When should consultants buy professional liability insurance?
It is never too early to get professional liability insurance for your company. Learn the importance of getting this policy promptly and avoiding gaps in coverage.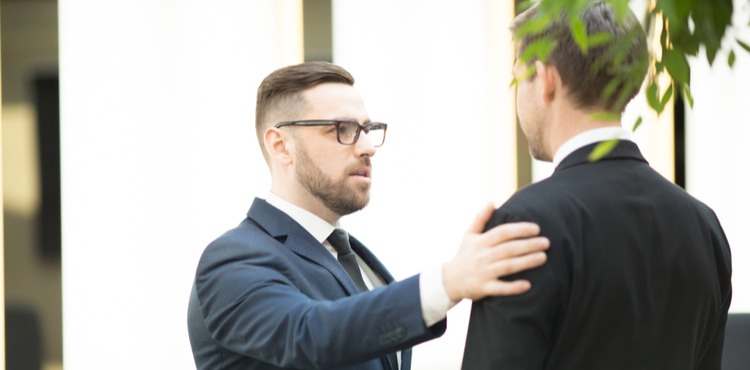 Professional liability insurance (also known as errors and omissions insurance) can shield consultants from the costs of lawsuits about mistakes or problems with their consulting work. If a client misses their revenue projections and sues you, E&O can cover your legal expenses.
Typical claims that errors and omissions insurance might cover include failure to deliver promised services, negligence, incomplete work, errors, and other oversights.
As a consultant who's started your own business, you might be wondering about when you need to get consulting E&O. Is it best to get it right away, or should you wait until you have more clients?
The safest play is to get insurance immediately. Having errors and omissions insurance from the beginning is crucial because of the way this insurance works.
As a claims-made policy, E&O can only cover lawsuits over the work you do while your coverage is active. If you're sued for consulting work you did before you started your policy, E&O usually won't cover the lawsuit. Even if you're sued while you have coverage, your insurer won't cover any disputes about work that predates your policy.
For this reason, it's best to start an E&O policy right away and make sure your consulting liabilities are covered.
Why management consultants should consider getting E&O insurance from the beginning
Say you put off getting insurance and work as an independent consultant for a year before buying an E&O insurance policy. What's your risk exposure?
If a client from your first year (your uninsured year) sues you later, your E&O insurance won't cover the lawsuit. You'd have to pay for your own lawyer, and any settlements or expensive judgments you owed would be out of pocket.
Given the way consulting works, the success or failure of a consulting project often isn't known until years down the road, which means that mistakes you made or disputes with clients from your first years could come back to haunt you. The best way to make sure you're covered for your professional liabilities is to get consultant E&O as early as possible.
Why avoiding gaps in coverage is key for covering professional liabilities
HR consultants, market researchers, and management consultants should avoid any lapses in their professional liability coverage for two reasons: starting and stopping coverage increases your premiums, and after a gap you won't be covered for claims that have to do with work you performed before you restarted your coverage.
Consultants can also run into problems if they switch insurance carriers. You don't want to have one carrier for the first few years of your business, then switch to another; you'll lose liability coverage for anything covered by your first policy.
Why clients want you to have professional liability insurance
It's not uncommon for clients to require consultants to have errors and omissions. In fact, before you sign a consulting services agreement you might have to show a certificate of liability insurance that verifies you have the requisite coverage.
Why do clients want you to have E&O? Simple: this coverage shows that your business is financially secure. If there's a dispute, errors and omissions can pay your legal expenses, which includes the cost to settle out of court with the clients who've sued you. Clients want the reassurance of knowing that a consultant has the financial backing to pay for their mistakes and settle damages.
If you need insurance in order to sign a client contract, use our online insurance web application. Our agents will send you free quotes for consulting insurance.
Compare quotes from trusted carriers with Insureon
Complete Insureon's easy online application today to compare insurance quotes from top-rated U.S. carriers. Once you find the right policy for your small business, you can begin coverage in less than 24 hours.