What is special event insurance?
Special event insurance protects your business from litigious party guests.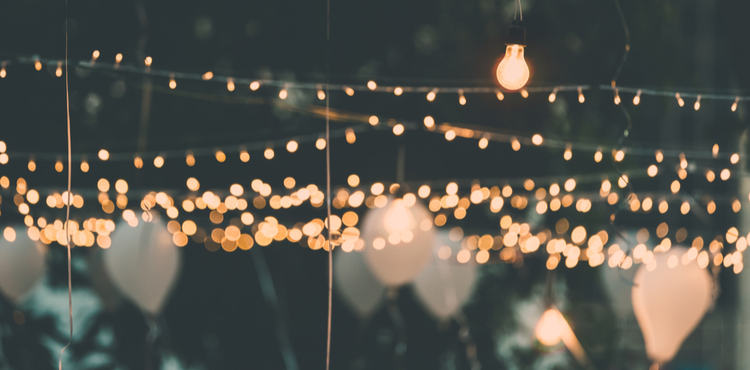 When you're throwing a party or hosting an event, getting sued is probably the furthest thing from your mind. But in today's litigious climate? Maybe it should be the first thing you think of.
Whether you're throwing a holiday party, fundraiser, trade show, wedding, or other event, you may need special event insurance to cover your liabilities. This is a short-term policy that only covers your business for an event that it organizes. Whether you're an event planner, marketing agency, or just a family throwing an elaborate wedding, special event insurance can step in when you're sued over the property damage, accidents, or injuries that crash your party.
How does special event insurance work?
To understand how special event coverage works, let's look at an example. Say a nonprofit throws its big annual fundraiser. It rents out a ballroom, hires a catering company, conducts a silent auction, and hosts a fancy dinner party for some of its biggest potential donors.
But what happens if the catering company starts a fire? Or one of the attendees has too much to drink and gets in a car accident? Who pays for damages attendees do to the ballroom?
If you've ever hosted a major event, you know that countless things can go wrong – and that the host of the party is legally responsible when they do. But when you carry special event insurance, you don't have to worry about these "what ifs." Your coverage pays for your liabilities so you don't have to.
In fact, more and more venues are requiring that hosts carry some kind of special event insurance.
What does special event insurance cover?
Depending on the type of event you throw, you can get insurance coverage for…
General liabilities
Liquor liability
Lawsuit coverage for slip-and-fall accidents
Lawsuit coverage for property damage caused by attendees or employees
Cancellation insurance, which covers fees and other payments you must make even if the event is cancelled because of an accident or weather
Most special event insurance only covers the specific loss events that are outlined in your policy. Your insurance agent can help you understand what is and isn't covered before you commit to a policy.
Do I need liquor liability insurance?
If you're serving or selling alcohol, you probably need liquor liability insurance coverage. This policy protects you from lawsuits when one of your attendees or employees drinks too much and…
Damages property
Is involved in an accident
Injures someone
Did you know that you could be liable if an attendee drinks too much and gets in a car accident after your event? That's right. Some states have "social host laws" that make hosts, servers, and event planners liable for their guests' actions, even after they've left the party. Even in states without laws on the books, an injured party could sue your business for negligence.
For example, say you run a wedding planning business. Your caterers do their job and keep the champagne and wine flowing throughout the evening. Unfortunately, the bride's uncle has too many glasses of bubbly and backs his car into the side of the reception hall.
In this situation, the wedding planner can be liable for the damages. Fortunately, liquor liability insurance can cover you from the risk of intoxicated attendees.
For more on liquor liability, see our blog post, "What kind of liquor liability insurance do I need?"
How much does special event insurance cost?
How much you pay for special event coverage depends on the kind of event you're hosting and whether or not alcohol will be served. Here are the minimum special event insurance rates:
Event insurance (no liquor liability) = $350
Event insurance (with liquor liability) = $750
You might have to pay more depending on the following risk factors:
Type of event
The number of people you expect to attend
Where the event is hosted
Compare quotes from trusted carriers with Insureon
Complete Insureon's easy online application today to compare quotes for special event and other types of insurance from top-rated U.S. carriers. Once you find the right policy for your small business, you can begin coverage in less than 24 hours.