What happens when an employee sues your janitorial firm?
When an employee sues your cleaning business, the lawsuit costs your business money even if it's eventually dismissed. Prepare your business for employee lawsuits with employment practices liability insurance.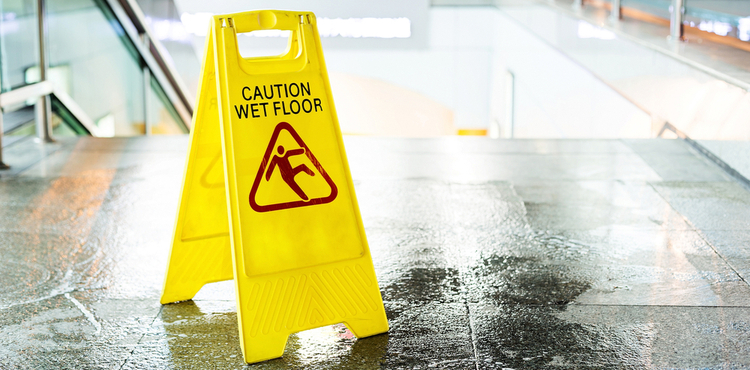 You probably didn't get this far in running your cleaning business without picking up a thing or two about third-party liability – that is, your responsibility to people who don't work for your business. Given the nature of your job, which requires you to go into businesses or homes and carefully clean property that doesn't belong to you, these liabilities are pertinent to your daily affairs.
For example, you can be liable if a visitor slips and falls on the floor you just mopped in a commercial client's building. Or you can be sued over failing to provide a service your client thought you'd agreed to. In these respective situations, general liability insurance and professional liability insurance can provide coverage for legal expenses.
But what about when an employee sues your business? Is there a cleaning business insurance policy for that? Indeed there is, and it's called employment practices liability insurance.
Janitorial case study: asleep at the mop
According to a report by Philly.com, a former employee sued ABM Janitorial Services, alleging the company discriminated against him for his race (African American), religion (Hebrew Israelite), and disability (insomnia). The lawsuit claims…
The employee was harassed for being a Hebrew Israelite.
He faced increased performance scrutiny once his religious conversion was discovered.
He was not immediately allowed to switch shifts so he could observe the Sabbath.
He was fired for the second time when his insomnia medication made him fall asleep on the job.
The report states a federal judge dismissed the employee's initial claim, and the same outcome might happen again. Regardless of the lawsuit's merit, one thing is certain: ABM Janitorial Services will have to fight it and that costs money.
Good thing there's employment practices liability insurance (EPLI), a policy designed to cover employee-initiated lawsuits over management decisions. Let's learn more about the policy and when it might make sense to carry it.
EPLI protects against discrimination lawsuits
Discrimination lawsuits brought by former, current, or prospective employees are among the costliest lawsuits employers can face. That's because it's difficult to prove that you did or didn't discriminate against someone unless you document:
Every interaction you have with that person
Every decision you make regarding that person with plenty of performance-based proof
If a business doesn't develop those practices, the lawsuit may quickly devolve into a long argument over who said what. The longer your cleaning business is tied up in a lawsuit, the higher the legal costs.
EPLI can help address mounting legal bills when you're sued over:
Discriminating against employees based on age, gender, religion, race, or other factors
Mismanaging employee benefits
Sexually harassing employees
Wrongfully terminating employees
Wrongfully demoting an employee
Committing slander or libel
Breaching an employment contract
Making negligent hiring or compensation decisions
If you have a very small business, this policy probably isn't high on the list of priorities. But when your cleaning business is ready to hire, know that you must comply with nondiscrimination laws and rules enforced by the Equal Employment Opportunity Commission to avoid these costly lawsuits.
You can't make hiring, promotion, or firing decisions based on a person's:
Age, if they are over 40 years old
Sex
Race
Religion
Ethnicity
Disability status
Pregnancy status
Medical history
Instead, make these decisions based on the person's merit and performance, and be sure you're able to support your decisions with documented proof (performance reviews, sales records, experience, qualifications, etc.).
For other hiring considerations, read "7 things to keep in mind when it's time to hire."
Compare quotes from trusted carriers with Insureon
Complete Insureon's easy online application today to compare quotes for general liability and other kinds of insurance from top-rated U.S. carriers. Once you find the right policy, you can begin coverage in less than 24 hours.