Wedding photographers should protect themselves from 'bridezillas'
Make sure to include professional liability insurance in your photography insurance to protect yourself from dissatisfied customers.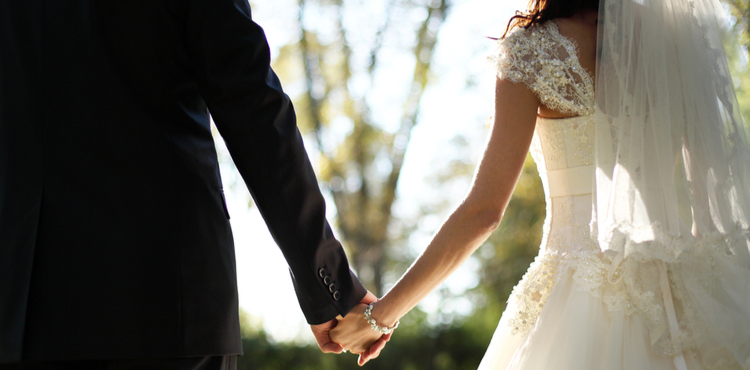 As a new wedding photographer, you may not give a second thought to the importance of carrying professional liability insurance. Beginners too often make the mistake of thinking that wedding photographers don't need insurance at all. Once you've been in the business longer, though, you understand that photographers have to plan ahead and account for the worst-case scenarios by guarding their financial interests.
Photography insurance provides exactly this type of protection for professional wedding photographers. You don't want to have to cope with the financial fallout of a "bridezilla" rampage without having smart professional liability insurance in place. Here are a few good reasons to protect yourself with professional liability insurance tailored for wedding photographers.
Bolster your professional image with photography insurance
Simply carrying professional liability insurance (also sometimes called errors and omissions insurance) is a great way to set yourself apart from other wedding photographers. Local freelance photographers often compete for the same contracts, so if you can present your clients with a certificate of liability insurance, you can increase your chances of landing lucrative contracts.
Sure, your portfolio and references are your most crucial professional assets, but liability insurance can be just as important. Why? Because having insurance shows your prospective clients that, if something goes wrong, you'll have access to the resources to compensate them for their losses – something that the less-serious freelancers cannot do.
Manage the expectations of "bridezilla"
Creative differences are a common cause of wedding photography-related lawsuits. Managing the expectations of "bridezillas" is simply part of your profession. You may know exactly how to defuse an awkward situation with an unhappy client, but insurance for wedding photographers protects your bottom line against serious unforeseen disagreements. Even if you're not at fault, "bridezillas" can cause you a major headache. In the absolute worst-case scenario, you can face a lawsuit alleging that you were negligent in fulfilling your contract and "ruined" your client's special day.
Suppose that you sign a contract to shoot a massive wedding party with hundreds of guests. En route to the event, you have to deal with a family emergency and can't meet your contractual obligations. This situation is very understandable, but will "bridezilla" be so forgiving? The answer is probably no; you may face allegations of professional negligence even though circumstances were beyond your control. Photography insurance covers exactly this type of situation, which may culminate in a costly legal battle. Photographer's insurance covers your legal expenses (like lawyer's costs) as well as damages or settlements assigned to you.
Insurance for wedding photographers can include your equipment
You may be wondering if photographer's insurance protects your gear, too. In fact, many insurance companies offer photographers special insurance bundles that include photography equipment insurance. You should "plan for a rainy day" quite literally to be sure you're protected if inclement weather drenches your photography equipment in the middle of a photo shoot.
Your client certainly will not reimburse you, and in the worst-case scenario, you may have to deal with an unhappy client even if you did nothing wrong. The best part about photography equipment insurance is that you can afford to invest in high quality gear without losing sleep over the likelihood of breaking your new 1080p camera while on the job.
Dealing with a "bridezilla" or two is a fact of life in the wedding photography business. Too many photographers assume that insurance isn't necessary, but this mistake can cost you a lot of money. To protect your financial interests from costly legal battles and damaged equipment, Photographer's insurance covers your expenses when you need help the most.
Compare quotes from trusted carriers with Insureon
Complete Insureon's easy online application today to compare insurance quotes from top-rated U.S. carriers. Once you find the right policy for your small business, you can begin coverage in less than 24 hours.