8 small business website mistakes to avoid
If you want to make sure your customers have the best possible user experience when visiting your website, continue reading to learn eight website mistakes and how to fix them.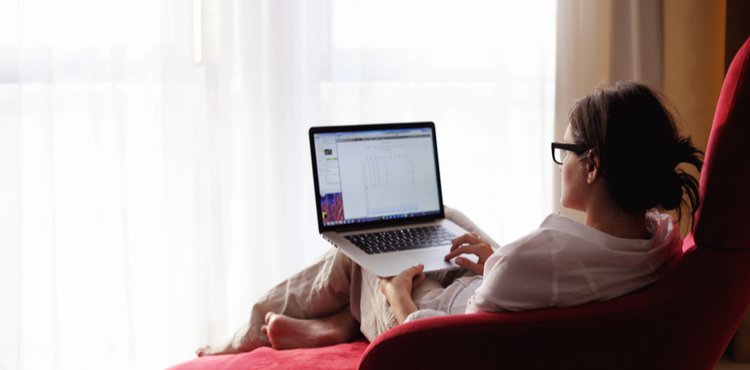 Is your website suffering from cart abandonment issues? What about an oversized bounce rate? Fix these eight common mistakes to improve your website's success.
1. Long load times
When you include too many images and large graphics, websites take too long to load and customers get frustrated. Keep your home page and other important pages clear of clutter so users don't get impatient and leave. As customers go deeper into your website, they'll be less fidgety and more willing to wait longer, but you still need to keep pages loading as fast as possible. You may need to ask your web host about a using dedicated server and not a shared server for faster processing. Online shoppers only want to wait three seconds or less.
2. Other slow-down issues
Third-party scripts, such as social sharing icons and widgets, could also be slowing your site down. Ask your web designer about deferring scripts.
3. Call-to-action buttons that load too late
Make sure your CTAs are above images and load right away.
4. Browser incompatibility
It's important to test your website on a number of browsers, such as Google Chrome, Microsoft Edge, (the old) Internet Explorer, Safari, and Firefox, to make sure it shows up correctly in every browser your customers might use.
5. Mobile neglect
Is your website mobile friendly? According to the Pew Research Center, nearly two-thirds of Americans own a smartphone and 19 percent rely on a smartphone for accessing the Internet. With that in mind, make sure your website is clean, simple, and easy to navigate using your index finger or thumb.
6. Poor design
If your website is thrown together and disorganized, it hurts your business's credibility. Give viewers the online experience they expect from a trustworthy business. Use an attractive template to design your website if you prefer to DIY, or hire a designer or your web host to design your site.
7. Annoying pop-ups
There's nothing wrong with pop-ups, but give your users a chance to actually experience the site before you blast them with offers and requests.
8. Contact information that's hard to find
Many customers will want to ask you questions. If you make it hard to find your contact information, they'll find another business to purchase from – one where they can easily get their questions answered.
Compare quotes from trusted carriers with Insureon
Complete Insureon's easy online application today to compare insurance quotes from top-rated U.S. carriers. Once you find the right policy for your small business, you can begin coverage in less than 24 hours.
Rieva Lesonsky is CEO of GrowBiz Media, a media and custom content company focusing on small business and entrepreneurship. Email Rieva at

[email protected]

, follow her on Twitter.com/Rieva, and visit her website, SmallBizDaily.com, to get the scoop on business trends and sign up for Rieva's free TrendCast reports.