4 ways IT businesses can reduce software liability
Software liability is the risk you face when implementing third-party software or developing your own software for a client. Learn how to minimize your risk.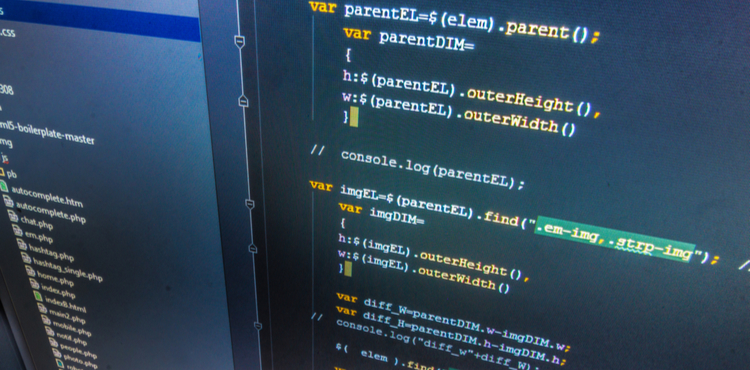 Whether you develop code for clients or implement third-party software as part of their technical solutions, software liability is always a risk. If something fails and causes your client to lose money, they could seek to recoup their losses – leaving your business on the hook for their damages.
To help you avoid this unfortunate scenario, here are four ways to reduce your software liability and keep clients (and your bottom line) happy.
1. Read user licenses carefully
Using third-party software is often unavoidable. But when you use third-party software to complete a project for a client, you expose yourself to certain risks.
Julian Cordero, an intellectual property attorney at Cordero Law LLC, cautions that using third-party code in a way it was not intended to be used can open your business to liability.
"The original developer is essentially granting you a license to use the code in a certain way," Cordero says. "If you don't follow that or acquire a license for what you want to do, you can be sued."
Software user licenses can come with a host of requirements, ranging from how many user accounts can use the program to what kinds of modifications you can legally make. If the original developer sues your client for breaking a license provision, your client may blame you for not informing them and sue you for their losses.
Take action: Read up on any software you're planning on using and be sure you understand your responsibilities as outlined in the user license. Consult an attorney specializing in technology contracts if you need to.
2. Purchase licenses for proprietary code and use caution with open source
If you're developing code based on existing third-party software, you could be charged with copyright infringement if you don't have the necessary authorization.
According to Rich Sampson, an attorney with law firm Davis Malm, a developer "should carefully vet any outside code they use and purchase licenses for any proprietary code."
Otherwise, you may risk:
Copyright infringement charges
Statutory damages
Sampson also warns that only using open source code to avoid copyright issues isn't necessarily foolproof. In fact, it comes with its own set of problems.
"Many of the applicable licenses have undesirable provisions that can infect the rest of the software within which the open source code is used," Sampson says. It essentially makes a developer's final product open source as well. For open-source or "free" ware, he suggests the user:
Choose the license that best fits their business model.
Comply with the terms, including required acknowledgements.
Take action: If you ever need to borrow code you suspect is copyrighted, get the proper authorization or licensure before doing so. A copyright infringement charge can cost you big.
3. Carry E&O insurance
Technology errors and omissions insurance (tech E&O) can help cover claims of negligence in your professional work, which may include allegations that you installed faulty software for a client or knew of security vulnerabilities in software you developed.
Say a client experiences a system crash due to your work and loses out on business. Or say a client suffers a data breach and claims you were aware of the vulnerabilities that led to the breach. In either case, the client might sue. E&o insurance may cover the lawsuit costs, preventing you from having to pay out of pocket.
Take action: Ask your insurance agent about your IT errors and omissions insurance, and ensure you understand its coverage when it comes to software liability. Each policy and carrier is different.
4. Clearly outline the scope of your work in a contract
To avoid giving your client false expectations about your work as a software developer, clearly outline your services in a contract. By doing this, you can:
Avoid miscommunication with your client about what your software actually does.
Steer clear of lawsuits arising from claims you didn't fulfill your duty.
In some cases, you may even provide your own license agreement to a client, dictating how they can use the software you develop for them.
Take action: Consult an attorney to obtain boilerplate provisions written for your business contracts. You may want additional legal counsel from project to project if the software is significantly different.
Compare quotes from trusted carriers with Insureon
Complete Insureon's easy online application today to compare insurance quotes from top-rated U.S. carriers. Once you find the right policy for your small business, you can begin coverage in less than 24 hours.