Under Armour copyright infringement lawsuits: probably covered by general liability
General liability insurance may cover trademark and copyright infringement cases. This article explains how general liability insurance protects small businesses against giants like Under Armour.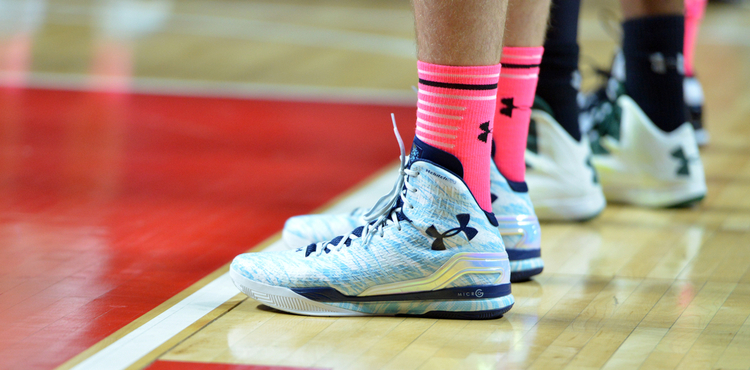 The Goliath v. David dynamic of copyright infringement lawsuits is no surprise to those who follow intellectual-property trends. Big companies don't get to the top by letting everyone stand in the spotlight they have so meticulously built with their billion-dollar marketing and brand development.
According to a report by The Washington Post, Under Armour seems to be waging all out war on businesses that use the word "armor" in their names. Most recently, the athletic apparel giant took aim at Armor & Glory, a super-small apparel company based in Maryland. The report states Armor & Glory has so far made less than $100,000 in revenue since 2013 and caters to a Christian audience – a distinct demographic, one could argue, from Under Armour's.
The article states Under Armour's lawyers are demanding that the business destroy all its products, hand over its domain name and any profits, pay Under Armor's attorney fees, pay $100,000 or more in damages.
The report notes the legal team alleges Armor & Glory's name may cause confusion and dilute Under Armour's brand. Regardless of the outcome, the ordeal serves as a reminder that you can do nothing wrong and still face a horribly expensive, business-leveling lawsuit.
General Liability Insurance: Armor for Your Small Business
Under Armour is an equal-opportunity plaintiff – the report states it has aimed lawsuits at Body Armor (a sports drink company), Salt Armour (a fishing-apparel business), Nike, and Sketchers. Moreover, it's not the only company (nor the last) to aggressively defend its territory in the marketplace.
That means if you're not careful, you could find yourself in a similar position to Armor & Glory. No matter your industry, there will always be major competitors, and if they think you're encroaching on their brand, you could face a lawsuit.
Does that mean you hide under a rock? Of course not – there's money to be made, and to do that, you have to get your name out there. But as a precaution, you should consider carrying general liability insurance with advertising injury coverage.
This policy can provide coverage for legal expenses (e.g., lawyer fees and settlements or court-ordered payments) when your business is sued over the following types of advertising injuries:
Copyright or trademark infringement
Copying someone's advertising
Using someone's words or image without consent
Libel or slander
If you're up against a copyright infringement lawsuit, you'll be glad you have an insurance policy that may help pay for a serious portion of your bills.
Perhaps the biggest benefit of having general liability's advertising injury coverage is that it can give you access to a lawyer as soon as you receive a cease-and-desist letter. When you're in unfamiliar legal territory, your attorney can help you decide which course to take: change your business's name, settle, or fight back. Having this legal perspective is like having a flashlight to light your way through the woods. The journey may not be easy, but at least you can see the path ahead.
Compare quotes from trusted carriers with Insureon
Complete Insureon's easy online application today to compare insurance quotes from top-rated U.S. carriers. Once you find the right policy for your small business, you can begin coverage in less than 24 hours.