5 Twitter accounts consultants should follow
It can be exhausting being a consultant. Between the travel and juggling competing client demands, there's also the mental strain that comes with being the expert all the time. These five Twitter accounts make that easier for you.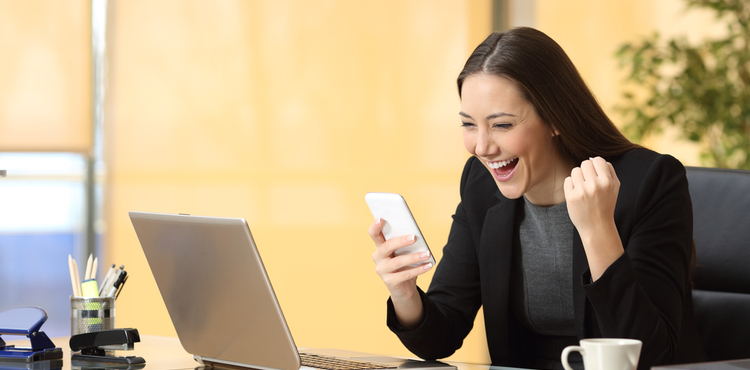 Through Twitter, you can learn about trends in management, HR, and marketing consulting – and you can let someone else be the expert for a while. But that's not the only incentive to pay attention to these six accounts. They all do Twitter well. They get social media. And if you want to step up your social media game, there's plenty you can learn from these feeds. Give them a follow!
Yes, we're starting with a "gimme." McKinsey & Company is one of the "Big Three" management consulting firms, and its Twitter feed is chock-full of global economic insights, leadership tips, and new research. Following this account is a quick way to stay up to date on current trends and studies.
Vala Afshar's Twitter bio claims he's a "chief digital evangelist." That's a bold claim, but scroll through his chart-heavy feed and you'll see that he delivers.
Afshar's feed is full of information on emerging technology trends and posts about the next disruptors. Afshar even hosts a web TV series (@DisrupTV) on innovation and disruption.
Women in Consulting provides a networking and professional development platform geared toward women consultants, but any consultant can benefit from this feed's first-rate leadership tips. Check out this account for mentoring opportunities, free webinars, and choice retweets from other industry movers and shakers.
HR.com is a top-flight publication for all things HR. Through its tweets, you'll find data on HR trends, analysis of how technology is changing HR, information on labor laws, and the occasional joke about LinkedIn. Anytime there's a LinkedIn joke, we'd like to be added to your professional network.
Fistful of Talent is a blog that pulls together some of the top minds (and personalities) in HR to talk shop, make fun of bad HR practices, and dish about trends in human resources. To be fair, calling Fistful of Talent a "blog" sells it short. It has a newsletter, active social media presence, podcasts, and video shows.
What consultants need to know before they start tweeting
Feeling inspired to tweet your heart out? We're glad to hear it! Not to diminish your enthusiasm, but it's worth noting that social media marketing does have its risks. (As an insurance agency, we tend to see the world through not-so-rosy glasses of potential lawsuits and business risks.)
Remember that social media is a form of advertising, and that can expose your business to advertising injury lawsuits over:
Libel
Slander
Copyright infringement
Your consulting business insurance (general liability insurance) can cover these lawsuits, but you'd probably rather not face one at all. In that case, think before you tweet! Mind what you say about clients or competitors, and be sure you only post images you have permission to use on your feed.
Compare quotes from trusted carriers with Insureon
Complete Insureon's easy online application today to compare quotes for consulting business insurance from top-rated U.S. carriers. Once you find the right policy for your small business, you can begin coverage in less than 24 hours.