Tips for managing risks and threats to your tech startup
Every startup faces its own unique risks. From running out of money to getting caught up in a lawsuit, let's take a closer look at some of the most common business risks your tech startup will face in its first year.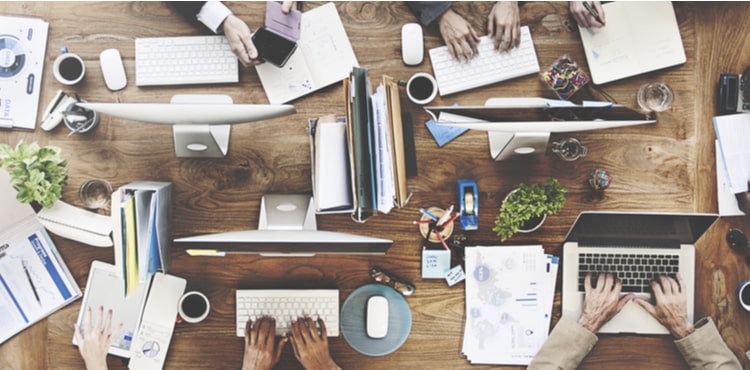 Running out of money
Running out of money is one of the biggest risks that startups face. There are several actions you can take to reduce your financial risks, such as keeping a close eye on your finances and lowering expenses. If you want to stay in business, keep track of your accounts receivables and ensure that your clients and customers are paying their invoices on time.
It's also important to keep excellent records so you have an accurate representation of your company's finances. In addition to keeping track of what is owed to your business, records are proof that you've paid your contractors and your taxes.
You should also consider purchasing technology insurance to protect your business in case anything jeopardizes your financial health or disrupts your business.
Getting hacked
Cybercriminals target companies of every size in every industry seeking to steal financial, personal, and proprietary data that they can sell for a profit or hold for ransom. In addition to their expensive recovery costs, a data breach can cause irreparable damage to your startup's reputation.
To protect your tech startup, implement thorough password protocols, secure your network, and keep your security software updated. Make sure all of your employees are trained with best practices for cybersecurity.
Finally, explore options for cyber liability insurance, which protects your business against financial losses and liability if a data breach does occur.
Product lawsuits
If you're running a technology hardware or software startup, you have to be concerned about what happens if your products fail and harm your customers or their property. You could be hit with a liability lawsuit.
For example, if a battery pack overheats while charging and burns a customer, you could be held liable for damages. If multiple customers are injured, you could face a class action lawsuit. Similarly, biotech startups can be held liable for products during the clinical trial phase as well as after products hit the market.
To manage this type of risk, consider product liability insurance, which is typically included as a rider with general liability insurance policies.
Damage to equipment and facilities
Like all businesses, tech startups face risks related to weather, theft, fire, vandalism, or other damage. Replacing expensive equipment and furnishings at your office can derail your company's financial plans.
You can protect your equipment with regular monitoring and maintenance, as well as by removing hazards in the area around your equipment. Commercial property insurance can also help you mitigate losses with financial assistance for repair and replacement costs.
Protecting intellectual property
Intellectual property is at the core of many tech startups. It's important that owners of IT startups, including fintech (financial technology) and software development firms, protect their intellectual property with patents and copyrights. Digital rights management software can also protect your business with specialized controls to prevent others from printing, copying, and downloading your content.
Create a written subcontractor agreement to ensure that none of your subcontractors infringe on your intellectual property. Fidelity bond insurance can also provide coverage in the event that one of your employees steals your intellectual property.
Protect your startup with insurance
Here are a few other types of insurance you should consider for your tech startup and the risks they cover:
This policy provides protection when a client files a lawsuit against you for a missed deadline, an error in your code, or another oversight that damaged the client's business.
D&O insurance is crucial if your tech startup depends on its leaders to determine how to spend or invest your company's money and decide the direction of the business. D&O insurance covers your directors and officers against lawsuits resulting from management decisions they've made on behalf of your company.
This policy covers claims brought against your tech startup by current, former, or prospective employees, including claims related to discrimination or harassment in the workplace.
Compare quotes from trusted carriers with Insureon
Complete Insureon's easy online application today to compare insurance quotes from top-rated U.S. carriers. Once you find the right policy for your startup, you can begin coverage in less than 24 hours.