5 tips for getting business insurance faster
Caught in a bind and need insurance in a hurry? Follow these five steps to get the coverage you need quickly, and compare quotes online for free with Insureon.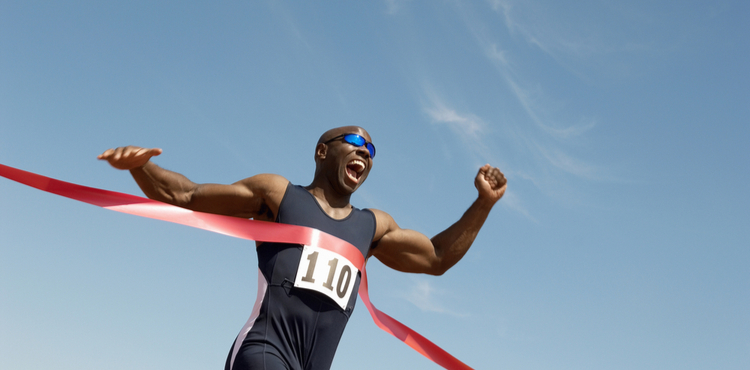 If you're trying to land a client contract or sign a commercial lease, chances are you need errors and omissions insurance or general liability insurance yesterday. So how can you speed up the insuring process?
We have a few ideas.
1. Understand the application
If you apply for coverage through Insureon, you can complete a single online insurance application to get quotes from all available carriers. It usually takes 10 to 15 minutes to complete, but you can save your progress if you don't have time to finish the application in one sitting.
The application will ask you basic questions about your business, the policies you're interested in, and your services. To answer these questions as quickly as possible, you'll want to have some information on hand. So…
2. Get your information ready
Have information about the following in front of you so you can fill out the application quickly:
Business basics. The application will need to know basic information about your business, such as its industry, legal entity, name, contact information, address, and locations. Sometimes your risks and insurance options / requirements depend on your location.
Your policies. Knowing which types of insurance and how much coverage you want from the outset can help you decide what to check off in the application.
Revenue. How much you make determines how much coverage may be appropriate for your business.
Company history. This refers to your industry experience and when you founded your business. Insurers tend to prefer a business that has some history under its belt, which may lead to more favorable rates. However, that's not always the case.
Employees. You'll need to specify how many employees, owners, and officers your business has, all of which may impact your workers' compensation insurance needs. Be prepared to share your total office payroll and your employer identification number, too.
Business practices. Be ready to describe your operations so the application can accurately weigh your risks against your risk management.
Website. Remember cyber risks? Your website and cybersecurity practices may affect your exposure.
Insurance history. If you've had small business insurance before, the application will need to know about your previous policies and your claims history.
3. Know which policies you want to buy
If it's your first time buying insurance, you may be at a loss for which policies to start with. This short and sweet (and non-exhaustive) primer should help.
General liability insurance. This policy can step in when your business is sued over third-party bodily injuries on your premises, third-party property damage you may cause, and advertising injuries. Learn more about what this policy can do in "What does general liability insurance cover?"
Commercial property insurance. This is the policy you want if you're leasing or buying commercial space. It can cover loss or damage to your building and its contents caused by fire, theft, vandalism, or windstorms.
Business owner's policy. This policy bundles both general liability and property insurance together at a reduced rate for qualifying small businesses. You can even customize your BOP by adding on insurance riders. (Learn about that in our blog post "Want data breach insurance? Try putting it in your BOP").
Workers' compensation insurance. If you have employees, your state probably requires you to carry this coverage. (You can find your state's laws in our guide.) It pays for medical expenses and replacement wages when your employees are injured on the job.
There are plenty of other policies to choose from, so if you need more guidance, talk to an insurance agent about your options.
4. When in doubt, ask questions
Insurance agents are there for a reason – to help you get insurance. So bring your questions, even if you've already submitted your insurance application with your best guesses. Your agent can tell you whether your answers make a difference for your coverage.
At Insureon, our agents are trained by the industry, meaning they know which coverages fit your business and which risks are most pressing. Pick their brains about all things insurance, whether it's how to save money on your premiums or which policies you might want to prioritize.
5. Choose a policy
Once you submit an application through Insureon, we can typically send your quotes right to your inbox. Again, if you have questions about what your quotes mean, ask your agent.
Once you select your policies and submit a payment, your coverage is active within 24 hours. Your agent will send you a certificate of insurance, or you can download it yourself through your customer dashboard. Simply show your certificate to the parties that want proof of your coverage, and that's that. You're insured!
Compare quotes from trusted carriers with Insureon
Complete Insureon's easy online application today to compare insurance quotes from top-rated U.S. carriers. Once you find the right policy for your small business, you can begin coverage in less than 24 hours.