4 things photography liability insurance doesn't cover
Unfortunately, there are limits to the coverage provided by general liability insurance. Make smart business decisions by knowing the limits of your policy and, when necessary, supplementing your policy with additional coverage.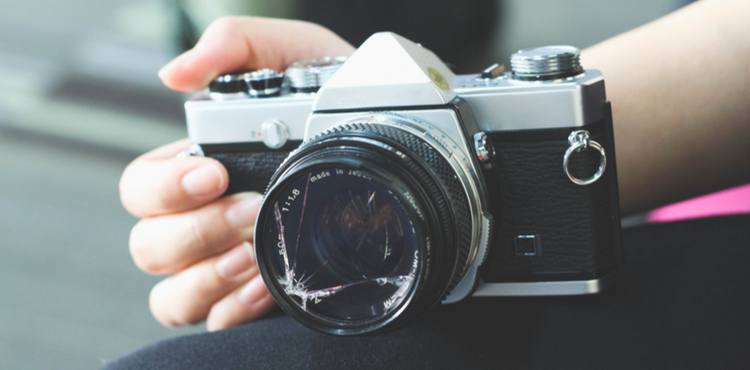 General liability insurance is a good starter policy for a photographer looking to go professional, considering accidents, injuries, and various mishaps can wipe out a small business before it even has a chance to take off. Having a financial safety net if something goes wrong can be invaluable.
But liability insurance is not a cure-all or a blank check for all your expenses. Knowing when your policy won't help you is just as important as knowing when it will. To give you an idea of the limitations of liability insurance, here are four things it doesn't cover.
1. General liability insurance won't cover fraud or illegal activity
Illegal activity is one of those things that an insurance company doesn't like to pay for. Understandable, right? As such, insurance policies exclude coverage for damages resulting from the insured's own lawlessness. If a business owner breaks the law (e.g., this Pennsylvania photographer accused of deceptive business practices), the insurance company won't step in to cover the financial punishment, such as:
Fines
Restitution payments
Asset forfeiture
These payments are all squarely on the business owner's shoulders.
Look at it this way: insurance is there to protect you from unforeseen risks that are out of your control. Crime on your part is a risk, but in your control.
2. General liability can't cover lawsuits the photographer initiates
Though liability insurance can help you when your business is sued, it doesn't offer the same help when you decide to sue someone. A lawsuit initiated by you is an expense that you decided to take on, not a covered liability.
If, for example, you sue Nike over using your photos without your permission, you won't be able to seek a claim on your insurance policy to pay for the attorney you hired. You better hope you win the case.
3. General liability insurance can't replace your business property
Here's where things get a little murky. General liability insurance can cover damage your business causes to someone else's property. Say, for example, your lighting equipment gets too hot and starts a fire in a client's house. That client can sue for damages, and your policy can address the claim.
What general liability won't cover is damage to your own property. To insure your cameras, lenses, computers, lights, and studio, you need commercial property insurance and inland marine insurance (if you want to insure gear that travels around with you from shoot to shoot).
4. General liability insurance won't cover excluded events
Your policy may have exclusions for certain events not covered here, so be sure to read the fine print. Photographers taking part in high-risk situations (e.g., extreme-sports photographers or war photographers) may need separate insurance policies or riders for adequate protection.
Know what coverage you're getting before you purchase an insurance policy. Ask your agent about the details and read the policy all the way through.
Compare quotes from trusted carriers with Insureon
Complete Insureon's easy online application today to compare quotes for general liability and other kinds of insurance from top-rated U.S. carriers. Once you find the right policy, you can begin coverage in less than 24 hours.