The commercial property insurance benefits of an energy audit
In addition to being ethical, "going green" may save your small business money.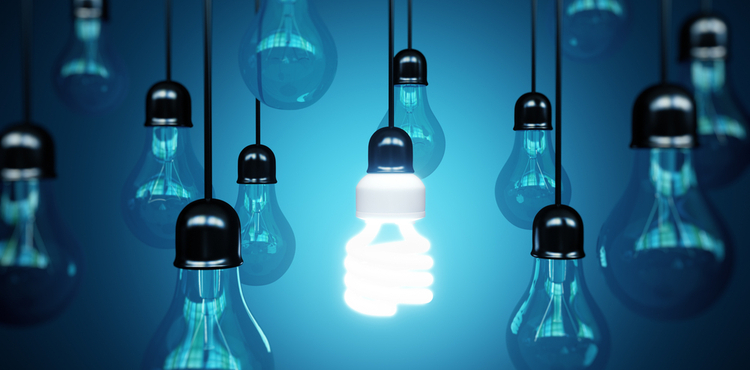 Let's face it. A healthy chunk of the population looks at "going green" as a good thing to do in an abstract way. We may even admire the people and businesses that make a real effort to conserve energy. But in our daily life, it's difficult to justify all the renewing, reducing, and recycling without some hard evidence of the ROI.
And that's where Michael Bigelow comes in. As a senior technical services consultant at Green Building Services, Bigelow puts his background in mechanical engineering to work with in-depth expertise in energy-efficient LEED design. He says an energy audit is an easy way to do the right thing that ultimately pays for itself.
How an energy audit saves your small business money
According to Bigelow, a typical energy audit looks at everything that consumes energy in a building, from lights to air conditioners. "The goal is to find how efficient your building is and if it's being used to meet your needs without waste," he says. "The most transparent results come from a third party that focuses on energy audits without a set of solutions to sell."
Typically, these businesses follow a strict standard of quality assurance created by ASHRAE, an organization dedicated to advancing human well-being through sustainable technology for the built environment. In a Level 1 audit, an auditor…
Examines your last 12 months of utility bills
Performs a walk-through of your building to assess the systems
Asks questions about when the building is occupied and what processes take place in it
Identifies the energy efficiency measures (EEM) you might take
Sounds easy enough, but let's look at the numbers.
Bigelow says that an audit for a small business may take as little as an hour. A smaller building audit may cost around $2,500, to around a $14,000 range for larger ones. However, the results can offset the costs.
"Typically, audits find measures that, as a package, reduce the utility bill by up to 30%," Bigelow says.
Sometimes the recommended upgrades have benefits that reach beyond the utility bill. Take, for example, a lighting upgrade. Switching to LEDs may cost $12,000 initially but save your business $2,500 a year in energy costs.
On top of that, improved lighting can translate to improved productivity. "Imagine an energy-savings device that allowed employees to make 5% more sales or catch 30% more typos," Bigelow says.
The commercial property insurance connection
While saving money on commercial property insurance is not the primary goal of an energy audit, it could be another benefit that increases the return on your investment.
A professional performing a basic energy audit most likely would not have the tools for a thorough test of pipes, roofing, or insulation. However, Bigelow says that if there's damage to the roof that's apparent to the naked eye, the auditor will be able to note that for reference.
"I've been on rooftops getting photos of HVAC equipment and have spotted obvious roof damage which the building managers didn't know was there simply because no one has looked in the last few years," he adds.
Does simply spotting a damaged roof save you money on your small business insurance? No, but doing something about it might. An audit may give you the opportunity to:
Insulate pipes
Fill cracks
Mend roofs
Taking care of this wear and tear may decrease your chances of having to make a property insurance claim in the future.
Compare quotes from trusted carriers with Insureon
Complete Insureon's easy online application today to compare quotes for commercial property and other types of insurance from top-rated U.S. carriers. Once you find the right policy for your small business, you can begin coverage in less than 24 hours.