Subcontractors and IT project management: 4 key points to remember
Contractors and subcontractors can be a valuable resource for an IT project when used effectively.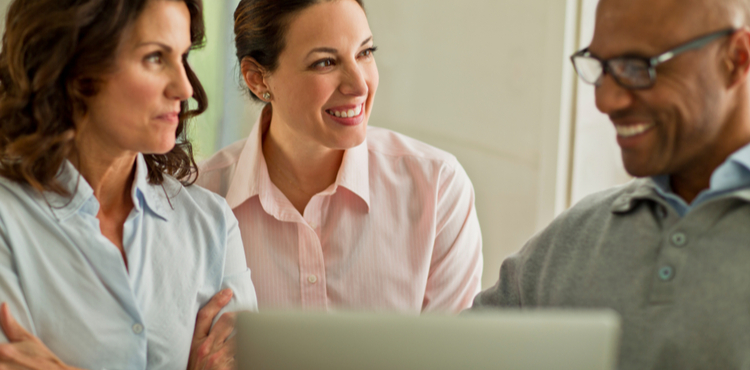 Contractors and subcontractors are an integral part of the IT ecosystem and offer supplemental expertise across the industry. A savvy tech project manager might bring on a contractor to help meet a deadline or give insight into a niche specialization, but as with any area of business, there's some risk involved.
To get a better idea of how to effectively use contractors and subcontractors in an IT project, we talked to project management expert Elizabeth Harrin, founder of the website A Girl's Guide to Project Management. She suggests you use subcontractors sparingly to cut down on costs and make sure they work alongside your team, sign an agreement with you, and have their own insurance. Read on for more.
1. Use subcontractors strategically to save on costs
Don't rely on independent IT professionals for everything unless you want your project to go way over budget. Rather, Harrin suggests you "draw on small pools of talented resources when you need them, keeping your core operation focused on what you are best at."
For example, it might be better to bring on a subcontractor for a specific, short-term task than to hire a full-time employee you won't need later on. "In that respect, adding contractors when it is appropriate can be a great strategy to manage your overall cost and staff base," says Harrin.
What you should do: Weigh the costs and benefits when deciding on an employee vs. a contractor. You may want to invest in an employee who will help grow your business down the road. But for short, specialized work, you might be better off with a contractor.
2. Integrate subcontractors into your team
Harrin reminds us that contractors are a part of the team even though "they might not have the internal connections that you have." She says, "The more integrated and collaborative the team, the more likely you are to have a successful outcome."
What you should do: To bring subcontractors into the fold, you might…
Get them acquainted with the dynamics of your business or department.
Show them who can provide answers or information.
Include them in the decision-making process so they're on the same page as everyone else.
Introduce contractors and subcontractors to your team and let them know exactly how they fit in.
Keep them in the loop through meetings, email, or conversations.
3. Sign agreements with your subcontractors
When you hire a contractor or subcontractor, have them sign a contract. No ifs, ands, or buts.
A written agreement manages project risks by defining the responsibilities of both parties and outlining steps to resolve disputes. If an issue escalates all the way to a lawsuit or court battle, the contract can act as evidence that can determine the final outcome.
About a quarter of our customers use subcontractors, but fewer than half of those have formal subcontractor agreements in writing. An agreement (contract) should include…
Definition of the project or work
Payment rate, terms, and methods
Details about work for hire
Liability designations
Conflict resolution method (e.g., arbitration)
What you should do: If you don't already, use contracts with independent workers. Consider consulting a lawyer to help draft a well-written template that fits your business's situation.
4. Make sure subcontractors have insurance
If a contractor makes mistakes in their work, you could be held liable for it. In order to help mitigate this project risk, "Check that they have adequate insurance," Harrin says.
Harrin offers a last piece of advice: "If they meet clients on your behalf, make sure that they are adequately briefed, especially on what they can and can't offer on behalf of the company." She warns, "You don't want them promising the world only to find out that you can't deliver it."
Those unfulfilled promises could lead to a lawsuit against you – a scenario that your subcontractor's E&O insurance could cover.
What you should do: Require contractors to carry E&O insurance and general liability insurance so you're not left with the bill for their oversight. Check their certificates of insurance to make sure they're covered before you hire them.
With the right strategy and foresight, subcontractors can be a great addition to your IT project.
Compare quotes from trusted carriers with Insureon
Complete Insureon's easy online application today to compare insurance quotes from top-rated U.S. carriers. Once you find the right policy for your small business, you can begin coverage in less than 24 hours.