Small business spotlight: Fostering a family business with Pinch Provisions
Every small business has a unique story. Jamie Kaplan, CFO and senior vice president of strategy at Pinch Provisions, talks entrepreneurship, rebranding, and working with family members.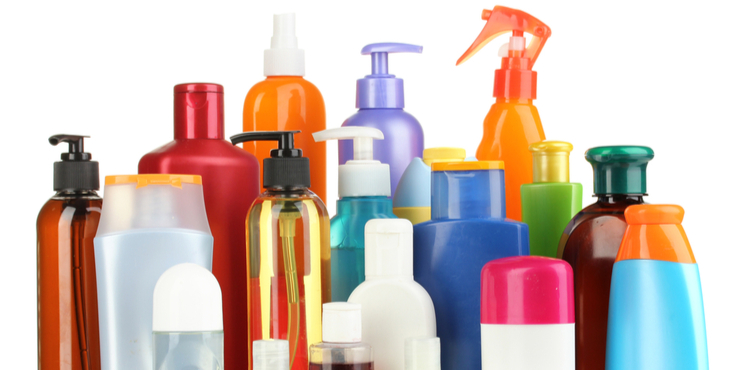 We talked with Jamie Kaplan about Chicago-based Pinch Provisions' start as a small mother-daughter venture and how her sister and mother helped build its success. Today, the company is a leading purveyor of personal care kits and premium emergency essentials.
Learn how small business owners can run a flourishing company while working with their closest relations.
How did Pinch Provisions get its start?
Pinch Provisions began around my family's antique, claw-foot kitchen table. In late 2003, we gathered around that table to celebrate my first job in investment banking. To mark the occasion, my older sister Stephanie gave me a kit full of beauty, fashion, and personal care products to rescue me from life's little shemergencies. It took three drugstore visits and $60 to make my gift, and we knew we could do it better.
Why did you decide to go into business with your mother and sister?
Reddit's cofounder Alexis Ohanian once said: "Entrepreneur is French for 'has ideas, does them.'" That's pretty much our family motto. We knew that we had a good idea, and [we] instantly felt compelled to pursue it.
What sets you apart from competitors?
For 12 years, we've been pushing the boundaries of personal care, crafting innovative emergency kits that redefine what it means to be prepared. Filled to the brim with premium essentials, our kits don't skimp on what's inside. And we dedicate the same attention to detail when it comes to designing the outside, combining the sensibility of a fashion label with the function of a modern general store.
We're also extremely proud to offer the first personal care kit with cosmetics, medical devices, and consumer products that can be sold safely and legally across multiple continents.
Pinch Provisions went through a rebranding in 2012. How did that work?
When we started the business over a decade ago, we thought that Ms. & Mrs. was a clever way to describe our little mother-daughter enterprise – until we realized that it was a little difficult to pronounce. (If you don't believe me, see this little video we put together.)
It became clear early on that a change was inevitable, but with so many branded components inside our kits, adopting a new brand was a massive logistical undertaking. Fortunately, our product recognition was very high, and when we flipped the switch in July 2012, the transition to Pinch Provisions was seamless.
How do you split responsibilities and tasks?
My mother Georgette manages the operations team. My sister Stephanie heads our creative team, and I cover the business portfolio. We're very lucky that this division of labor plays to our natural strengths.
How do you communicate?
A lot of talking – and a lot of emojis. Our facility is 21,000 square feet and our offices are pretty spread out, so let's just say that we get a lot of steps in during the day.
What are advantages and disadvantages of working with your family?
Besides the obvious advantages of built-in trust and work ethic, we're incredibly fortunate that the members of our family have completely different, yet complementary, skill sets. At the same time, work-life balance is particularly difficult because of our family's total commitment to the business.
How do you separate business from family life?
It's really easy to slip into the habit of talking about work at any and every opportunity. In a family business, the temptation is even greater, and I won't pretend that it's a skill we've mastered.
That said, sometimes you just have to say, "Do you mind if we table this discussion right now?" This is usually a helpful reality check for whoever is on the other end of the conversation.
How will the business adapt in the future?
We've definitely become less of a family business and more of a business that happens to be owned and operated by a family.
Over the past year, we've focused on building capacity through additional personnel and infrastructure. This helps flow work away from the family center and toward our talented team members who bring fresh insight and energy to everything we do.
A family-friendly business tip from Pinch Provisions
My top piece of advice to any family business owner is to write formal job descriptions. In any family, each member's role is not defined on paper. But in a business, it's important to nail down each member's specific portfolio.
Doing this will ensure that you're objectively assessing the capabilities of each member and reinforce the notion that responsibilities, and not family dynamics, determine how any particular issue is handled.
Compare quotes from trusted carriers with Insureon
Complete Insureon's easy online application today to compare quotes for general liability and other kinds of business insurance from top-rated U.S. carriers. Once you find the right policy, you can get coverage in less than 24 hours.