Small business spotlight: Customer appreciation with Artful Conceptions
Sara Chiarilli, owner of Artful Conceptions, shares insights about customer appreciation and how it builds customer loyalty.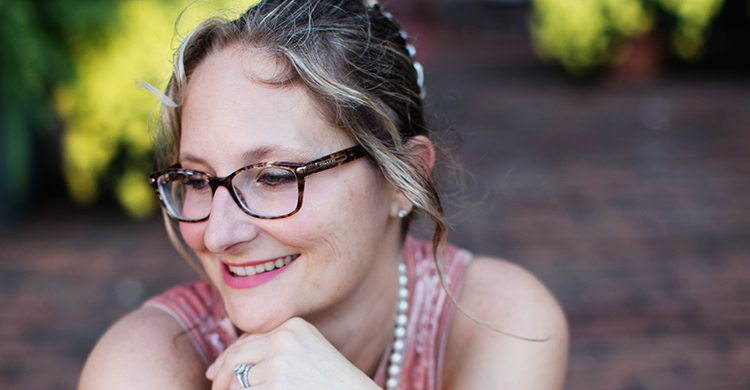 Sara Chiarilli is owner of Artful Conceptions, LLC. Based in Apollo Beach, Florida, Artful Conceptions has more than 10 years of design experience with the goal of creating beautiful and functional living spaces for its clients.
We talked with Sara Chiarilli about her design experience and how she shows clients appreciation for their patronage. Learn how small-business owners can boost customer appreciation efforts and incite customer loyalty. The transcript below has been lightly edited for length and clarity.
Tell us a bit about yourself. What's your background?
I started working in the design field after graduating from the University of South Florida. I previously worked at an art gallery and enjoyed finding the right piece of art for each home owner. This helped to develop my love of design, culminating in my thesis where I drew the blueprints and built a house inside a gallery.
After graduating, I worked for Norwalk the Furniture Idea, which became Norwalk Furniture and Design. I worked for corporate- and franchise-owned stores, running their showrooms, training designers, and setting the stores. My love for helping my clients create their dream homes is what eventually led me to start my own company.
When did Artful Conceptions get its start?
Artful Conceptions was formed in 2009. We work directly with our clients to create a dream space. This can be their home, office, or any indoor space they spend time in. We take their thoughts and ideas, listen to how they use the space and how it needs to function, and then create it for them.
This may mean putting together a plan for them such as a design board and letting them install the pieces, working with them to select the features and elements on a new construction project, designing a renovation, or completing a turn-key project while the client is out of the country or in another state. Our end goal is to delight the customer.
My work has been featured on HGTV, CBS, Design Bureau Magazine, and Florida Design Magazine. I have also been interviewed by Karen LeBlanc, The Design Tourist, for NBC's daytime TV show about personal style and by Marie Grace Berg for Today's Leading Women about women in business.
Who's your typical client?
My typical client is one that realizes the value of time. Designing is very time-consuming, and without the large resources and knowledge that we as designers have, it is a very large project to take on. The right client understands that their time is more valuable doing what they do best and giving us the direction they would like their project to go. In short, the busy professional is our ideal – they understand all of that, and we love to be able to do a project from start to finish.
How do you show your customers appreciation for their business
We thank our customers in a few ways. Once a month, we hold a wine and cheese event. This originally started as a morning coffee, which was packed every time, but many of our clients were unable to attend because they were working. So we have graduated it to an evening event. This allows our clients to meet and network and enjoy a bit of down time in a friendly environment.
Our clients have also started to bring their friends and family members, adding new clients to our company. This has led us to do additional events such as wine glass decorating parties, and we have an upcoming ornament decorating party. We will have between 20 to 60 people show up for these events.
When a client refers a new client to us, we send a gift basket to thank them. Each gift basket that we send is designed specifically for that client. If they are into wine, we will send a basket with handpicked specialty wines. We have also sent relaxation baskets if it's a client that we know has been on-the-go quite a bit. These will include items like bath salts and bubbles, lotions, aromatherapy items, and sometimes a spa gift card. It is all about the personal touch.
How do referrals impact your business?
We do the majority of our business by referral. On average, we receive between 10 to 20 referrals a month. And because it is our customers and friends that are referring us, we usually close all of the referrals. We also give back out just as many as we get, sometimes more depending on the projects we are working on. I believe strongly in the givers gain mentality: if I am giving business to you, you will give business to me.
How do customers react to your efforts?
Our customers are extremely loyal. It is very rare for us to not continue working with a client for many years throughout many projects. We also usually end up working with their friends, family members, and business associates. It is extremely important to us to keep good open communication and great relationships with our clients.
How long have you implemented customer appreciation efforts? Has your approach changed at all?
I have always done something for our clients. It started with simple thank you notes and has now evolved to the events. I feel that it is vitally important to let people know that you appreciate their time and business. As the business has grown, we have been able to do more for our clients. But it is always the simple things like remembering a birthday or anniversary that brings the biggest smiles to our clients.
Why do you think customers like receiving acknowledgment from the businesses they frequent?
I think they like it because it validates that they made the right choice in selecting the business they did. There are many businesses out there that claim to do what we do; we need to give them a reason why selecting us was the right decision.
Tips from Artful Conceptions on offering customer appreciation
Start small
The easiest way to start may be a simple note. Not an email, not a text message – a hand-written note card that shows you took the time to write it and send out.
Use a personal touch
Personalize your customer appreciation efforts. Customization demonstrates you're paying attention to each client individually and helps keep customers loyal.
Don't worry about cost
It's not about how much your efforts cost; it's about how you make the client feel. Your efforts don't need to cost a lot to be effective.
Compare quotes from trusted carriers with Insureon
Complete Insureon's easy online application today to compare insurance quotes from top-rated U.S. carriers. Once you find the right policy for your small business, you can begin coverage in less than 24 hours.