Small business spotlight: All in the family with The Bookkeeper
Thinking of going into business with a family member? Read the below Q&A to see how one father-daughter duo makes it work.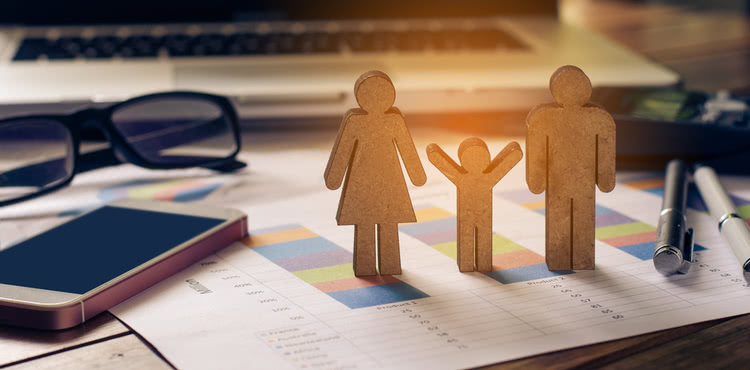 We talked with Courtney Barbee about her experience working alongside her father Craig and establishing a family business. Learn how small business owners can run a successful company while working with their closest relations.
Tell us a bit about yourself. What's your background?
Craig has over two decades of experience as a corporate controller. He has built and sold successful companies.
I began my accounting career at 15 years old as an intern in my father's department. I have worked in both public and private sector accounting.
When did The Bookkeeper get its start? Who's your typical client?
Founded in January 2014, The Bookkeeper provides total accounting solutions tailored for each business we serve. Instead of offering à la carte services, we create whole packages – everything from daily bookkeeping to budgeting to bill pay – based on the client's needs and goals.
Our typical clients are companies with 1 to 25 employees, who need either full-charge bookkeeping and / or top-level financial management. At the beginning, our clients were all located in the Triangle, but now we serve companies nationwide.
Why did you decide to go into business with your father?
We have always worked well together, so when Craig announced he was starting this business, it was really a no-brainer that I would be involved in some capacity. As the business has grown, my role has increased exponentially.
How do you split responsibilities and tasks?
For the basic, daily bookkeeping, we divide clients fairly evenly. For the high-level CFO examination and idea implementation, Craig is the one with the experience. He discovers problems, areas of growth potential, etc.
I enjoy writing and design, so I put a lot of focus into using different tools to present his thoughts in ways that can be understood by someone without a financial background. That can include writing up feasibility studies, presenting mid-year financials, and maintaining our company blog.
How do you communicate?
We primarily use email because it's an easy way to track information. We also meet in-person at least once a week and talk on the phone almost daily.
What's your favorite part about working together? Least favorite?
My favorite part of working together is conducting strategy sessions on my parents' front porch or at a diner.
The least favorite thing is probably the conflicts that arise from generational differences. For instance, Craig puts a lot of value on dressing formally and making an impression at live networking events, while I prefer to put emphasis on our web and social media presence.
How do you separate business from family life?
We are very careful to schedule company meetings around times that will not interfere with family activities. My stepmom is great at enforcing a "no shop talk" rule at family gatherings. Plus Craig is a great "Papa" to his seven grandkids. When my sons are around, he'd rather spend time with them than work anyway.
How do you work through disagreements?
We are both very strong-willed. When we reach an impasse, we normally pull in a third party to help settle the decision. Or if it's something Craig feels strongly about, he gets the final say – he is the boss.
Does being a family business give you an advantage over other businesses?
Yes, there's innate trust already built in. Neither of us has to worry about the other not carrying their weight.
What's the biggest challenge?
It's challenging to find a babysitter for company meetings. Normally, I would just ask my parents to watch the kids – but when it comes to work, they're part of the meeting, too.
How will the business adapt as time goes on?
I don't know if Craig is actually capable of retiring. As time goes on, my role in the company will grow as his diminishes. Eventually, I plan to buy him out for company ownership, and he will stay on in a consulting role.
What's the most important lesson you've learned from your father about running a business?
The value of reputation. Trust is difficult to gain, but easy to lose.
Tips from The Bookkeeper on working with family
Take a step back. Ask yourself, "If this person wasn't family, would I work with them?" If the answer is no, don't work with them.
Consider what's best for your business. Don't hire friends or family for their benefit; hire them because you trust them to do the job.
Learn separation. Keep family matters apart from business discussions. A tidy, clear divide will keep everyone happy and on track.
For more advice on working with family, check out "What you need to know about hiring your kids."
Compare quotes from trusted carriers with Insureon
Complete Insureon's easy online application today to compare insurance quotes from top-rated U.S. carriers. Once you find the right policy for your small business, you can begin coverage in less than 24 hours.
Courtney Barbee and her father Craig Barbee own and operate
The Bookkeeper
. Located in Raleigh, North Carolina, The Bookkeeper provides accounting and virtual CFO services to startups and small businesses.