44% of small business owners no longer trust Facebook to protect their data
An Insureon poll found that 44% of small business owners no longer trust Facebook to protect their data.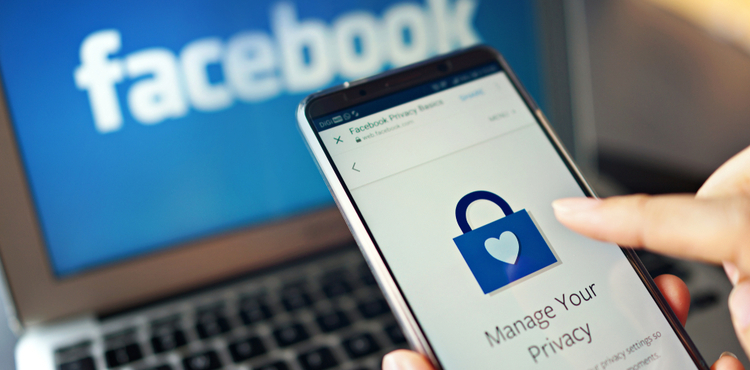 Almost half of small business owners who responded to a recent poll about Facebook privacy say they no longer trust the social media giant to protect their business data.
The findings in the joint poll conducted by Insureon and small business listings site Manta arrives in response to the revelation in March 2018 that the data of 50 million Facebook users was harvested by Cambridge Analytica, a London-based political consulting firm company that did work for the Trump campaign ahead of the 2016 election.
Small business owners are split on whether they still trust Facebook to protect their data, with 44% saying they no longer trust the platform. More than 50% of business owners surveyed say they have changed the way they use the platform for business.
In the fallout from the recent data privacy issues:
25% of business owners polled exercised more caution about the content their business account shares, likes, and comments.
23% updated their business account privacy settings.
16% became more cautious about how they target customers and followers with boosted posts.
5% deleted their business's Facebook page.
48% haven't made any changes to their business's Facebook page.
The Insureon / Manta poll also revealed:
51% of small business owners have a business Facebook account.
86% of small business owners manage their business Facebook account themselves.
76% use their personal Facebook page for work purposes.
The poll margin of error is +/- 2.02 percentage points.
Why business owners need to know about data privacy and protection
Potentially driven by fallout from the Cambridge Analytica scandal combined with the EU's General Data Protection Regulation (GDPR), which went into effect in May 2018, Facebook recently updated its terms of service. This includes new rules for businesses that advertise on the site.
Businesses may no longer use pixels – code placed on a website that tracks Facebook ad conversions – on websites that they do not own without Facebook's written permission. That means businesses that have pixels on other sites will need to either remove them or get permission from Facebook in order to be compliant.
Since consumers' trust in Facebook dropped by 66% following the Cambridge Analytica scandal, small business owners should also take steps to ensure that their own customers and prospects trust them with information. They can do this by updating their privacy settings on Facebook to better safeguard customer information and by being transparent with customers about how they collect, use, and store customer information.
In addition to tightening up Facebook security, small business owners should also make sure they are following cybersecurity best practices for their own business, such as:
Using a dedicated server
Encrypting data
Educating employees on what steps to take to protect customer data
Failure to do so can result in potential data breaches and a breakdown of trust with customers. Also, if cyber thieves are able to steal personal information, such as customer email addresses and credit card numbers, business owners could be looking at a major lawsuit.
Cyber liability insurance protects against the cost of data breaches
Business owners who store any type of data, ranging from employee Social Security numbers to customer credit card numbers, can benefit from first-party cyber liability insurance. This policy can help pay for recovery costs and legal fees if a business gets hacked. Some of the costs it may be able to cover include:
Legal services to assist with regulatory compliance
Notification of customers impacted by the breach
Customer credit and fraud monitoring
Costs to hire a public relations firm to educate impacted customers about the breach and help with damage control
First-party cyber liability coverage can be purchased either as a standalone policy or as an add-on to a business owner's policy, or BOP.
Businesses that are charged with protecting another company's data, such as IT consulting firms, can benefit from third-party cyber liability insurance, which is typically included in professional liability insurance policies. If a client's data is compromised, it can pay for expenses such as:
Lawyer and court fees
Judgments against the business
Settlements if the case is settled out of court
Despite the fact that major international companies often grab the biggest headlines after a cyberattack, 15% of small business owners say they have experienced a data breach, according to a recent poll. The costs can be devastating to a business's bottom line. The average small business breach brings $36,000 to $50,000 in recovery expenses, according to a report by financial services company First Data.
Business owners concerned about the potential financial fallout from a data breach should talk to their insurance agent to confirm if their existing policies include cyber liability coverage and coverage limits.
Compare quotes from trusted carriers with Insureon
Complete Insureon's easy online application today to compare quotes from top-rated U.S. carriers for cyber liability insurance and other policies. Once you find the right policy for your small business, you can begin coverage in less than 24 hours.