Will landlord insurance cover your small business?
A landlord's insurance policy almost never covers a tenant's property, which means that if you don't carry commercial property insurance, your business property is at risk.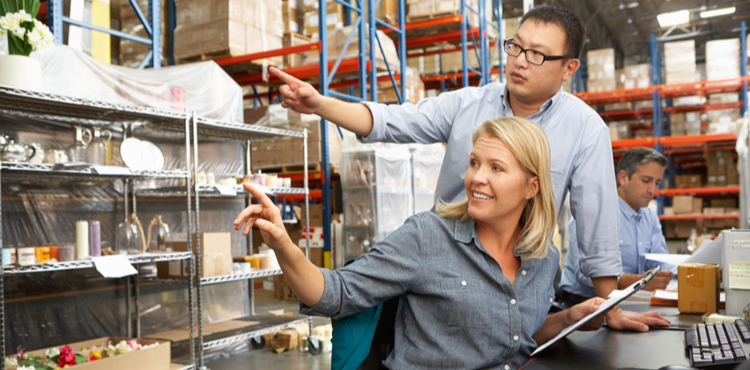 Wouldn't it be great if your small business were protected under your landlord's insurance policy? It would also be great if your landlord hired a weekly cleaning service and offered complimentary end-of-work-week pizza parties, but none of these perks make much business sense.
The fact is, landlord insurance covers very little because landlords don't want to take on all that extra liability and potential expense. Thus, a landlord's insurance policy almost never covers a tenant's property, which means that if you don't carry a commercial property insurance policy of your own, all of your business property is at risk – and you might be in violation of your lease agreement.
Take the fire in Augusta, Georgia, which destroyed a building on Broad Street and is being investigated as possible arson. The fire started in the apartment of a man who had no renter's insurance and lost everything. Several businesses on the ground floor were also affected – and their situation would be the same as the young man's if they did not carry adequate business insurance.
If you rent a commercial property, you should look into carrying what is sometimes called business renter's insurance. This type of coverage can often be included in a business owner's policy for renters, which includes both your property insurance and general liability insurance.
Renter's insurance for small businesses is often highly customizable, which means you might have to find out what your landlord's insurance covers so you choose a policy that fills in the gaps and doesn't provide you with duplicate coverage.
How does my landlord's insurance affect my renter's insurance needs?
As you could probably guess, landlord's insurance refers to property insurance for people who rent space they own to tenants. A typical landlord's insurance policy will protect your landlord's property from damage due to incidents such as:
Fire
Wind or lightning storms
Explosion
Malicious damage
Note that most landlord's policies only protect the landlord's property from these perils – not the tenant's property. This means that the policy may replace the building's roof after a tornado, but it will not replace all your flooded office equipment.
Many landlord property policies also limit coverage for damage that is:
The "fault" of the landlord, such as faulty electrical wiring that causes a fire
Caused by an outside force, such as one of the natural disasters listed above
Your renter's insurance policy should be designed to cover everything that your landlord's policy doesn't cover. Your landlord's coverage should be outlined in your lease before you sign it.
Never enter a lease agreement without fully understanding your landlord's insurance policy. Otherwise, you won't know how much – or how little – business insurance you need to carry.
3 common misunderstandings about business renter's insurance
Many business owners who lease their space choose to forgo renter's insurance because they don't understand how it will benefit their bottom line. Here are three common misconceptions that contribute to the problem of underinsurance for small businesses:
"I can't afford it."
Business renter's insurance is often quite affordable, averaging less than $30 a month – or about $350 annually. A business owner's policy, which bundles multiple policies together, is designed to provide essential coverage to low-risk businesses at a reasonable price.
"My building is secure."
Research says that rental buildings are 50% more likely to be burglarized than other buildings. A commercial property insurance policy can protect you from theft by helping you replace stolen property.
"I don't own anything of value."
Insurance experts estimate that the average person owns about $20,000 worth of stuff. Now think about your business: computers, phones, specialty equipment, furniture, etc. All that property adds up – and that doesn't even take into account the value of customer data stored on your machines.
Compare quotes from trusted carriers with Insureon
Complete Insureon's easy online application today to compare quotes for commercial property insurance and other policies from top-rated U.S. carriers. Once you find the right policy for your small business, you can begin coverage in less than 24 hours.