Should you attend local small business networking events?
A busy schedule can make networking events fall by the wayside. Here are five reasons you should make the time to go.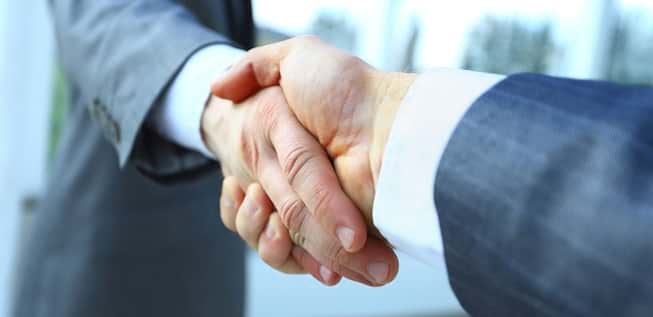 Can't seem to get your busy entrepreneurial self to local networking events? You're missing out on great opportunities to gain visibility for your business, forge partnerships, and find prospective customers.
Here are the top five reasons you should attend local networking events:
No business is an island
It's obvious you can't have a business without customers, but it's also true you can't have a successful business without other businesses. Visibility in your community means being known by all, and attending networking events is an excellent way to meet other business owners who could partner with you for marketing events and help spread the word about your business.
You don't know what you need until you need it
Isn't it preferable to know people who can help your business before you actually need the help? You can meet many different kinds of business owners at networking meetings, so when you need website design expertise or someone to print your business's brochures, you'll have trusted connections to call on.
You need to keep up with the Joneses
Networking events are also a good place to learn what new industry or small business trends are working (and which aren't) from the trenches instead of trying to keep up by only reading about it on the internet. Do businesses still send direct mail? What are the latest social media marketing trends? Which social platform works best for which business owners? What do people think of your new idea? Use a networking event as your own focus group, but repay the favor by contributing to others' conversations.
Get expert advice
Check the listings of local networking events and you'll likely see a comprehensive list of knowledgeable speakers. Use each networking event as an opportunity to learn something new about your industry from the experts, and you'll move your business ahead.
Fine-tune your message
Probably the best skill you can learn from attending networking events is, well, how to network effectively. When do you notice others' attention drifting off? How do you describe your business in a way that gets people interested and excited? Practice your elevator pitch over and over until you have it down cold. Likewise, be sure to listen and observe how others present themselves, both verbally and non-verbally, and learn what works and what doesn't.
To find networking events in your area, start with your city's business development office, local SCORE chapter, and even your local community college.
Compare quotes from trusted carriers with Insureon
Complete Insureon's easy online application today to compare insurance quotes from top-rated U.S. carriers. Once you find the right policy for your small business, you can begin coverage in less than 24 hours.