Tips for creating a retail risk management plan
Whether you're a new or established retail business, you should consider adding a risk management plan to your business.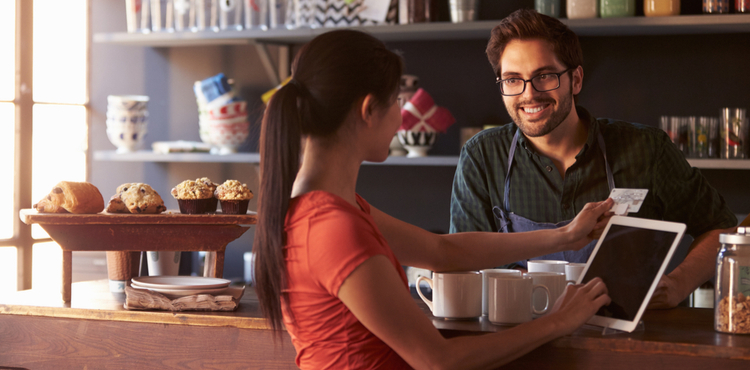 There's a lot to consider when starting a retail business. And since only 47% of retail entrepreneurs are still in operation after four years (according to research conducted by Entrepreneur Weekly), there are certain things you need to know to make sure that when you get going, you stay going.
Risk management plans: You're better safe than sorry
Many small business owners overlook risk management strategies simply because there is so much to do when getting your retail business up and running (or if it's already operational, dealing with the stress of keeping the gears in motion). That's understandable. Between payroll, hiring, training, and establishing relationships with wholesalers, you have a lot on your plate.
However, it's essential to make time to slow down and consider all the factors that could halt your operations and decimate your revenue. The following considerations are a good place to start.
Know which insurance plans your business needs
When you sit down to draw out your retail business's risk management plan, the first thing you'll look at are the insurance policies you need to stay protected. From general liability insurance to workers' compensation, there's a lot of information to consider.
You may be required by state laws to carry workers' compensation insurance. Some states levy fines against retail businesses that fail to comply. Without an effective risk management strategy, you may overlook your workers' comp needs and end up with hefty fines.
Know the economic climate of your city and state
You may have heard it a dozen times already, but it's important to say again: the economy matters for retail business owners. Because customers may purchase much of your merchandise with disposable income, it's crucial that you cater to their economic realities. With an effective risk management strategy in place, you're more likely to be aware of the ebbs and flows of your local economy – and adapt to any fluctuations in people's financial status. Evaluating existing businesses like yours from a statistical standpoint allows you and your business associates to put everything on paper – to take a moment to smell the roses, so to speak.
By that same token, it's important to stake out the competition in your area. How successful have similar businesses been? What can be gleaned from their success and failures?
Know your wholesale suppliers and partners
It happens all the time – a retail business gets up and running, has a few slow months, but after the growing pains are through they get to a point where they start to see a demand for their items. The owner has a good relationship with their wholesalers, but any number of things can go wrong – a wholesaler may take on a costly lawsuit and see a decrease in production, or they perhaps didn't anticipate your retail business's growth and now don't have the available stock. These problems can be avoided by having ongoing relationships with multiple distributors – checking prices every so often and touching base with sales reps for their company so you're on their radar. That way, if you find yourself in a pinch, they may match pricing in order to earn your business.
Because price plays such a large role in the success of your retail business, especially in the early years, you won't be able to afford going to a new wholesaler who might not provide the deals you received in the past.
Bottom line: Risk management plans are essential to the long-term health of any retail business, especially when economic conditions are less than ideal.
Compare quotes from trusted carriers with Insureon
Complete Insureon's easy online application today to compare insurance quotes from top-rated U.S. carriers. Once you find the right policy for your small business, you can begin coverage in less than 24 hours.