3 reasons engineers get sued
A single lawsuit can end an engineer's career. Avoid legal trouble by always running your designs past a trusted colleague, practicing good customer service, and periodically bringing in independent contracts to conduct external reviews.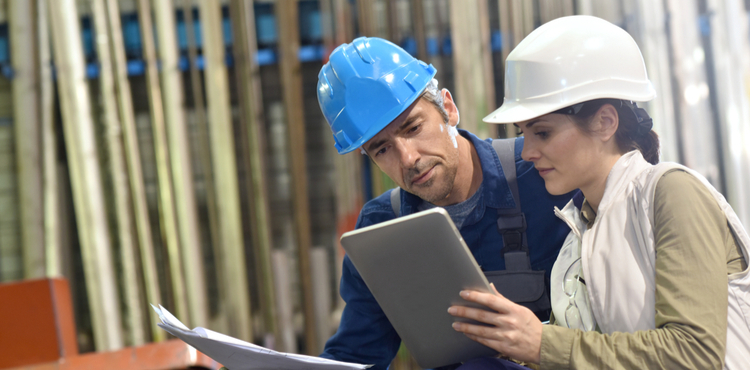 Chances are most of your college and grad-school all-nighters were at the library, not the kegger. You studied hard because you had your eye on the end goal: passing the Fundamentals of Engineering exam, and finally, passing the Professional Engineer exam.
But what if, after working so tirelessly to get where you are, one lawsuit made it all disappear? According to David J. Kerkes, a geotechnical engineering independent consultant, that's a fairly strong risk. Kerkes has served as an expert witness in numerous professional liability (also called errors and omissions) cases, and outlines three big reasons engineers get sued.
You make an avoidable blunder
As an engineer, you work with complex concepts. However, Kerkes says the source of many professional liability lawsuits are simple miscalculations, the kind you might expect from a rookie engineer.
David L. Blank, attorney and head of the construction group for the law firm Schwartz Simon Edelstein & Ceslo LLC, agrees. He says, "Most negligence claims against engineers fall into the categories of errors or omissions. Error, meaning that what was designed was wrong. Omission, meaning that the engineer failed to include something in their design."
Before you argue that you're always careful about your work, you might want to consider the number of calculations one project might take. Add to that the number of clients you may juggle while running your firm, and the chance of errors increases.
This is why professional liability insurance is such an important part of starting an engineering practice. This coverage can help pay for legal expenses if your work turns out to be the source of the problem.
How to minimize your risk: Engineer liability insurance is essential, but so is staying out of court. Run your work past a trusted colleague before you submit your designs. This may add to your timeline and budget, but it might seem like resources well spent when you consider the alternative.
You ignore the warning signs
If you ignore signs that problems are on the horizon, don't be surprised if a negligence lawsuit follows. We're not just talking about your design and its construction, either. You might also want to keep your eyes peeled for the telltale signs of frustrated clients, such as:
Frequent complaints
Confusion over contractual obligations
Persistent questions about your choices
Signs like these could indicate that trouble is brewing and something needs to be done. Pay special attention to the things that can frustrate a client, including budget overruns or project delays.
How to minimize your risk: Whether it's an issue of design or communication, take action immediately. Confrontation isn't fun, and you may find yourself taking the blame, but people appreciate being dealt with directly.
You try to do it all on your own
In a large firm, multiple engineers may review a project before it's submitted. In his article, Kerkes writes he knew of one company that called on independent consultants to perform an internal review of every design prior to completion.
Considering how many areas of practice engineering has, that's a pretty sensible move. However, it can be a tricky one to finance if you're just starting out. If hiring an independent contractor seems beyond your budget, consider setting up a reciprocal relationship with another engineering firm.
How to minimize your risk: Independent contractors bring about an entirely new set of risks. Be sure to check their certificate of liability before you hire them. It should show that they carry both professional liability and general liability insurance.
Bonus tip
According to Blank, engineers can protect themselves with "a limitation of liability clause in the engineer's contract or a clause limiting liability in the event the damage is covered by the owner's insurance." He also advises engineers to consult an attorney before signing any contract because every project is different.
Compare quotes from trusted carriers with Insureon
Complete Insureon's easy online application today to compare quotes for professional liability and other kinds of business insurance from top-rated U.S. carriers. Once you find the right policy, you can get coverage in less than 24 hours.