7 random events your business insurance can cover
Got hacked or kidnapped? Accidentally spill chemicals on a job site? Make sure you have policies in place to keep you covered.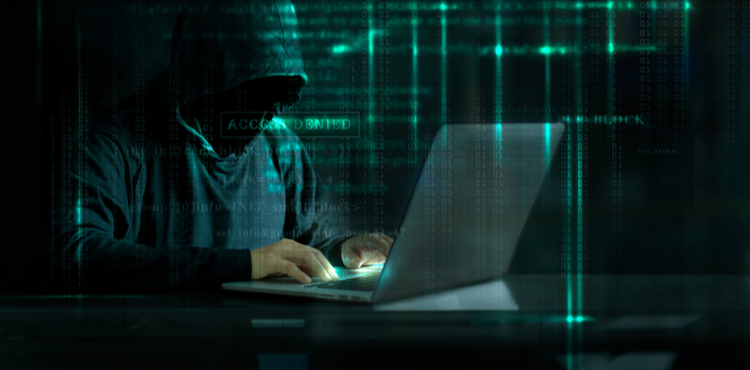 You didn't get this far in life without learning a thing or two about insurance along the way. By now, you know you need auto insurance to legally drive in every state. You need health insurance unless you want to brave ACA penalties and full-on medical expenses (no thanks). And if you buy a house, homeowner's insurance is a condition of your mortgage.
But that's just scraping the surface of insurance. Truth is you can get coverage for pretty much anything. Did you know you can insure your smile? Cover wedding costs if your beloved has a change of heart at the altar? Pay for damages caused by a UFO crash or zombie attack? There's a policy for that – seriously.
We're willing to bet you may not know business insurance can cover these seven things, either.
1. Losses below your hurricane insurance deductible
That's right – you can get insurance for your insurance. So meta.
Insurance Journal reports on the new product Hurricane PM designed to fill holes in Hurricane Insurance, which is a supplemental policy itself. As you may know, commercial property insurance excludes coverage for hurricanes, so you have to add hurricane insurance to the policy if you want coverage for storm surge and high wind damage.
And if you really want to cover your bases, you can add this new insurance to your Hurricane Insurance to help pay for:
Losses below your deductible
Business interruption expenses
The idea is that hurricane insurance deductibles are extremely high, so it doesn't make sense to draw on your coverage unless you suffer a loss that far exceeds that amount. This rider can help you out if you have losses that don't meet the deductible.
2. Your ransom if you're ever kidnapped
OK, so you either need to be a hotshot or travel a lot before you probably ever consider this coverage, but know that it exists and can be added to a professional liability insurance policy. Kidnap and ransom insurance can cover money to pay off your kidnappers.
3. Your fridge full of spoiled goods
If you traffic in perishable goods, such as flowers, tobacco, or food, spoilage coverage may be your saving grace if your refrigeration system breaks. You can add it on to your commercial property policy, and it can pay to replace your spoiled wares at your place of business when…
Your heating or cooling equipment fails or breaks down.
Your power goes out.
Learn more about it on our food services micro-site's blog post "Understanding spoilage coverage."
4. Your accidental destruction of the environment
This may sound like something only a villain in the Captain Planet series would need, but regular business activities can adversely impact the environment and people nearby.
You can be liable for bodily injuries or property damage caused by the accidental discharge, dispersal, or release of:
Smoke
Vapors
Soot
Fumes
Acids
Alkalis
Toxic chemicals
Liquids or gases
Waste materials
Other irritants or contaminants
Good thing you can add a sudden and accidental pollution endorsement to your general liability insurance if these contaminants are something you regularly handle.
5. Product recalls
It's a manufacturer's worst nightmare: producing goods and putting them on the market only to learn there's a horrible defect after the fact. What do you do when those products have already reached thousands of consumers and could potentially cause serious harm?
You recall the product, which means you also suffer some considerable losses along the way. Product liability insurance (often part of a general liability policy) sometimes offers coverage for the cost of recalling products and destroying defective ones. You can learn more about it in "5 tips for understanding potential product liability."
6. When a key person goes to the great beyond
No, you're not an egomaniac for admitting that your business may be screwed if you died. Chances are you carry multiple titles and do multiple jobs to keep your business afloat. Macabre as it is to imagine, if something were to happen to you, a cofounder, or a key employee, your business would need a way to move forward while the hunt for a competent replacement begins.
Key person insurance is essentially a life insurance policy purchased by the business. It provides coverage for this uncertain interim and can help pay creditors and costs related to finding a replacement for that integral person.
7. Your cyber extortion expenses
If you store employee or client records, you're sitting on a hacker's goldmine. That goes double if those records have anything juicy like health information, which fetches a fair sum on the black market.
But stealing isn't always the endgame. And that's where cyber extortion comes in: someone may knock you offline with a DDoS attack or hold your data hostage, relinquishing only when you've paid a ransom. Cyber liability insurance can cover those costs so negotiating with digital chaos demons doesn't decimate your bank account.
If you want to put the coverages on this list to use, ask your Insureon agent about them.
Compare quotes from trusted carriers with Insureon
Complete Insureon's easy online application today to compare insurance quotes from top-rated U.S. carriers. Once you find the right policy for your small business, you can begin coverage in less than 24 hours.