10 questions to ask clients at the start of a project to prevent E&O lawsuits
When you are an independent contractor working with a client on an IT project, it is essential to ask the right questions in order to avoid liability risks.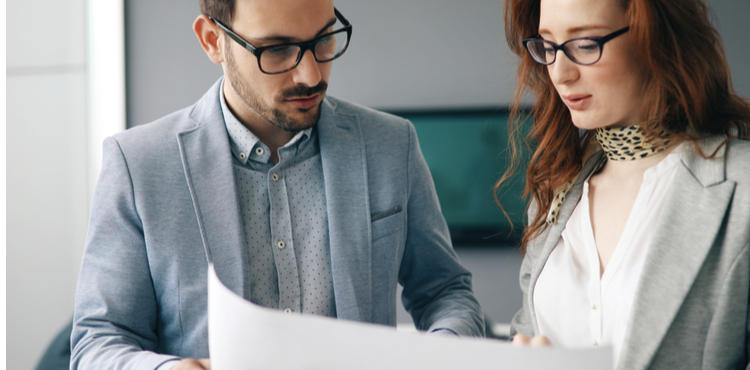 At some point in your IT career, you probably had a meeting about a tech project with whoever's in charge and left with some vague ideas about what needs to be accomplished and a few clues on how things are going to get from point A to point B.
This is bad enough as an employee. But when you're an independent contractor working with a client, you can't afford to guess. Why? Because…
Best-case scenario: You eventually scrape the project together after a few frustrating setbacks.
Worst-case scenario: An angry client sues you for not delivering what they wanted – which wasn't really clear in the first place.
Effective IT project management is all about asking the right questions. What better time for this than before the project begins? Below are some suggestions from experts in the field to make you the most in-touch IT project manager you can be.
Prepare for an IT project by understanding the topics
Lenny Zeltser is an experienced IT and security professional and a senior faculty member at SANS Institute. He also runs a blog on the latest trends in information security. He suggests that IT professionals ensure the deliverable is useful and that the client values their work before deciding whether to take the project. To do that, he recommends focusing on these topics when discussing a new project:
Help the client understand and articulate what's important to them. Has the client engaged providers in similar projects before? If so, what did they like about the outcome of that work? What do they wish they could have changed?
Start defining procedures for changing the scope. Ask the client whom you contact first if the work goes beyond the scope and which people should be involved in keeping the project on track and on budget.
Understand client's success criteria. What top three factors does the client examine to confirm that the project is a success? What aspects of the work should be monitored closely to keep the project on track for success by this measure?
In other words, get a feel for the client and their needs. You should know specifically what they want you to do for them. Start with their initial idea, understand how it might change, and know when they will consider the project complete and successful.
10 specific questions every IT project manager should ask
Paul Williams is the executive managing partner of Think for a Change, LLC and an experienced project manager in information technology and business initiatives. He suggests that IT project managers consider asking their clients the following questions:
Why are we doing this project?
What does "done" look like at the end of the project?
What kind of information or data do you need to make decisions and how often would you like that information?
Are you willing to physically sign off on the project scope and requirements?
How much schedule slack and budgetary reserve are you willing to allocate?
Will the resources be dedicated to the project or will they be shared across other projects?
What is most important: schedule, scope, or budget? Why?
What is the escalation progression for issues, risks, decisions, etc.?
How much variance from plan (schedule or budget) are you willing to tolerate before communication or corrective action is needed?
Who will own the deliverable(s) of this project when it's over?
These questions are all about getting an idea of how your client will react to certain challenges and what specific responsibilities you need to be aware of. If you know some of the answers already, focus on the ones you don't. Arm yourself with the most knowledge you can.
How preparation helps prevent E&O lawsuits
If you don't come through on an IT project – or if you come through in a way much different from what the client was expecting – you could be sued for wasting your client's time and money. Although errors and omissions insurance can help cover the cost of this kind of lawsuit, it's better to take a proactive approach and know exactly what's expected of you from the get-go.
Of course, you should still carry E&O insurance just in case. With your awesome project management skills, you might need it to take on bigger fish in the business sea.
Compare quotes from trusted carriers with Insureon
Complete Insureon's easy online application today to compare quotes for errors and omissions and other types of insurance from top-rated U.S. carriers. Once you find the right policy for your small business, you can begin coverage in less than 24 hours.