5 questions freelancers should ask their insurance agents
Word to the wise: you need self-employment insurance if you work as a freelancer – even if it's on the side. Here are five questions to ask your insurance agent.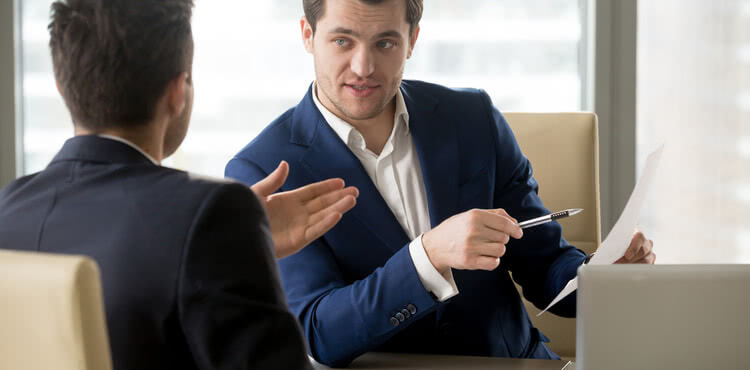 If you freelance, you probably need new business insurance. That may come as a surprise if you're a solopreneur or freelancing "on the side," but look at it this way: your freelancer work makes you a small business with all the bells, whistles, and risks. Small business insurance offers a financial safety net if those risks come knocking.
If you're new to the wide world of business insurance, you'll want some help. Start by asking an insurance agent – maybe the personal lines agent that helped you find health insurance or car insurance – these five questions about new business insurance.
1. Does my homeowners insurance cover my business?
Unfortunately, most homeowners or renters policies don't cover business assets or risks. Policies vary, but check with your insurance agent to determine exclusions.
Follow-up: To cover your freelancing activities, a business owner's policy may be the perfect fit. It combines the business property protection of commercial property insurance with the third-party lawsuit protection of general liability insurance at an affordable rate for small-business owners and freelancers.
2. Do I need workers' comp as a freelancer?
Maybe. Your state may require some form of workers' compensation insurance even if you're working solo. Use our guide "workers' compensation laws by state" to find a summary of your state's regulations.
Follow-up: Exercise caution when working with independent contractors, consultants, or other freelancers on a project basis. These workers must be treated as independent contractors (e.g., set their own hours, use their own tools, etc.) to avoid worker misclassification fines.
3. Does my personal auto insurance cover business-related driving?
Personal auto policies typically don't cover work errands and visits to clients. Carefully review your personal auto policy with your insurance agent to verify the terms and conditions of coverage.
Follow-up: For business-related driving, you have two options: commercial auto insurance for vehicles owned by your business and hired and non-owned auto insurance for rental cars or vehicles used by employees for work.
4. Does my freelancer insurance cover people I work with?
Your self-employed insurance covers you and any employees that work for your business. Unless your policy specifically lists other parties, this coverage does not extend to them.
Follow-up: To cover a client or partner, you must add them to your policy as an "additional insured." An additional insured receives protection under your policy, but that coverage might be limited to a specific event or project.
5. Is it normal for a client to ask to be added as an additional insured?
It is when you work as a contractor or freelancer. A client may request to be listed as an additional insured before signing a contract with you to know that they will be protected from risks associated with your work. (Related reading: "Why does an independent contractor need general liability insurance?")
Follow-up: It's not just clients that can ask for additional insured status. You may want to request additional insured status on your clients' insurance policies to cover you while completing work on their premises or behalf. Remember: additional insured status is not a substitution for your own freelancer insurance.
When in doubt, talk to an agent who specializes in freelancer insurance
Still feeling unsure about freelancer insurance? Be sure to pose these questions to your insurance agent for more information. They can help you understand basic insurance policies and save on coverage.
Compare quotes from trusted carriers with Insureon
Complete Insureon's easy online application today to compare insurance quotes from top-rated U.S. carriers. Once you find the right policy for your small business, you can begin coverage in less than 24 hours.