Quick tips on protecting your photography or video production business
As a photographer or videographer, you have to keep track of a lot of expensive gear. Learn how to protect your business from accidents and other liabilities.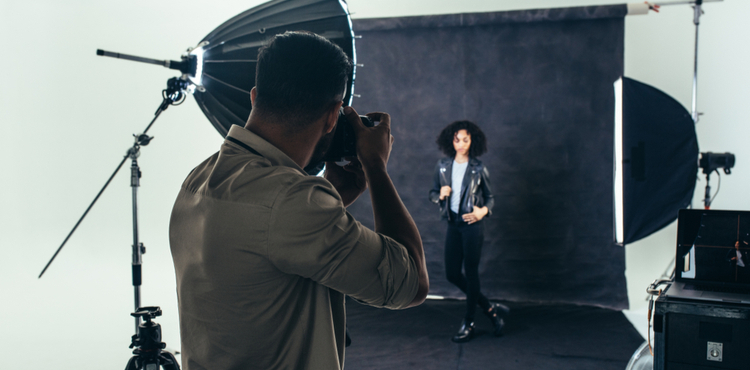 As summer changes to autumn, bringing with it gorgeous fall landscapes that provide the perfect backdrop for weddings and special events, you may find your photography or videography business surging with an influx of clients. This is great news for your pocketbook and reputation – plenty of opportunities to show off your work and do what you love.
But as the business opportunities pile up, so will your potential to take on costly lawsuits. Are you prepared for the hazards you may face this season? From liability lawsuits to property damage, you want to know you're covered – but it isn't easy getting your questions answered.
Read on to find out more about what you need to do in order to keep up with the busy fall weddings this season.
I've heard of general liability insurance, but what are the benefits, really?
Glad you asked. As a photographer, videographer, or both, you're in a different position than most businesses. For the most part, much of your client interaction is on their property – or property they've rented for weddings, anniversaries, or birthday celebrations. But just because you don't have clients coming in and out of your photo studio in droves doesn't mean you should roll the dice and risk not carrying general liability insurance.
Any number of things can go wrong: you could leave equipment in the way for a wedding participant to trip over and injure themselves, or an employee could cause damage to a client's personal items, like DVDs and old photos meant for retouching. It doesn't take much for an irritated and litigious person to file a lawsuit against you. But with a general liability insurance policy, you'll be financially protected from the fallout. The last thing you want when the clients start rolling in is to take on a lawsuit that could deplete your personal funds, which could make the ensuing winter months all the more frigid.
Okay. But how can I protect my equipment? That's my main concern.
Naturally. Your equipment is your life force. It's both fragile and appealing to thieves. If in the hustle and bustle of capturing the many sweet moments between a newlywed couple amidst the changing red maple and sassafras trees, you lose expensive equipment, who's going to pay for it?
Well, with property insurance you'll only be liable for paying the deductible you set up with your insurance provider. These can be as low as $1000 or as high as $25,000 depending on what you want your monthly premium to be. If taking on an additional expense is a problem for you at the moment, opt for a higher deductible to stay covered. Some clients or venues may even require that you carry property insurance, in which case you should get in touch with one of our reps right away.
And here's some good news: there's a cost-effective way to go about carrying general liability insurance and property insurance simultaneously. You can combine them into what's known as a business owner's policy, should your photography / videography business be deemed low-risk enough to qualify.
Ok, great. I'm completely covered, then, right?
Almost – you may be forgetting about one more crucial policy to carry – professional liability insurance (otherwise known as errors and omissions, or E&O insurance). For photographers and videographers dealing with stressed-out clients (sometimes referred to as "bridezillas") there's a lot on the line when capturing a couple's big day. They're factoring in large amounts of money and want to make sure the work you do live up to their expectations.
But sometimes not even the best work passes muster. Sometimes no matter how great everything looks, there's still disgruntled clients. If or when that happens, they may choose to file a lawsuit against you stating you didn't meet the requirements put forth in the signed contract.
This is where e&o insurance comes into play. It makes sure you're financially protected from these scenarios.
Compare quotes from trusted carriers with Insureon
Complete Insureon's easy online application today to compare insurance quotes from top-rated U.S. carriers. Once you find the right policy for your small business, you can begin coverage in less than 24 hours.