3 potential lawsuits your restaurant or bar could face this Halloween
No matter what time of the year it is, lawsuits can be scary. Learn how to recognize and avoid potential liabilities at you restaurant this Halloween.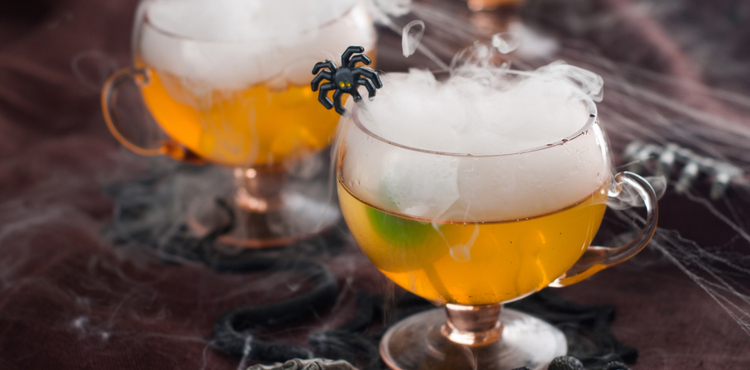 It's fall, and that means businesses around the country are putting up their Halloween decorations and gearing up for the fun of pumpkin carving, apple pressing, and other timeless Halloween traditions. But for residents of central Illinois, there'll be fewer options for haunted houses this year: safety upgrades due to fire concerns have forced multiple locations to shut their doors.
In lieu of shelling out $60,000 for sprinkler upgrades, organizers of Decatur's "The Terror on Washington Street" haunted house opted to wait until next year to frighten visitors with well-placed volunteers in hockey masks and ghost costumes. The decision highlights an important point: while ghouls and maniacs may frighten the general public, what scares business owners is the threat of lawsuits.
So as a restaurant or bar owner gearing up for the Halloween season, what liability risks do you face? Here are some of the biggies to prepare yourself for.
Liquor liability lawsuits
With the Halloween season bringing rowdier crowds to your restaurant or bar, it's good to be up to date with the types of lawsuits protected by general liability insurance. If this isn't your first rodeo, you know what kind of behavior can be expected from inebriated patrons when those costumes go on.
Make sure your employees don't over-serve
With patrons wearing costumes that may obscure their drunkenness, it's important that your employees stay alert and aware of the potential that they may not know when someone's had too many. Be sure that all of your employees are aware of over-serving, as it could trigger a liability lawsuit.
Make sure patrons don't drive drunk
While it may be difficult for you to keep an eye on all the people coming in and out of your Halloween celebration this year, it's important that you make sure someone is keeping an eye on potential drunk drivers. Law enforcement agencies are on the lookout for tipsy Halloween drivers and if there's an accident as a result of someone drinking at your establishment, you could be held liable.
Make sure your employees are ready to break up altercations
With all the excitement of a festive night out, there's the possibility for increased fights between patrons. Limit potential injuries by making sure your staff is prepared to swiftly break up any altercations that may occur, which could result in litigation if someone is injured or killed.
Bodily harm lawsuits
If you have customers coming in for pumpkin carving competitions, costume contests, or apple pressing, make sure you're cognizant of their safety and yours.
Beware large / flammable costumes, hairspray, and makeup
While most costumes are made with flame-retardant chemicals, there's no telling what may happen should the frills of a fairy's dress meet the flame of a poorly placed candle. Have employees trained for immediate response to potential fires, and above all else make sure they remain calm in the event things get too hot to handle.
Limit exposure to sharp objects and dangerous machinery
Pumpkin carving contests or in-house cider pressing may sound like great ways to draw a crowd, but they're also great ways to invite an accident. Even worse? If you host an event that's not listed on your standard operations, you risk being denied coverage by your insurance provider if and when you try to submit a claim for a related injury or liability incident.
Keep things clean and clutter-free
With people walking around with masks and make-up reducing visibility, everyone is at greater risk for slips, trips, and falls. These accidents can happen in an instant, and can cost you thousands in lawsuits if you don't have a
general liability
policy in place. Make sure you tap an employee to maintain cleanliness and order so that everyone has a good time, safely.
Property damage lawsuits
The Halloween season brings with it potential property insurance claims, too. Here are some potential issues to avoid this year.
Lighting candles
Sure, it's candles offer a festive atmosphere, but do you want open flames near flammable costumes in your restaurant or bar? If so, make sure someone is at the ready with a fire extinguisher and that you or a manager is prepared to usher out a panicked crowd should things go awry. You might also want to make sure your insurance policy would cover you for a candle-related incident.
Beware of vandals
It happens every year: kids of all ages going around town throwing rocks and eggs at houses and businesses alike. Since you can't be there at all hours making sure your business is safe, look into carrying a property insurance policy that protects your business from vandalism.
Protect your most valuable assets from intoxicated patrons
Property insurance also offers financial protection for damaged equipment and furnishings. If you have a rocking party this year, try to avoid excessive damage to your restaurant or bar by making sure that when the going gets tough, the drunk get going – there's no harm removing over-served patrons from your establishment if they pose a threat to your valuables.
Compare quotes from trusted carriers with Insureon
Complete Insureon's easy online application today to compare insurance quotes from top-rated U.S. carriers. Once you find the right policy for your small business, you can begin coverage in less than 24 hours.