4 overlooked ways your business changes when you make your first hire
Bringing on new employees can change your small business in four key ways.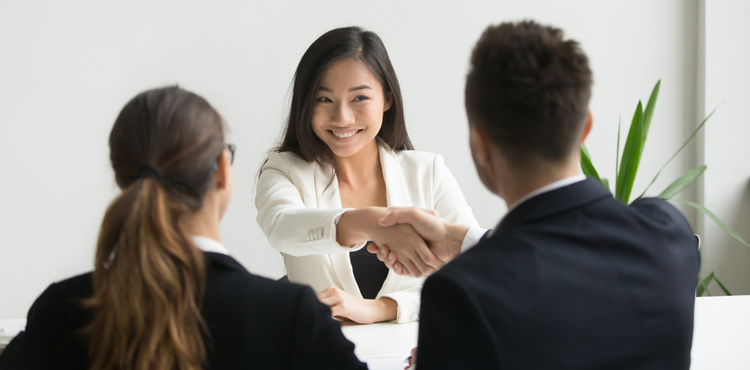 You've spent years toiling away at your business as a lone wolf. But now that you're seeing some substantial growth, it's time to bring someone else on board.
Change is hard, even when it's a change you want. So to make sure you don't scare off your first hire, we asked HR professionals what a small business can expect when it brings on new employees. Hold on to your hat – your business is about to change in four key ways.
1. You need to communicate more
One of the best things about flying solo is that you don't have to explain anything to anyone. You can organize your files, conduct meetings, and scope projects any way you want. But when you bring in someone else, clear communication is essential to getting work done.
Lois A. Krause, a consultant with KardasLarson, LLC, suggests putting your desired outcomes for performance in writing before you hire anyone. Once you have an employee, you'll need a plan for communicating those expectations.
Krause says, "This communication should be two-way communication – the owner should listen to learn what motivates the employee so they can develop the best working relationship."
The takeaway: Good communication starts with knowing what you want. Write down your expectations and be ready to share them with your new hire.
2. You have to let go of some responsibilities
The whole point of hiring an employee is to spread out the workload. That said, many small business owners have trouble delegating work.
But you need to trust some tasks to your new hire if your business is going to continue to grow. "It is much more effective to have an employee do some transactional things, like filing, database entry, and clerical work, at a lower pay than it is to have the owner do those things at their hourly level," says Krause.
The takeaway: "Make sure that you train your employees to do what you want them to do, and then let them do it!" says Krause.
3. You have to build infrastructure
New employees also add to your responsibilities, at least in a legal sense. Now you're potentially on the hook for:
FICA payroll taxes
Unemployment taxes
State and federal income tax
Employee benefits
Plus you may be liable for damages your employees cause or the injuries they suffer while they're working.
Samantha Reynolds, the communication coordinator for A Plus Benefits, says, "Small business owners can prepare for new employees by making sure the company has the infrastructure in place to handle all of the payroll and taxes."
Additionally, Reynolds recommends having general liability insurance and workers' compensation insurance to protect your business.
The takeaway: Put systems in place for processing payroll and paying taxes before you hire. Doing so minimizes mistakes that could turn into lawsuits and fines.
Workers' comp and general liability aren't the only policies to review when you start hiring.
4. You have to think about your business culture
It's easy to dismiss business culture as just the latest buzzword, but establishing your value is a good way to create the policies that keep you and your staff on the same page.
According to Reynolds, hiring your first employee is your opportunity to stake your claim from a company culture standpoint. She recommends you ask:
What are my company's values and mission?
What hours do I expect employees to work?
Do I want to offer flexible work arrangements?
What should the dress code be?
How can I hold my employees accountable?
The takeaway: Your business's culture can help you attract and keep good employees.
Compare quotes from trusted carriers with Insureon
Complete Insureon's easy online application today to compare insurance quotes from top-rated U.S. carriers. Once you find the right policy for your small business, you can begin coverage in less than 24 hours.