OSHA fines set to increase in 2016: workers' comp repercussions
Ensuring that your business does not violate OSHA standards not only protects you from fines but protects your employees from injury.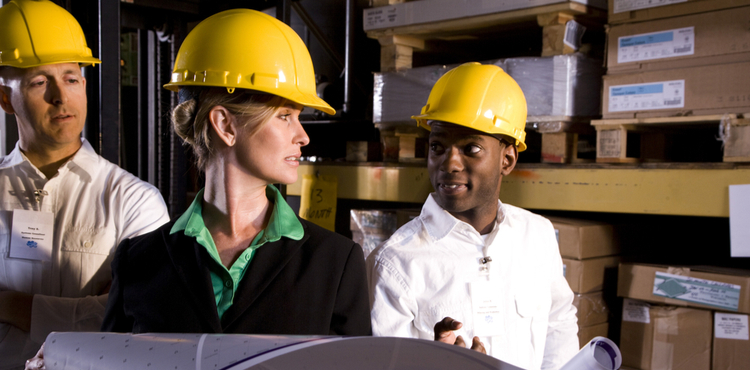 A safe workplace for you and your employees isn't just a smart idea – it's the law.
The Occupational Safety & Health Administration (OSHA) regulates safety standards for all types of businesses, not just construction or manufacturing. Failure to comply with OSHA standards can lead to a variety of penalties. In 2016, federal penalties for workplace safety violations will increase for the first time since 1990, according to The Wall Street Journal.
OSHA can currently fine an employer that falls under its jurisdiction up to:
$7,000 per person exposed to a hazard
$70,000 per person exposed to a hazard for a repeat or willful violation
According to the report, maximum fines for the most severe citations may increase to $125,000 and for other serious violations to $12,500. Additionally, in subsequent years, OSHA will be allowed to adjust its penalties levels based on inflation.
With fines set to rise, the potential cost of an unsafe work environment is higher than ever for small business owners. But fines aren't the only worry if your business violates OSHA standards. Your employees could get hurt, and the financial fallout can be significant.
OSHA fines aren't the only byproduct of safety violations
Jim Stanley, president of FDRsafety and former deputy assistant secretary of labor for OSHA, says if you don't provide a safe work environment, employees can get injured or killed.
"OSHA is the standard of care in American industry," he says. "OSHA requires every employer to provide a safe place to work that is free from recognized hazards that are causing or are likely to cause harm to employees."
John Braun, co-owner of Signature Safety, adds that OSHA won't drop fines because "you're a small business or a nice guy."
"Now, maybe a small company owner is thinking, 'There's no way I'm on OSHA's radar,' or that OSHA is too busy to bother with them," Braun says. "They might be right. But it only takes one employee complaint to bring them to your office or facility."
Aside from fines, Abby Ferri, CEO of The Ferri Group, warns that a business that experiences even a seemingly insignificant employee injury may face…
A drop in employee morale that can impact production and quality
Lost productivity if an injured worker can't immediately return to work
A damaged reputation for your company or your company's business partners
All these factors may impact your bottom line. Add in OSHA fines for violations (learn more about those in "A crash course in types of OSHA violations") and your business – no matter how small – could be in trouble.
"When you start to factor in the insurance premium raises, lost production time after an accident, the cost of retraining replacement employees – not to mention lawsuits where applicable – it isn't long before you could find yourself floundering in insurmountable debt," Braun says.
Accidents happen: there's workers' comp for that
You get it – safety is important, but accidents can still happen. Even if you run a tight ship, it's inherently necessary to take precautions, such as…
Implement a safety training plan and procedures to follow if an accident occurs.
Conduct regular reviews of these practices.
Train employees on all company safety protocols.
Communicate frequently with staff about safety expectations.
Invest in proper safety equipment.
Utilize OSHA's On-Site Consultation Program for a free assessment of your business's risks.
Of course, it helps to carry workers' compensation insurance. If an employee experiences a workplace injury or illness, workers' comp can help pay for their medical expenses and replacement wages. Remember, most states require businesses to carry workers' comp insurance once they hire their first employee. Browse our guide "Workers' compensation laws by state" for your state's regulations.
Compare quotes from trusted carriers with Insureon
Complete Insureon's easy online application today to compare quotes for workers' compensation and other types of insurance from top-rated U.S. carriers. Once you find the right policy for your small business, you can begin coverage in less than 24 hours.