Metrics marketing consultants can use to measure success
Marketers often struggle to measure their success more than other consultants, but with metrics it's easy to demonstrate your value to consultants. Numbers like growth in revenue, lead generation, and customer retention help you make your case to clients.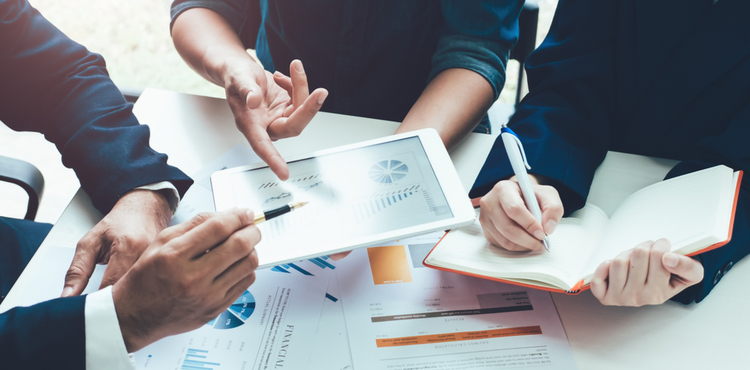 Businesses hire consultants for a variety of reasons, but the driving factor is generally the same – to help improve and grow their business. Fail to do that, and a marketing consultant could face a professional liability insurance claim for not delivering what was promised.
But how can you prove that your efforts are actually benefiting a client's company? In a nutshell: metrics.
It's easy to pull reports on virtually any metric and overwhelm your client with charts, graphs, and statistics. That's why it's important to narrow your focus to the three metrics that really matter.
Sales revenue
The first metric you'll want to track is sales because this number is likely top-of-mind for your client. However, there are several hidden factors you may have to consider when evaluating sales figures, depending on your client's line of business:
Price changes
Seasonal ups and downs
New product launches
Taking these and other relevant factors into consideration will allow you to present your client with a clear picture of how your efforts have had a positive impact on their bottom line.
Lead generation
Finding new leads is a common problem for small business owners. Many simply don't have the time or the know-how to ensure that their lead pipeline is full. Because it's going to be tough for your customers to land new customers without a steady stream of new leads, this is another important metric to show your client.
Create a report that gives your client an overview of the number of new leads you are generating, as well as the methods you are utilizing, such as:
Advertising and marketing campaigns
Social media
Referrals
When possible, combine this data with sales figures to demonstrate that you didn't just find names – you created customers.
Customer loyalty
Without customers, your clients won't be in business for long, so it's important to point to ways you've increased customer retention or brought in new customers. Here's data that would be helpful to track:
Marketing and advertising campaign results. If you manage these campaigns, showcase any sales increases that you can tie directly to your work. If you can track the percentage of those sales to existing customers, you can show how your efforts are increasing customer loyalty to your client's brand.
Cost to convert. How much are you spending to get the customers in the first place? The lower the number, the better, and the more value you provide to your client.
Churn. Once someone has purchased a product, are they coming back or dropping off the face of the earth? The lower the churn, the higher the customer loyalty. If you can prove that churn has dropped since you began working for your client, this further demonstrates your value.
It's also important to connect with customers to learn how satisfied they are with your client's business. Surveys are often an effective method of capturing customer feedback, which you can share with your client.
If you excel at putting together spreadsheets and bar graphs, but struggle to effectively explain all of your metrics to your client in a way they understand, check out our article "6 client communication tips from top business consultants." It offers some helpful suggestions on how to interact with your clients.
Compare insurance quotes from trusted carriers with Insureon
Complete Insureon's easy online application today to compare quotes for professional liability and other kinds of business insurance from top-rated U.S. carriers. Once you find the right policy, you can get coverage in less than 24 hours.