Living and working the dream: The Papapietro Perry Winery story
Behind every dream job, there's someone putting in the long hours and the hard work. Find out how the owners of Papapietro Perry Winery built a successful dream business from the ground up.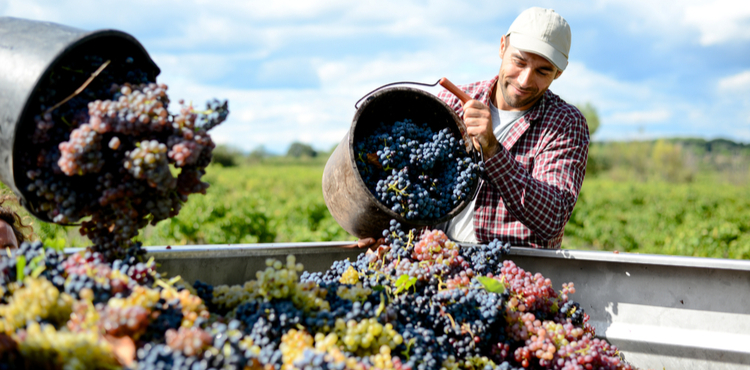 Owning a winery seems like the dream job: you get to kick back beside the vineyards and sip a pinot from your private label. The perfect marriage of work and relaxation, right?
But Renae Perry, an owner of Papapietro Perry Winery (@papapietroperry) in Sonoma County, California, knows it's not all wine tastings and blue skies. She, her husband, and the Papapietros worked hard to take their love of wine and turn it into a profitable business. In honor of National Wine Day, let's take a look at their success story.
From the garage to the vineyards
The Papapietro Perry Winery started with two guys making wine in their garages. Humble beginnings, sure, but Ben Papapietro and Bruce Perry had some aces up their sleeves. Both have winemaking in their blood – they grew up with grandparents who made wine for their families' dinner tables. They also knew winemaker Burt Williams, described as "pinot's patron saint" by The Wall Street Journal. His approval of their wines inspired them to turn their hobby into a commercial endeavor.
But perhaps their biggest advantage was their naiveté.
"We actually didn't know what we were getting into," says Perry. "I worked in high tech as a product manager. Bruce and Ben were both still driving trucks, and I said, 'Sure. How hard could it be?'"
The couples' inexperience made them conservative. Perry says they limited their initial investment to just 75 cases of wine and a pallet jack. "We said if things didn't go well, we'd just have a party and sell the pallet jack," she reminisces.
Over the years, Papapietro Perry Winery grew organically, slowly increasing its production to match customer demand. "We never had a lot of money out or a big lot of wine left over. We were just always able to sell everything we made," says Perry.
The takeaway: Dream big, but be realistic when you're turning a hobby into a full-time business, especially if you're diving into a new industry.
What you learn in a drought
Perry also credits some of Papapietro Perry's success to the couples' down-to-earth view of the industry. "It's a very romantic business," she says. "But it's a lot of work."
Part of that work means knowing your clientele. Perry says whether you make wine or thingamabobs, you still have to know your customer and market to them. Moreover, that product needs to meet customer demands. For Papapietro Perry, that means focusing on handcrafted pinot noir and zinfandel.
"Our customers are pinot lovers, and they know the quality of our wine is consistent and delicious," she says. "They become evangelists for us."
Another reason the work is so hard? Mother Nature.
"All sorts of things can happen with nature," says Perry. "So we're not really relaxed until the wine is in our barrels."
For an example, she points to the recent droughts that reduced production by 30 percent. Even then, she counts herself among the lucky. Some wineries dropped by as much as 70 percent, depending on the type of grapes and the location of their vineyards. And she says their winery is particularly well insured – after all, owner Yolanda Papapietro used to work in insurance.
The takeaway: Even a dream business is still a business, right down to all the hard work and risk. Put your past skills to work to increase your odds of success.
Compare insurance quotes from trusted carriers with Insureon
Complete Insureon's easy online application today to compare quotes for liquor liability and other kinds of business insurance from top-rated U.S. carriers. Once you find the right policy, you can get coverage in less than 24 hours.