3 lessons from celebrities' lawsuits against their accountants
Accountants for celebrities may make a lot of money, but they have a lot of responsibilities, too. Discover what your firm can learn from celebrity lawsuits against CPAs.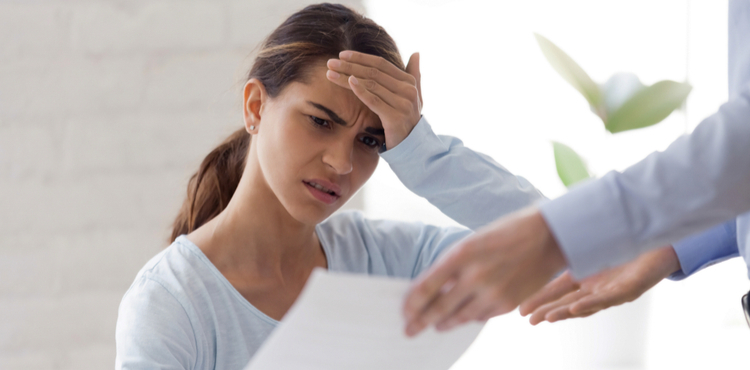 Having a high-profile client can be both a blessing and a curse. For some accounting firms, as we'll see, it's turned out to be quite a headache. But you don't need to manage a rock star's multi-million-dollar assets to learn some crucial lessons about accounting liability. Instead, you can learn from mistakes CPAs to the stars have made and apply those lessons to your small accounting practice.
Lesson #1: Understand that you are an advisor
In 2012, singer Rihanna filed a lawsuit against her accountant, Peter Gounis of Berdon LLP, alleging that he advised her to make a series of bad financial decisions. The Daily Mail reports that she lost $9 million in one year, and the lawsuit claimed her accountant failed to warn her that her music tour was not going to turn a profit.
The lesson: When you take on a client, the client expects you to offer professional advice about their finances. It's similar to the expectations held by patients about their doctor. If your advice or services are professionally unsound, your client can come after you with a professional liability lawsuit, analogous to a patient suing a doctor for malpractice.
In this case, the accountant and the firm claimed they did nothing wrong and that Rihanna's personal lifestyle and expenses were the cause of her near-bankruptcy. This difference of opinion, of course, is the crux of the issue. Your advice can come under scrutiny in the event of a lawsuit, so do your best to make knowledgeable, sound decisions with any client.
Whether a court would have sided with the accountant or Rihanna, we'll never know. In 2014, Rihanna dropped the lawsuit after a settlement was agreed upon, according to NY Daily News.
Lesson #2: Don't blindly accept clients' requests
Bestselling mystery writer Patricia Cornwell and her partner Dr. Staci Gruber had apparently given New York accounting firm Anchin, Block & Anchin LLP almost full control of their finances. For five years, the firm acted as Cornwell and Gruber's financial managers, until the couple filed a lawsuit against them, alleging the firm had cost them millions in high-risk investments. According to Accounting Web, the couple was awarded a $50 million judgment after a federal court jury found that the firm acted negligently and in breach of fiduciary duties.
The lesson: Because it appears that the accounting firm was left with a lot of responsibility for the couple's finances, it should have been clear about its plans and sought consent from the couple when necessary.
A large issue in the lawsuit was that the firm put the couple's investment portfolio into high-risk investments without telling them. Even if the firm had thought this a good course of action, it was unwise to assume the couple would go along with it. An accountant should always have a clear understanding of what the client expects and consents to. Furthermore, accountants should proceed with caution when given large levels of responsibility, as they're still expected to provide sound, professional advice.
Lesson #3: Know that you can be sued after you've been fired
According to ESPN, NBA star Kevin Durant is suing his former accountant for professional negligence, claiming that the accountant made mistakes on his taxes. The accountant, Joel Lynn Elliott, who was in charge of Durant's personal taxes as well as those for his company, K. Durant Enterprises, allegedly deducted some personal expenses as business expenses, resulting in possible penalties and back taxes.
The lesson: Don't assume you're in the clear after being fired or leaving a firm. Elliott was employed by Durant until 2011, but the lawsuit wasn't filed until 2014. In fact, in the other celebrity lawsuit stories, the lawsuits all targeted at least one former accountant.
If you are sued over an incident long after it occurred, keep in mind that E&O can only cover the lawsuit if your policy was in force when the alleged incident happened and when the lawsuit is filed. In other words, if you're uninsured and find out you're being sued, it's too late to get insurance to cover that cost. Be proactive by purchasing professional liability insurance for your accounting business before you need it.
Compare quotes from trusted carriers with Insureon
Complete Insureon's easy online application today to compare quotes for general liability and other kinds of insurance from top-rated U.S. carriers. Once you find the right policy, you can begin coverage in less than 24 hours.