Insurance agents: find out which clients can benefit from cyber liability insurance
Small businesses in the healthcare, legal, and financial industries are often susceptible to data breaches, since they handle sensitive customer data. As an insurance professional, you can help vulnerable businesses get the cyber liability coverage they need to avoid lawsuits.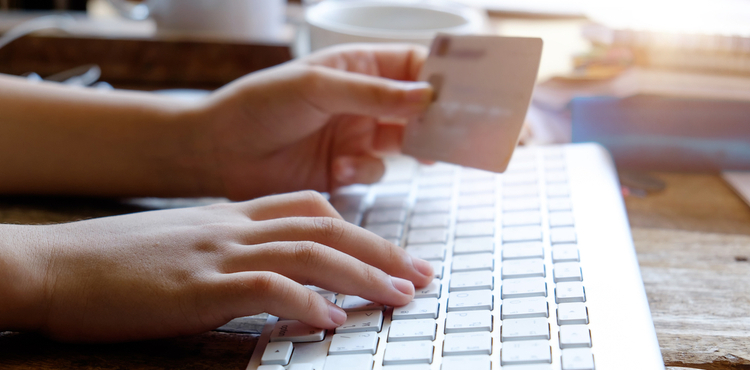 No one can know the future, but there's one thing you can probably count on: data breaches aren't going away any time soon. The business world runs on data, and as we continue to rely on technology to get by, the chance for breaches grows.
As opportunistic as it might sound, that threat unlocks big opportunities for insurance agents. Small business clients can no longer expect to skate by without appropriate data security measures, and part of that strategy should include carrying cyber liability insurance. As an agent, you are in a perfect position to both help your client and your agency by educating them about this policy.
To do that, it helps to know which industries are most susceptible to breach risks so you can advise accordingly. Let's take a look at some sectors that top hackers' lists.
Businesses in the digital crosshairs
Insurance Business America reports the following types of businesses are especially susceptible to cyber risk and may benefit most from cyber liability coverage:
Healthcare businesses. This includes medical practices, clinics, hospitals, health insurance providers, and others businesses that must comply with HIPAA security standards. If they're breached, they may have to pay HIPAA fines on top of recovery costs.
Law firms. The sheer amount of information law firms store for clients is staggering, and it also makes these businesses a lucrative target for hackers. Typically, law firms have investor information, financial data, access to escrow and trust accounts, information on future mergers and acquisitions, business IP, and patent applications. In other words, this data could fetch a good price on the black market.
Financial institutions. Banks and stockbrokers have access to loads of financial information and accounts, which puts them at risk for cyberattacks.
If your client works in these sectors, their increased cyber risk makes cyber liability insurance a necessity if they want their business to survive a data breach. But they aren't the only businesses that could benefit from the added protection cyber liability offers.
Clients should consider this Cyber Liability policy if they:
Store customer information digitally. Every business has a responsibility to protect confidential customer information. The more information the business has, the more lucrative a target it becomes.
Run an e-commerce business. Access to customer payment information, names, addresses, and passwords makes e-commerce businesses a viable target for fraudsters.
Accept payment through credit cards. Credit card processors aren't infallible. If a point-of-sales system is compromised, your client could be on the hook for credit-monitoring and notification costs.
Most states require breached businesses to at least notify affected parties and pay for credit-monitoring services. For small business clients with hundreds of exposed records, those costs alone may be more than they can afford out of pocket. Cyber liability coverage may insulate them from the full impact of those costs.
Ideas for selling clients on cyber liability insurance
A survey by Software Advice revealed that 98% of its small- and mid-sized business respondents don't have cyber liability coverage. Maybe that's because 67% of those surveyed had never heard of the policy before. That's a problem because decision-makers aren't going to invest in something that:
They don't know they need
They don't know exists
It's up to you to educate clients so they can make an informed decision. After all, they expect you to be the expert, and if you don't give them a full picture of their risks and ways to mitigate them, they could come after you when they suffer a loss. (Good thing there's errors and omissions insurance for that.)
So what can you do?
Learn all there is to know about cyber liability insurance.
Get comfortable talking about this policy and be ready to answer questions.
Talk to clients about the policy when you meet with them or when you service their existing policies.
Don't forget: a cyber liability policy is only the response component of a data security plan. Your clients should still take precautions to protect their data to minimize the chance of a breach from the outset.
Compare quotes from trusted carriers with Insureon
Complete Insureon's easy online application today to compare quotes for cyber liability and other kinds of insurance from top-rated U.S. carriers. Once you find the right policy, you can begin coverage in less than 24 hours.