Is vacation good or bad for your small business? An expert weighs in
Many small business owners feel like they're too busy to take a vacation, but the occasional break can benefit your work performance and keep your business healthy. Discover how to make time for a vacation, even if you think you can't.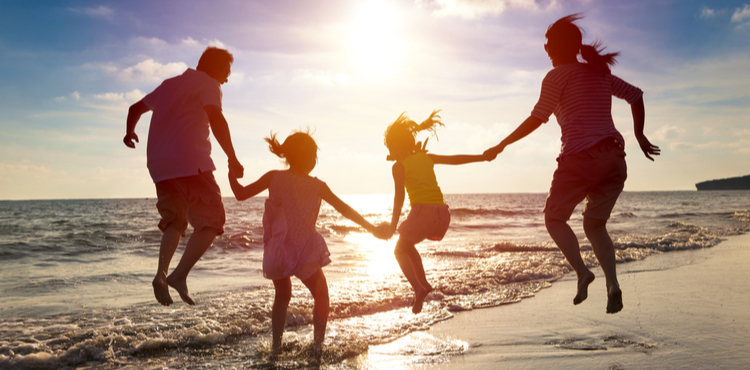 Plenty of studies show that small-business owners don't take vacations. In fact, a study from the online lender OnDeck shows:
57% of small-business owners planned on taking a vacation in 2014
61% of those owners planned on only taking off five business days
67% checked in with work at least once per day
When you're the person running the show, it's hard to step away. Unfortunately, all that nonstop work might hurt your business.
We spoke to Jennifer Sabatini Fraone, the associate director of the Boston College Center for Work & Family, to learn why it's important to recharge your batteries.
Vacations make you a better boss
According to Sabatini Fraone, evidence shows Americans leave millions of dollars on the table because they don't take their vacation days every year, but there are a lot of reasons that can seem like the right choice for owners.
"They are the visionaries who developed the business," says Sabatini Fraone. "They know what their goals and their vision are for the business, and it would be hard to step away from that."
Skipping vacation time, however, can be damaging to both your physical and mental health. Research shows a link between a lack of vacations and increased risks for heart disease and depression, says Sabatini Fraone.
Holiday hint: Taking the long view can reshape your thinking about vacations. Sabatini Fraone recommends asking yourself, "Can I sustain the pace of my work over the long term and be here for my business and be the leader that I want to be if I'm not really taking care of my own health and well-being?"
Employees need downtime, too
Your attitude toward vacations can trickle down to your employees. Sabatini Fraone points out that if the leadership's expectation is 60 to 70-hour work weeks and constant availability, many employees may feel like they're risking the job if they take an extended vacation.
This stance is detrimental to their health, but it can also have a damaging effect on your business. "Employees are not machines," says Sabatini Fraone. "You can't just drive them into the ground and expect them to perform and be innovative, energetic, and engaged when they come to work."
Holiday hint: Sabatini Fraone says owners can lead by example by making downtime a priority. Take a vacation and encourage your employees to get a little R&R, too.
How to take a vacation even if you think you can't
Of course, wanting a vacation and making it happen can be light years apart, especially for small-business owners. Here are some ideas that might make taking a break easier:
Develop a second-in-command
According to Sabatini Fraone, training someone to stand in your place helps you feel more confident when you go on vacation.
Collaborate with other small-business owners
Consider reaching out to your peers who may be in the same boat. They may be willing to work out a deal so you both can get the downtime you need.
Plan ahead
As a small-business owner, you may need to do extra preparations before you take off. Sabatini Fraone recommends putting procedures in place for your employees and telling them they can get in touch with you for emergencies.
Think small
Sabatini says a vacation doesn't have to be a big fancy trip to a five-star resort. "It could be doing fun things with the people you love to make sure the relationships that you've built continue to be healthy," she says.
Put down your smartphone
Try setting boundaries on your technology. Sabatini Fraone says, "If I don't look at my phone for an hour, unless I'm a neurosurgeon who is on call, there's probably not going to be a huge catastrophic event." Choose times when you put your phone away and focus on the people you're with.
Holiday hint: These suggestions may seem like they require a lot of extra work, but the planning may be worth it. "Sometimes your best ideas come to you when you're not actually trying to think of a new idea," says Sabatini Fraone. "We don't allow ourselves a lot of space and time to just think and that can really impede our productivity in the long run."
Compare insurance quotes from trusted carriers with Insureon
Keep your business safe while you're away. Complete Insureon's easy online application today to compare quotes for general liability and other kinds of business insurance from top-rated U.S. carriers. Once you find the right policy, you can get coverage in less than 24 hours.
Jennifer Sabatini Fraone is the associate director of communications and programming at the Boston College Center for Work & Family. She works closely with the Boston College Workforce Roundtable, a learning and networking community for over 50 leading employers, as well as the New England Work & Family Association (NEWFA). In addition to managing all CWF marketing initiatives, Sabatini Fraone works with organizations to provide research and consultation on flexibility, work-life balance, and other workforce management issues. She is also the founder of the Fox 25 News BostonWork-Life Wednesday segment.