5 HR pros reveal the secret to hiring the right employees the first time
It can be difficult to find the best candidate for a position in a large pool of applicants. Narrow the field by phone screening applicants, conducting multiple rounds of interviews, and listening to your instincts.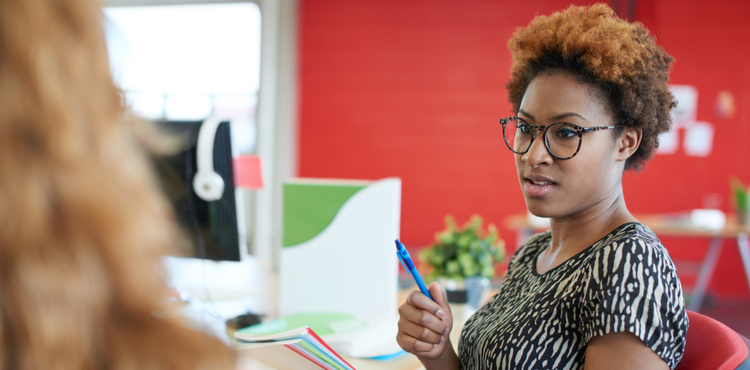 Getting candidates in the door is seldom a problem when you have an opening. In fact, job posts can result in hundreds of responses, so you most likely have plenty of quality resumes to choose from. However, no resume can give you the full story of the person who sent it, so we went to HR experts for tips on how to ensure a good match.
Andrea Herran: "Phone screen everyone"
Andrea Herran, founder and principal of Focus HR Consulting, recommends scheduling a phone screen for every position, regardless of the level. She likes to see if the candidate does any research before speaking to her.
"People are always at their best during the interview process," Herran says. "If their best is 'who are you again?' how are they going to treat their fellow coworkers, your customers, or your clients? If they can't give their full attention during the interview process, what kind of attention are they going to give you later?"
Pro tip: Herran likes to schedule a phone interview with a couple of days lag time so the candidate has an opportunity to check out the company.
Mikaela Kiner: "Ask about the candidate's goals"
You probably plan on asking the "where do you see yourself in five years" question, but founder and CEO of consulting firm Uniquely HR Mikaela Kiner takes that a step further. She says small business owners should make sure the aspirations of the candidate align with what the business has to offer.
"There are advantages to working in a small business," says Kiner. "It's more personable, and every employee has a significant impact in contributing to the bottom line. From a career growth standpoint, it may be easier to play different roles over time vs. being siloed and becoming a specialist."
Pro tip: Remember that job seekers are sizing up the opportunity. Emphasize how the position offers them the chance to learn new skills and develop their career.
Amber Johnson: "Take your time"
"Small business owners often feel pressured to hire fast because there's so much work to be done and so few hands to do it," says Amber Johnson, chief communications officer of the Center for Values-Driven Leadership at Benedictine University. But she says the best thing a small business owner can do is take their time.
Johnson recommends cultivating relationships with people you'd like to hire even before you have an opening. Once you post a job description, be thorough in your interviewing. She suggests:
Do at least three rounds of interviews for any full-time position.
Ask behavioral questions as well as technical skill questions.
Give the applicant time see the company's real culture and capacity.
Pro tip: Slowing down the hiring process can feel like a luxury only big businesses can afford, but ask yourself if you can afford to start from scratch if you hire a bad fit.
Kristen Harcourt: "Identify your ideal candidate"
According to Kristen Harcourt, a senior consultant with the talent management, development, and coaching company McQuaig Institute, the most important thing you can do is to create a three-dimensional profile of your ideal candidate. She recommends small business owners figure out all the aspects someone needs to succeed in the role, including their…
Motivations
Temperament
Personality
Communication style
Aptitude
"Without this profile – we call it an employee persona – you really don't have a good sense of your target," says Harcourt. "If you don't know what your target is, finding a fit comes down to dumb luck."
Pro tip: Harcourt says McQuaig Institute research indicates personality and character factors are the reasons new hires don't work out 53% of the time. Identifying your ideal candidate gives you a chance to develop interview questions that reveal the candidate's nature.
Sharon DeLay: "Go with your gut"
"Never underestimate your gut," says Sharon DeLay, president and owner of the small business and HR consultancy BoldlyGO Career & Human Resource Management. "My gut has never been wrong. I may have ignored it, but it has never been wrong."
DeLay says her advice holds true even if you're interviewing someone with no related experience. If you have a good feeling about them, she says, "Go forward. Training is a lot cheaper than recovering from a highly experienced bad egg."
Pro tip: Hiring a rookie can work out, but their inexperience might lead to errors. Train them well, and be sure to update your workers' compensation insurance and professional liability insurance.
Still wondering if you're getting the right people in the right jobs? Get more tips in "5 sure signs you're about to hire a rock star."
Compare quotes from trusted carriers with Insureon
Complete Insureon's easy online application today to compare quotes for general liability and other kinds of business insurance from top-rated U.S. carriers. Once you find the right policy, you can get coverage in less than 24 hours.