How to keep your professional liability coverage robust and scalable
If you want to keep your business robust and scalable, it's important to stay up to date with your marketing, your skill sets, and your insurance policy as you grow.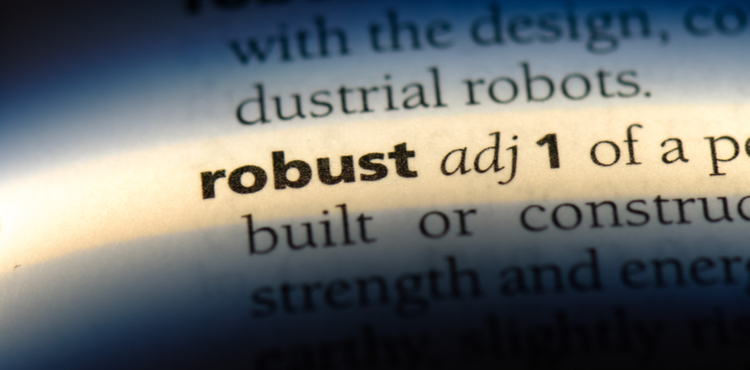 When looking for new work or contract opportunities, there's a good chance you'll eventually run into the phrase "robust and scalable," according to an article by business publication Bloomberg. The phrase – generally used to describe software that's powerful and able to serve lots of users – is apparently increasing in popularity as companies attempt to entice the best and brightest to work for them.
As business buzzwords go, "robust and scalable" isn't the most obtuse terminology you're bound to hear. Even though it's mostly used to sell you on the software you'll be working on, it's also a good phrase to keep in mind when thinking about your business – and your professional liability insurance. Specifically, if you want to keep your business's revenue and protection robust and scalable, continuously update your marketing, your skill sets, and your actual insurance policy.
Change your marketing as your business grows
Whether you're writing descriptions of your services online or pitching to potential clients in the boardroom, it's important to be aware of the ways your customers think about your work. If they feel misled by your promises, there's a good chance you'll lose their business. Worse yet, you may have to deal with a lawsuit if they decide you caused them an avoidable loss.
As your business grows and evolves, remember to check and update your marketing every once in a while. See if you're really offering what you say you're offering to reduce the chance of disgruntled clients. Make sure that:
The scope of services you're advertising is accurate and doable.
The certifications you flaunt (and rightly so) are still relevant and active.
The prices you display are up-to-date and realistic.
And, as always, after you land a job, remember to outline your services in a contract.
Stay relevant and skilled
Being "robust" as an IT professional means putting in the time and effort to be a knowledgeable, valuable asset to a client. In other words, if you want to stay competitive, seek out new certifications, gain new experiences, and build new skill sets.
Granted, it's easier said than done. But the fact remains that more knowledge and experience is always a selling point, especially for discerning clients. You're never too old or too experienced to stop learning.
Update your insurance
Insurance policies, by their nature, aren't exactly scalable once they've been purchased. This means that as your business grows or you move into a new area of expertise, your old policy may not cut it. Professional liability insurance (i.e., e&o insurance) can help protect your business in the event of a client lawsuit, but not if your work is completely different than it was when you purchased the policy.
Don't risk a lawsuit by doing uncovered work. If something goes wrong, you may be on your own if you haven't updated your policy.
Instead, inform your insurance agent about any major changes in your business. As technology keeps progressing, you'll want to be aware of the risks your policy can and can't address.
If you take these tips to heart, you'll be walking the talk and ready to rock. That is to say, you're ready for the buzzwordy world of IT business. The job postings are calling!
Compare quotes from trusted carriers with Insureon
Complete Insureon's easy online application today to compare insurance quotes from top-rated U.S. carriers. Once you find the right policy for your small business, you can begin coverage in less than 24 hours.