How to get your business taxes under control
Organization and automation will help small business owners be ready for tax season. Getting an early start is key, experts say.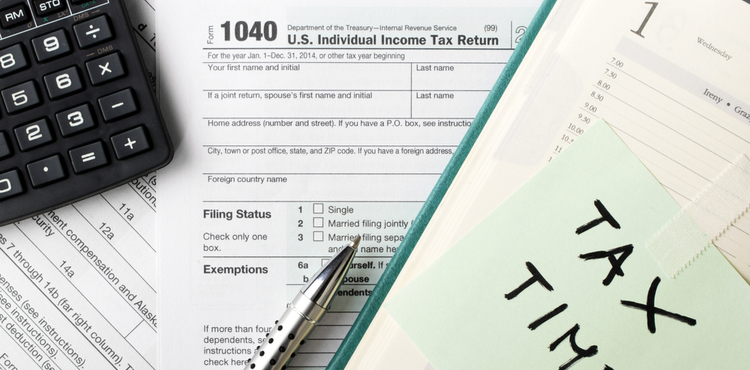 If you haven't been tracking your fiscal activity all year long, your finances at tax time could be a mess. It's important to plan ahead to avoid financial headaches with your business taxes.
If you want to be ready for tax season, now is the time to:
Get organized
Take advantage of technology
Discover deductible savings
Keep your sanity intact
Take advice from pros – they offer five ways to tackle common tax tribulations that continue to fluster small business owners.
1. Start early
Barbara Weltman, tax and business attorney, president of Big Ideas for Small Business, Inc., reminds us: Don't wait until the last minute.
"The earlier you gather your tax materials (e.g., receipts and expense accounts), the easier it will be for you if you prepare your own return or for your tax professional if you hire one," Weltman says.
Tax shortcut: If you're a sole proprietor and can't file by the tax deadline, Weltman recommends asking for an extension.
2. Keep good books
Adam Blitz, CPA and head of GetBlitzed Solutions, describes every accountant's nightmare: a client with a shoe box of receipts. Disorganized books equal wasted time and chaos for the business owner and the CPA.
"Your tax bill is going to be expensive, and you're going to miss out on deductibles," Blitz says.
Weltman agrees that the key to minimizing stress is to keep good books and records throughout the year. "This simplifies tax return preparation and ensures that owners take every tax break they're entitled to," she says.
Tax shortcut: Blitz stresses that it's vital to have your accountant look through your books quarterly instead of just at tax time. "It's a nice gauge to increase the efficiency of business," he says.
3. Pay attention to deductibles and business expenses
Are you taking note of how your assets are depreciating? Are there opportunities for you to expense business purchases?
"If you're making a large investment for your business, you want to deduct it upfront," Blitz says. "A tax professional can help you find hidden deductibles and save money."
And there's more good news. Small business insurance, such as a business owner's policy or business interruption insurance, is tax deductible on a business's tax return. There are exceptions, of course, so check out "Before deducting your company's liability insurance, check with an accountant."
Tax shortcut: Health insurance requires special treatment. Coverage for staff is a business deduction, but premiums for most small-business owners are deductible as a personal deduction on Form 1040, according to Weltman.
Weltman also notes that "small businesses may be eligible for a 50 percent tax credit for paying at least half the cost of their employees' health coverage instead of deducting all the premiums." Get more details from the IRS.
4. Use tech to simplify your accounting
Doing things by hand can be tedious and lead to mistakes, so Blitz encourages business owners to "implement a cloud-based accounting solution." He says, "It's affordable and simple enough for your business to use throughout the year for tax purposes and growing your business."
Tax shortcut: Blitz recommends finding an automated resource that can pull from your bank activities to help manage your finances. Weltman suggests using apps on the fly to record travel and entertainment expenses and to track your personal vehicle's business driving.
5. Ask for professional help
Numbers aren't everyone's area of expertise, especially an area as important as business taxes.
Weltman points out, "Some owners have the time to do their own taxes and have been doing this for years; others prefer to use professionals because of time and the complexity of their tax issues."
Blitz recommends hiring a professional if you're having difficulty managing your books and tax liabilities while running other aspects of your business. "Tax liabilities, federal and state issues – a lot of little intricacies can pile up on a small-business owner," he says. "Trust a CPA to get it done correctly the first time."
Tax shortcut: If you want to use an outside preparer, start looking now for the right person for your situation, Weltman advises. Check out the IRS Directory of Federal Tax Return Preparers with Credentials and Select Qualifications.
Compare quotes from trusted carriers with Insureon
Complete Insureon's easy online application today to compare insurance quotes from top-rated U.S. carriers. Once you find the right policy for your small business, you can begin coverage in less than 24 hours.