How professional liability statutes of limitations can affect whether an engineer gets sued
As an engineer, a statutes of limitations puts a timestamp on your liability, so you aren't held responsible for accidents that happen years after you complete a project. Keeping your professional liability coverage active helps ensure you're protected against lawsuits over past work.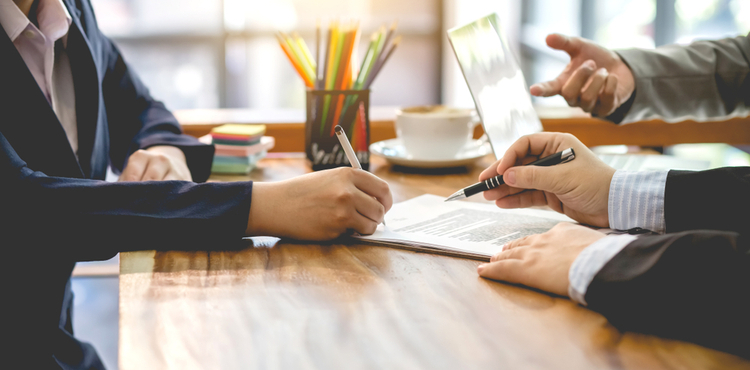 Design professionals take on a significant amount of liability just by doing their work, and engineers are certainly no exception. But sometimes, the laws just happen to play out in your favor, as was the case in a recent lawsuit against Chagrin Valley Engineering.
According to a report by Lexology, Chagrin Valley Engineering completed a parking lot for Life Time Fitness, but shortly thereafter, the parking lot experienced heaving, cracking, and early deterioration. The report states Life Time Fitness sued the firm over negligence and breach of contract (for those keeping tabs at home, those are the key triggers for engineer professional liability insurance).
Luckily for the engineering firm, the case took place in Ohio, and the judge ruled in favor of the design firm. The report notes that:
According to Ohio's statute of limitations (i.e., the timeframe for filing lawsuits), the negligence claim had expired.
The four-year timeframe starts when the design is completed, not when the parking lot failed.
Although Ohio's statute of limitations for contract claims is longer, the breach of contract claim didn't hold up thanks to a complicated bit of tort law known as the economic loss doctrine.
Granted, this is all very complex legal stuff, but the takeaway is this: your state's statute of limitations may not work in your favor as it did for this particular engineering firm. That's why it's important to have professional liability insurance before your engineering firm takes on its first project. Let's explore why.
To protect yourself from future lawsuits, maintain coverage
So we've established that in order to effectively sue your engineering firm, former clients have to work within the state's given statute of limitations for a professional negligence claim. But you need to be aware of another timeframe.
Your professional liability insurance can help address lawsuits over negligence, breach of contract, and incomplete work. But because professional liability insurance is claims-made coverage, your benefits usually only apply when:
Your policy is in force when the triggering incident happened
The same policy is in force when the claim is made
In most cases, any notification you receive about an incident that might trigger your professional liability insurance could be considered a claim. Find out more about claims-made coverage.
Because of the way professional liability insurance coverage works, it's important to keep your policy active even after you finish a project. You can be held liable for past work so long as the time hasn't run out on the statute of limitations for a negligence claim. That's why for many engineers, it may make sense to keep the same policy in force throughout the life of their firm to ensure adequate protection.
How to switch policies without creating coverage gaps
If you do need to switch professional liability policies, you have some options to keep your engineering business protected. For example, you may be able to purchase:
Tail coverage. Tail coverage, or extended reporting period (ERP), allows you to report claims with your provider after you cancel your professional liability insurance policy. This may be an option to explore when you retire.
Prior acts coverage. Usually, you purchase prior acts coverage through your new professional liability insurance provider. This endorsement reaches back to cover past work that hasn't been reported.
Because engineer professional liability insurance coverage is complicated, always talk to your insurance agent before canceling your policy. Remember, just because your client hasn't immediately found fault with your work doesn't mean you're in the clear.
Compare quotes from trusted carriers with Insureon
Complete Insureon's easy online application today to compare quotes for professional liability and other kinds of insurance from top-rated U.S. carriers. Once you find the right policy, you can begin coverage in less than 24 hours.