How IT businesses can manage scope creep and change control without a corporate budget
Left unchecked, scope creep can derail IT projects and even put your business at risk of a lawsuit.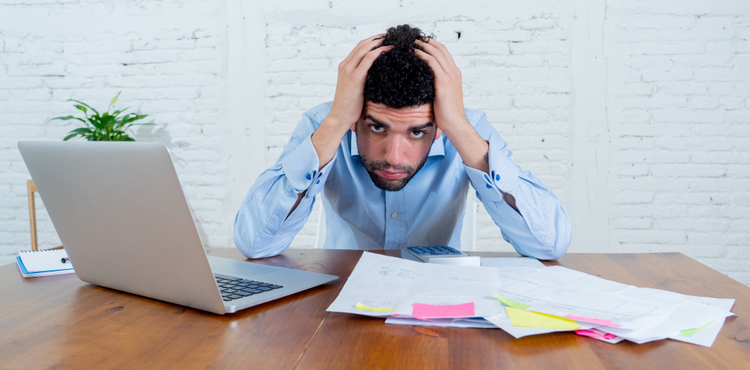 When you work in IT, you have to able to communicate clearly and confidently with your clients. Most of the time, they don't have the knowledge or experience you do, and that puts them at your mercy for all things IT.
But that reliance comes at a price. Any miscommunication has the potential to become a serious problem – at best, an unnecessary project delay; at worst, an E&O lawsuit, thousands of dollars in legal costs, and a lost client.
We reached out to the experts (both business consultants and IT veterans) and asked how IT professionals can better connect with their customers and avoid the pitfalls of bad communication. Here's what they had to say.
5 strategies for talking with non-technical clients
Dr. Zach Schaefer is a professional communicator. He's president of Spark the Discussion, a communications consulting company, and is an assistant professor of applied communication studies at Southern Illinois University Edwardsville. He offers five strategies that he encourages his IT clients to use when dealing with non-technical clients of their own:
Be audience-centered by tying your explanation to the client's original project goals.
Never hold your technical intelligence over your client's head – that's a guaranteed way to create tension rather than comprehension.
Find a metaphor that makes sense to the client and use that metaphor to explain the technical side of your project.
Create a simple visual aid to walk the client through different phases if the project is complex, longitudinal, or enterprise level. Infographics are useful visual aids and you can create them for free (or very cheap) at Piktochart.com.
Have two explanations ready to roll and ask the client which they prefer to hear. The first explanation is the "technical" version and the other is the "simplistic" version. Be prepared to talk about either one for 30 seconds or 30 minutes.
Dr. Schaefer says the most proficient IT professionals "are able to take dense technical jargon and tie it to their client's goals, needs, and questions in a way the clients can comprehend." It's a sentiment most of the IT pros we talked to shared.
Communicate the "how" and the "what"
Joshua Weiss, CEO of data analytics software company TeliApp, sums up the dilemma those in the field face. "At the end of the day, we're getting paid to provide superior service," he says. "That service not only includes the actual 'doing' but also the 'how we're doing it.'"
The problem? Weiss says that explaining technical services to a layperson is akin to a doctor offering an in-depth medical explanation to a patient. "Add in that most techies (IT professionals included) don't always have the best bedside manner, much like the stereotypical doctor, and you don't get a good recipe."
For Weiss, his advice centers on maintaining your composure even when things seem most frustrating because "your client is your boss." He advises his own project managers to be respectful, use simple verbiage, and take clients step by step through the project if necessary.
Stay open-minded
Wendy Kuhn is another veteran from the front lines of IT communication. She runs Break Through Consulting, LLC and has previously been an IT director and public information officer for a state government agency. Her advice:
Use a common language. Kuhn suggests clearly defining terms and using those definitions consistently. She notes that "This goes for simple terms such as data, problem, project, risk, and issue, as well as the more complex technical terms."
Listen to each other. "IT and the business are often quick to assume they understand each other or quick to dismiss another's point of view," Kuhn reminds us. "Listening non-judgmentally and repeating back what you heard can be a huge step forward in these communications."
Test your assumptions. Kuhn says that IT often assumes that the client knows all of the possibilities and has made an informed decision, but that is seldom the case. Further complicating the problem is that "the client assumes that the way they are looking at something is the only way to look at it."
Practice healthy meetings. "Take frequent breaks, have people stretch at a moment when everyone is stuck," Kuhn suggests. "Clearly articulate decision points and action items, start and end meetings on time, and provide water and healthy snacks."
Focus on results
If all else fails, take a page out of Beth Bridges' playbook. She's vice president of digital identity at J - I.T. Outsource, a business IT support firm. Clients just want to know what the result is, she says. They want to know "how it's going to save them time, hassle, or money. Or how it's going to make their team more productive. Or how it solved their problem."
If your client isn't interested in talking specifics, focus on framing the discussion in terms of how their wants are being met. Are you meeting their expectations? What will improve their experience? Can their problem even be solved?
And if worse comes to worst and all attempts at communication crumble into animosity between you and your client, make sure you at least have errors and omissions insurance to take care of your legal bills.
For more information on working with clients, read "Client communication tips from top business consultants."
Compare quotes from trusted carriers with Insureon
Complete Insureon's easy online application today to compare quotes for errors and omissions and other types of insurance from top-rated U.S. carriers. Once you find the right policy for your small business, you can begin coverage in less than 24 hours.