How general liability insurance helps you comply with client contracts
When a business hires you to do IT work for them or for a client on their behalf, they take on new liabilities. To limit their risk, many businesses require that their IT contractors carry general liability insurance.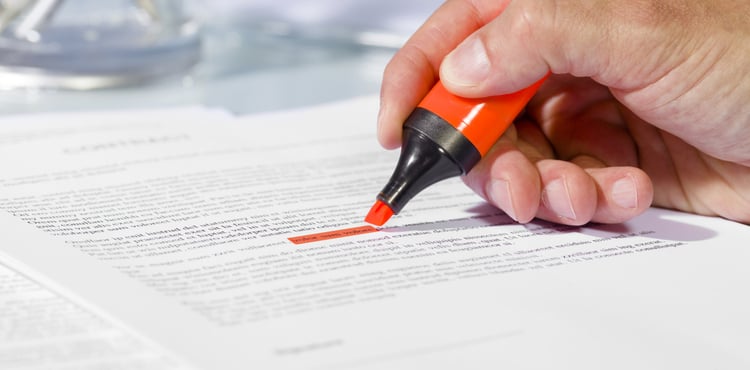 If you regularly contract with other companies for work, you'll probably run into an insurance requirement at some point. Businesses, freelancers, and contractors in information technology are increasingly being asked to carry liability coverage in order to land jobs.
It's nothing personal. It's a matter of good risk management.
Why clients want you to have general liability insurance
When a business hires a contractor, they take on more risk. For instance, if the contractor is responsible for:
A faulty product, the hiring company has to pay for it
A visitor getting hurt onsite, the hiring company is typically liable for that, too
If you're the hiring company, you pass risk on to your contractors because your clients are passing it on to you, says contract lawyer Kristie Prinz, founder of The Prinz Law Office.
In other words, there's essentially a liability chain stretching all the way from the final client to the contractor.
The hiring company can usually pass this liability cost on to the contractor, but it wants to be sure the contractor can actually pay. What it doesn't want is the contractor to go bankrupt and leave them hanging with the bill. That's where business insurance comes in.
Different insurance policies cover different types of risks. General liability insurance is one of the most commonly required because it covers a wide array of liabilities, including:
Third-party bodily injury
Third-party property damage
Advertising injury (which includes copyright infringement)
Here's a real-world example to illustrate:
A freelancer who helped a company develop cheating bots for popular video games faced a million-dollar copyright infringement lawsuit from the game creator, Blizzard Entertainment, as reported by copyright news site TorrentFreak. As part of a deal with Blizzard, the freelancer handed over the source code of the bot, which he may not have had the rights for. The company that contracted him now alleges that Blizzard stole its intellectual property in the deal.
Though this specific example involves a few morally questionable actions, it highlights an important point about contractor risk. Blizzard didn't only go after the company; it went after the company's contractor as well. Rather than defend himself against the lawsuit, he handed over his client's intellectual property.
With the advertising injury coverage offered by general liability insurance, would likely have had the funds to defend against the copyright infringement lawsuit or reach a settlement, which may have preserved his relationship with his client and kept the door open for future projects.
Commonly requested insurance policies
The two most common types of insurance policies requested of tech contractors are general liability insurance and E&O insurance, according to Prinz. She says most companies require $1 million in coverage limits, though some may ask for $2 million.
Take a look at the language in your contract before you take a job. It will often require coverage for:
Requirements are also emerging for cyber liability, but Prinz says "there's still not a clear understanding of how it fits into the industry." (Read more about cyber liability insurance.)
Prinz offers a bit of risk-management advice to contractors as well as the businesses that use them.
If you hire contractors: Prinz advises passing off as many obligations to the worker as possible, "even if it means coughing up the money to make sure they have insurance coverage."
If you are a contractor: Prinz suggests checking out the cost of insurance first. See if you can even obtain it before signing any contract. "If you're a one-person contractor, you may be able to negotiate to have the company help cover the cost of your insurance," she says.
Compare quotes from trusted carriers with Insureon
Complete Insureon's easy online application today to compare quotes for general liability and other kinds of business insurance from top-rated U.S. carriers. Once you find the right policy, you can get coverage in less than 24 hours.