How can umbrella insurance help a small business?
It's often difficult to predict which types of insurance your business will need. Luckily, small businesses can get broad liability coverage with a cost-effective umbrella policy.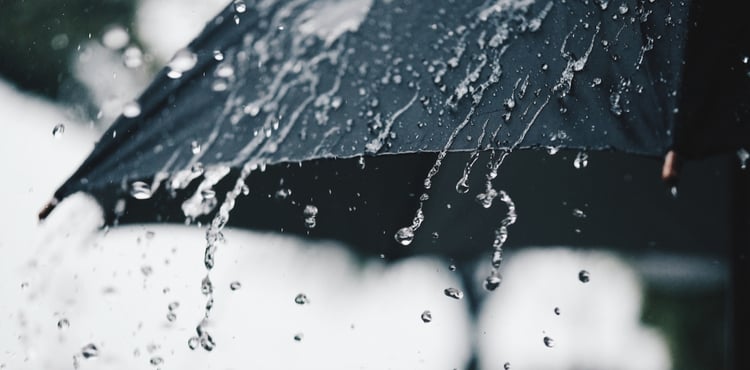 Often, large businesses with diverse assets bundle their insurance coverage with umbrella liability insurance. Even if your small business doesn't have a huge number of assets, you can benefit from an umbrella policy. Let's take a closer look at what this policy can and can't do for you.
Umbrella insurance supplements underlying coverage
Umbrella liability insurance is unique among insurance policies. While it's a standalone policy, its primary function is to supplement underlying coverages (general liability insurance, hired and non-owned auto liability insurance, and employer's liability insurance). That means two things:
It offers an extra buffer of financial protection.
You can't just draw on your umbrella policy outright.
In other words, your underlying policy has to reach its limit before you can apply your umbrella coverage toward the remaining cost of the claim. For example, say your business is facing an advertising injury lawsuit, a claim your general liability policy can address. However, between the judgment and legal defense fees, you owe $1.5 million – that's $500,000 more than your general liability policy limit can account for. If you have umbrella insurance, it can cover that staggering leftover amount so it doesn't come out of your pocket (or run you out of business).
An umbrella policy can be a lifesaver when a disaster exceeds your initial planning.
Extra benefits of umbrella insurance
Here are some other interesting things to know about umbrella insurance:
It can save you money.
Raising the limits of your individual liability policies means your premiums will likely increase, too. But with an umbrella policy, you benefit from the added coverage buffer without fussing with individual policy limits. Umbrella insurance usually costs as little as a few hundred bucks a year (and is available in $1 million increments), so you won't break the bank by investing in this rainy day coverage. (Still concerned about the cost of insurance? Get an idea about how much our clients typically spend.)
It can help you meet a contract's insurance requirements.
If you're courting wealthy clients or big businesses, they usually want a little assurance that you can essentially put your money where your mouth is. For example, they may require you to carry a certain amount of general liability insurance before you can start working for them. You can fill any limit gap between what you have and what they want with an umbrella insurance policy. After all, an umbrella policy demonstrates that you have the financial resources to cover even high-dollar settlements or judgments.
It gives you peace of mind.
Unexpected events happen all the time. Your employee may be going to meet a client and accidentally hit another vehicle. Because it happened during a work errand, your business could be held accountable for the accident. That kind of liability can be enough to ruin a small business, but if you have umbrella insurance, you at least have the financial flexibility to handle the ordeal.
Umbrella insurance is a versatile and convenient policy, but even the most useful policies have their limitations. In this case, umbrella insurance can't be applied to errors and omissions insurance, employment practices liability insurance, directors and officers insurance, cyber liability insurance, or commercial property insurance. For ideas on how to save money on these policies, talk to an Insureon agent.
Compare quotes from trusted carriers with Insureon
Complete Insureon's easy online application today to compare quotes for general liability and other kinds of insurance from top-rated U.S. carriers. Once you find the right policy, you can begin coverage in less than 24 hours.