Gawker suit illustrates difference between general and professional liability
Hulk Hogan's lawsuit against Gawker shows the limits of general liability insurance policies.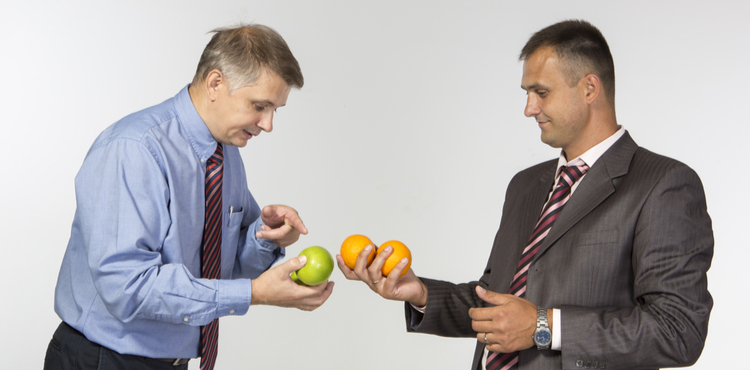 According to PandoDaily, a self-declared site-of-record for startups, celebrity gossip site Gawker is in a bit of a bind. Apparently, Hulk Hogan sued the media company for $100 million for posting a video of him in a compromising position with a friend's wife. Hogan cited invasion of privacy and emotional distress as the reasons for the claim.
And because Gawker is no stranger to publishing gossip, this particular lawsuit isn't the most interesting part of this story. But the part about Gawker being sued by its insurance company, Nautilus? Now that's interesting.
Gawker reportedly filed a claim with the accident liability insurance company to cover its legal costs during the Hogan lawsuit, and now Nautilus attests the policy wasn't intended to cover such a lawsuit. Here's how the weird fiasco came to be, according to sources:
Gawker bought a policy from Nautilus. However, that policy was only intended to cover physical injuries that happened on Gawker's New York premises. In other words, it's your run-of-the-mill general liability insurance.
Gawker tried to use this general policy to cover a professional error. According to the court documents, Gawker claimed to have a separate insurance policy that covers the type of lawsuit Hogan filed. The insurance provider made a tentative agreement to cover defense costs while the details were being ironed out.
Nautilus wants its money back. The company wants the court to agree that the policy was never intended to cover professional mistakes. It wants Gawker to pay back every cent that has been paid toward the Hogan lawsuit.
Now, don't get us wrong. Gawker probably wasn't purposefully trying to commit insurance fraud. Maybe it didn't know what the insurance did and didn't cover – an easy mistake to make when you consider the amount of legalese in any given policy.
Unfortunately, good intentions won't save a business in the throes of legal trouble. And the cost of the mix-up may be twofold for the media company. Not only will Gawker have to pay for its own legal costs in the Hogan lawsuit ($100 million is a hit for any company) – it might also have to pay back the insurance company.
When it comes to insurance coverage, context is everything
For those of you already familiar with general liability insurance, you may be scratching your head over this case. After all, this policy usually includes advertising injury coverage that can cover lawsuits over invading someone's privacy and the emotional distress that comes with it.
So why wasn't this policy enough for Gawker's situation?
The simple answer is that Gawker didn't use the lurid video of the pro wrestler to advertise its business. Instead, it was simply publishing click-worthy content, which is the nature of the media company's work.
That's why the Hogan lawsuit is more an issue that a professional liability insurance policy would cover. This policy covers legal expenses when a business is sued for making mistakes in its work.
Arguably, given Gawker's industry, it should have reasonably known publishing someone's private video without permission is an invasion of privacy. So the case is more a matter of professional negligence than an advertising mistake.
Keeping general liability and professional liability policies straight
It's true – there seems to be a lot of overlap between general liability insurance and professional liability insurance. But knowing the difference between the policies can spare you a lot of headaches and ensure your business has the appropriate coverage when it needs it.
Essentially, keep in mind that general liability insurance covers lawsuits over:
Bodily injuries that happen to third parties on your commercial property
Damages your business causes to another person's property
Advertising injuries (libel, slander, invasion of privacy, etc.)
On the other hand, professional liability insurance covers lawsuits related to your work. This includes allegations that your business:
Provided negligent services
Breached contracts
Delivered incomplete or mistake-laden work
You can learn more about the similarities and differences between these two policies in our article "General liability insurance vs. professional liability insurance."
Compare quotes from trusted carriers with Insureon
Complete Insureon's easy online application today to compare quotes for general liability insurance, professional liability insurance, and other policies from top-rated U.S. carriers. Once you find the right policy for your small business, you can begin coverage in less than 24 hours.