Florida court upholds "exclusive remedy" rules for workers comp
If you pay for an injured employees medical bills and lost wages, can they still sue you for more compensation from a work injury? It varies from state to state, but "exclusive remedy" for workers' compensation insurance may help your business avoid lawsuits over occupational injuries.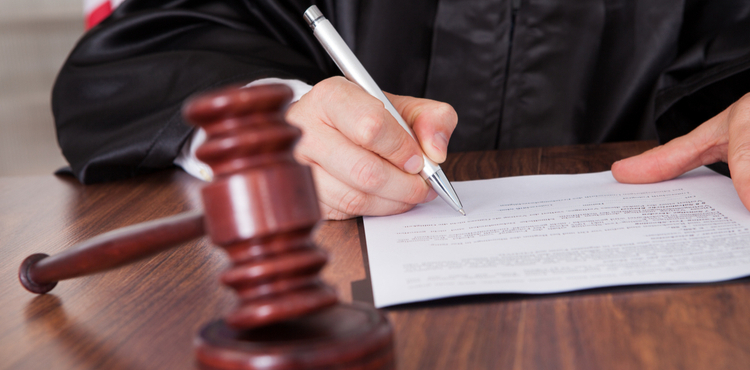 Florida is one of several states that have what's called an "exclusive remedy" rule. In essence, this rule means that employees can't sue their employer over work injuries if the employer's workers' compensation benefits cover their medical bills, replacement wages, and disability or death expenses. The insurance is the only source of recourse.
Recently, a lawsuit challenging the exclusive remedy rule made it to the Florida Supreme Court. According to a report by Business Insurance, here's what triggered the case:
A palm tree fatally crushed Santana Morales Jr. while working for a landscaping business.
His wife, Leticia Morales, received a workers' comp settlement from her husband's employer and the business's insurer paid $100,000 in benefits for the work fatality.
The settlement agreement stated that workers' comp was the exclusive remedy for Ms. Morales, but she filed a separate wrongful death lawsuit while ironing out the settlement details.
She was awarded a $9.5 million judgment against her husband's employer and the insurer.
In other words, Ms. Morales stood to get compensated twice over the same case, and the insurer took notice. Zenith, the insurance company, appealed the decision, and the Florida Supreme Court ruled that the insurer doesn't have to pay the $9.5 million judgment because it already fulfilled its obligations under Florida's exclusive remedy rule.
So, how is this relevant to small-business owners? In short, if you have adequate workers' compensation insurance and you live in a state with an exclusive remedy rule, you may dodge occupational injury lawsuits altogether. (For a full list of states with this rule, see this article published by the American Bar Association [PDF].)
Workers' compensation insurance & employer's liability insurance: Confusion abounds
If there's one good thing about this somewhat confusing workers' comp lawsuit, it's this: the Florida ruling clarified the relationship between workers' compensation insurance and employer's liability insurance (at least in that particular state).
Before we get into that, let's brush up on these coverages:
Workers' compensation and employer's liability insurance are often bundled together in the same policy.
Almost every state requires employers to carry workers' compensation insurance.
Workers' comp insurance pays for medical expenses, lost wages, and disability or death benefits when employees are injured while working.
Employer's liability insurance pays for legal expenses when your small business is sued over an employee's work injury. (More on that here: "What is employer's liability insurance?")
Most workers' comp settlements do come with the provision that by accepting benefits, an employee waives their right to sue the employer. And some employees may choose to waive those benefits if they think trying the case in court will lead to better compensation.
But as the Florida case exemplifies, if an employee can receive adequate compensation through their employer's workers' comp coverage, the employee may not be allowed to move forward with the lawsuit in the first place if they live in a state that has the exclusive remedy rule. Workers' comp insurance is their only solution so long as it pays out what the state requires and that the case falls under the jurisdiction of workers' comp laws.
According to Insurance Journal, for a work injury lawsuit to move forward in a state like Florida, an employer or coworker's intentional actions must have caused the death or injury of a worker. Only then would employer's liability insurance apply. Short of that happening, occupational injury cases can be addressed by workers' comp benefits.
Learn more about how to comply with state workers' comp laws in your state and compare prices with a workers' comp insurance cost analysis.
Compare quotes from trusted carriers with Insureon
Complete Insureon's easy online application today to compare insurance quotes from top-rated U.S. carriers. Once you find the right policy for your small business, you can begin coverage in less than 24 hours.