Financing options available for small businesses
Microloans, credit cards, and crowdfunding campaigns are some of the financing options to consider when starting a new business.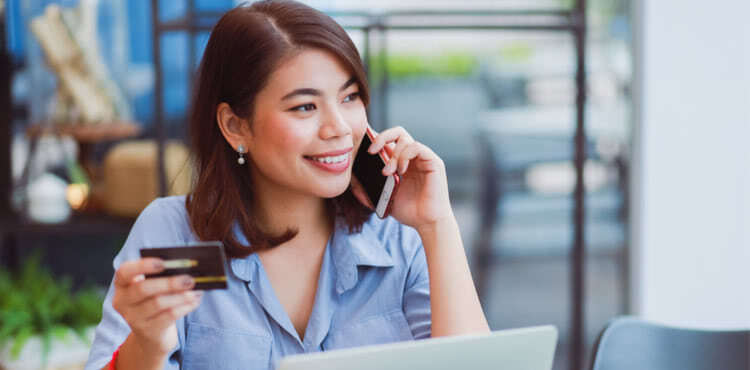 Editor's note: Securing adequate funding is one of the biggest challenges you'll face when starting a new business. This guest post from Meredith Wood of business loans comparison provider Fundera walks through some of the best new business financing options.
If you've ever launched a new business, you know how important it is to have enough funds on hand to cover startup costs. Your nest egg disappears quickly as you pay rent, buy business equipment, build a website, fund marketing initiatives, purchase small business insurance, and more.
When it comes to securing outside funding for a business (a business loan, a line of credit, or other forms of financing), new owners have it the toughest. Business financing is most often reserved for well-established companies – those that have been around a few years, have strong business credit scores, and can demonstrate a history of revenue. Startups or new businesses typically have none of the above.
This doesn't mean that new businesses have no financing options. However, the elite options, such as long-term bank loans, are limited, and you will have to piece together the financing you need in the short term. Eventually, you can qualify for more substantial funding at lower rates.
Here are some of the most useful new business financing options, according to Fundera experts:
SBA Microloans
It can be difficult for small businesses to secure a bank loan. Banks see small businesses as riskier than bigger companies, and that's where the Small Business Administration (SBA) can help.
Many consider SBA loans to be the crown jewels of the small business financing world. That's because the SBA partially guarantees bank loans, giving small businesses access to financing with generous repayment terms and low interest rates.
However, the SBA earmarks most of its loans for businesses that have operated for at least two years. The exception is the SBA Microloan.
The SBA offers Microloans to new businesses through intermediary nonprofit lenders and financial institutions, which tend to focus on minority-owned businesses or those operating in disadvantaged areas. Most small businesses can apply for an SBA Microloan, though there are some exceptions.
SBA Microloans range from $500 to $50,000; in 2017, the average Microloan size was around $13,000. You must repay the loan within six years, and interest rates range between 6.5% and 13%.
Microloans aren't a financial windfall, but they may be the best long-term financing option for getting a small business off the ground.
Short-term loans
In recent years, alternative lenders have appeared online to meet the financing needs of small businesses. These online lenders have much faster turnaround times and less strict qualification requirements than SBA or bank loans. On the other hand, the interest rates on these short-term loans are higher, and you must repay them within three to 18 months.
Few, if any, short-term loans are available for brand-new businesses. But if your business survives for a few months, you will have more options.
For example, lenders such as Fundbox, BlueVine, and PayPal offer short-term loans to businesses that have been in operation for less than one year. The exact details depend on the lender and your business's specific situation, so research online lenders to learn more.
Business credit cards
You may not think of a business credit card as a form of financing, but that's exactly what it is. Like a very short-term loan, business credit cards allow you to make important investments in your business and pay the balance off over time.
If you've been in business less than six months and you need extra capital to help cover costs, a business credit card is an excellent tool for gaining some financial breathing room and helping you build business credit. Many business credit cards have easy application processes, offer quick approval, and don't require collateral to secure the loan.
There are a few different types of credit cards that might appeal to new business owners, including:
Zero percent interest introductory credit cards: These credit cards charge no interest on purchases for an introductory period, typically up to one year. As long as you make the minimum monthly payments, you can finance major purchases without the extra charges. However, after the introductory period, the interest rate will revert to one that will vary with the market prime rate, so be sure to read the fine print in the agreement.
No annual fee cards: Some credit cards don't charge an annual fee while still delivering benefits like cash back on purchases – a good choice if your business is trying to minimize costs in the first year or two.
Limited credit options: Some business credit cards are available to owners with poor personal credit. You can use these cards to improve your credit score and build a responsible business credit history.
The right card for you will depend on your business goals and your personal credit history, so make sure to shop around.
Crowdfunding
Crowdfunding is another potential new business financing option. If you've used social media in the last few years, you've likely stumbled across at least one crowdfunding effort, whether it was to raise money for charity or to finance a new invention's release.
Crowdfunding is now fairly common and has raised $34 billion globally across all crowdfunding sites. Hundreds of crowdfunding sites cater to a variety of niches and have different donation models, so you'll likely find at least one that works well for your business.
Of course, there's no guarantee that single or multiple crowdfunding projects will help finance your business. There is no shortage of crowdfunding projects on the internet, so competition for dollars is stiff. You'll need to spend plenty of time and possibly some money to create marketing materials that make a compelling case for investing in your business.
Financing new businesses: The bottom line
The four options detailed above aren't your only business funding choices. You can ask family and friends to make short-term investments in your business or donate money, and you might also investigate if there are small business grants available to you.
However, SBA loans, short-term loans, and business credit cards help you build your company by strengthening your business credit. They also typically offer more money than you might get from a grant or a family member.
No matter how you find financing, once you do, it's time to focus on the real goal: sustaining and growing your business.
Don't forget small business insurance
Even if your new business is on a tight budget, you should still insure yourself to protect against unforeseen circumstances and show prospective clients that you are a serious professional.
At a bare minimum, purchase a general liability insurance plan, which covers you if your actions lead to client injury or property damage. If you have invested significant funds into equipment to run your business, commercial property insurance will reimburse you for any items that are lost or stolen and may be a requirement if you plan to rent office space. In some cases, you might be able to save money by purchasing a business owner's policy, which combines general liability and commercial property insurance.
Compare insurance quotes from trusted carriers with Insureon
Complete Insureon's easy online application today to compare insurance quotes from top-rated U.S. carriers. Once you find the right policy for your small business, you can begin coverage in less than 24 hours.
Meredith Wood is the editor in chief and vice president of Marketing at Fundera, an online marketplace for small business financial solutions. Specializing in financial advice for small business owners, Meredith is a current and past contributor to Yahoo!, American Express OPEN Forum, Fox Business, SCORE, AllBusiness and more.