14 essential time management resources for freelancers
Stop rushing and start working smarter. These 14 time management apps, experts, and resources can help freelancers manage their time and boost productivity.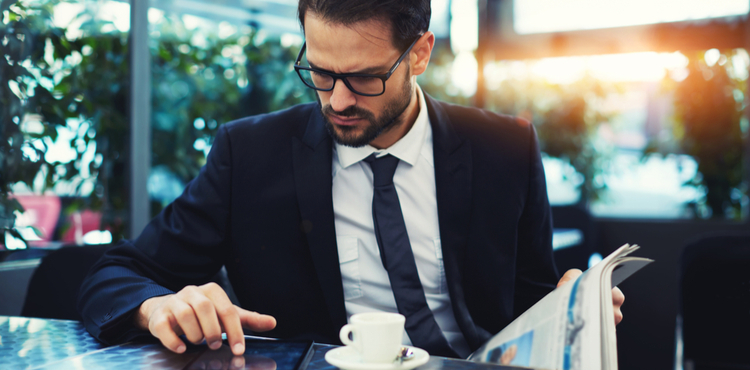 For freelancers, time management is more than a smart business practice – it's a matter of survival.
And when you manage your time appropriately, it can mean fewer mistakes and fewer unhappy clients, which may spare you professional liability lawsuits down the road (though it's still wise to carry E&O insurance just in case).
So let's get in gear. Check out these 14 time management resources – including apps, experts, podcasts, books, and blogs – that can help you meet tight deadlines without breaking a sweat.
5 time management apps for freelancers
Toggl
A time tracking app that makes it easy for freelancers to track time, organize tasks with tags, and create time reports and invoices. Get it now:
Toggl
is free for up to five users and $5 per month, per user for the pro version.
Klok
Time management software designed with visual learners in mind. It tracks how you spend your time and color codes the tasks and projects so you can assess the information at a glance. Get it now: You can download
Klok
for free or pay $19.99 for the pro version.
Streak
An email management app that allows you to save time and streamline interactions. It turns your Gmail into a customer relationship management (CRM) system that you can customize to track your leads and respond to customer queries. Get it now:
Streak
offers a free plan for up to five users.
Solo
A project management app specifically designed to help freelancers save time and track their projects. It allows you to create projects, set due dates, create a client roster, make invoices, and track payments. Get it now:
Solo
offers a free 14-day trial. After that, it's $15 per month or $150 per year.
Asana
A project management app with a clean, intuitive layout that's perfect for less tech-savvy freelancers. It allows you to create projects, set deadlines, and monitor project progress so you stay on task. It also allows you to share projects with other folks, making collaboration a breeze.
Get it now: Asana is free, with options for enhanced features with paid accounts.
3 Folks for Freelancers to Follow
Heidi Grant is a social psychologist, author, and writer for Forbes, Harvard Business Review, Fast Company, and Huffington Post. Follow if: You want advice on how to get things done and insight into everyday work challenges.
Laura Vanderkam is the author of What the Most Successful People Do Before Breakfast. Her Twitter feed is full of pointers on managing time and amplifying productivity. Follow if: You want consistent and useful productivity tips.
Freelancer Advice serves up tips on boosting productivity, managing and tracking business expenses, using contracts, and more. Follow if: You like to start your day off with a little practical advice.
3 Podcasts Worth Perusing
The Introvert Entrepreneur hosted by Beth Buelow gives listeners a firsthand account of business and life from an introvert's perspective. Start here: Episode 93: Kevin Kruse and The 15 Secrets Successful People Know about Time Management.
Get-It-Done Guy's Quick and Dirty Tips to Work Less and Do More hosted by Stever Robbins offers easy-to-apply productivity and organization tips. Start here: Episode 377: A Simple Tracking Form to Better Estimate Your Time (available for free on iTunes).
The Productivityist Podcast hosted by Mike Vardy offers tips, tools, and hacks to help you hone your productivity, time management, and work habits. Start here: Freakishly Productive with Annie Mueller.
3 Time Management Books & Blogs
Getting Things Done: The Art of Stress-Free Productivity by David Allen is the go-to time management bestselling book for a reason: his productivity tips work. Turn the page if: You want to learn how to work better, delegate smarter, and defer the rest.
Time Management from the Inside Out by Julie Morgenstern is a must-read book for freelancers who want to overcome the psychological roadblocks that lead to lost time. Turn the page if: You want to stop procrastinating once and for all.
Time Management Ninja, a blog penned by Craig Jarrow shares the skills, habits, and tools that readers can use to reclaim lost time. Turn the page if: You want sustainable solutions to time challenges.
Protect your freelance business with Insureon
Complete Insureon's easy online application today to compare insurance quotes from top-rated U.S. carriers. Once you find the right policy for your small business, you can begin coverage in less than 24 hours.