Does CPA liability insurance cover fraud lawsuits?
If a client files a fraud lawsuit against your accounting business, the legal costs of the dispute can escalate quickly even if you aren't at fault. Learn when professional liability insurance will cover the cost of a fraud lawsuit and when you'll have to take on those costs yourself.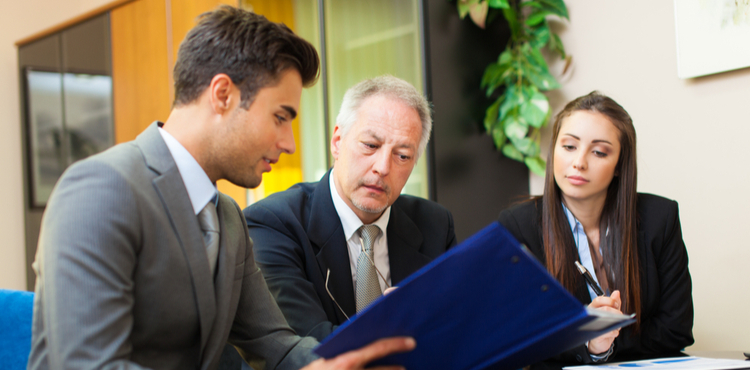 According to an article in USA Today, Todd and Richard Muslow and their accounting firm Muslow & Juneau are being sued by the Gamble family. The Gambles claim they made bad investments, in part, because the Muslows mentioned businessman David deBerardinis' financial success. These investments ended up costing the family $7.2 million.
But as the report notes, the Gambles say the accountants' advice wasn't just negligent. The family claims the Muslows "purposefully presented false information…and 'enticed' them into a risky business deal associated with deBerardinis."
The Muslows deny the allegations. And that raises an important question: will CPA liability insurance, such as professional liability insurance, help pay your legal costs if you're accused of fraud?
Professional liability insurance doesn't cover illegal activity
Professional liability insurance, also known as errors and omissions insurance, may not help the Muslows in this case. That's because no insurance policy covers illegal activity. For an accounting firm, illegal activity could include allegations of dishonest, fraudulent, or criminal activity.
Even though your CPA liability insurance policy most likely excludes illegal activities, your insurance company might agree to cover a fraud claim. However, the insurance company usually requires you to pay it back if the judge determines your activity rises to the level of fraud. If that happens, the insurer may terminate your policy, too.
Hypothetically, this could mean Muslow & Juneau's insurance company might agree to pay the firm's legal fees in good faith. But a judgment against the Muslows could mean they have to reimburse their insurance company for the cost of their defense. And they might lose their E&O coverage to boot.
If you're not liable, your insurance may help out
There are times when your CPA liability insurance might cover your legal expenses after a fraud accusation. The most likely scenario is if you're found not liable for a client's loss. But this typically depends on the language in your policy. For instance, some policies state that an allegation of fraud is not enough to withhold benefits. In those cases, the insurance company needs a final verdict to determine if it should cover your expenses.
The language that excludes illegal activity is very strict, and some insurers follow it exactly. But some carriers make an exception. One example of this is when a liability policy says the wrongful act of an individual impacts the coverage for everyone listed on the policy. Some insurance companies modify this language and add back coverage for people who weren't involved. However, carriers that do this usually wait until after a judge determines if an act was illegal.
Perhaps the most important takeaway here is to read your liability insurance policies closely. In fact, you might even want to go over the terms with your insurance agent. They can give you a better idea of what might happen if you're accounting firm is accused of fraud.
Compare quotes from trusted carriers with Insureon
Complete Insureon's easy online application today to compare quotes for professional liability and other kinds of business insurance from top-rated U.S. carriers. Once you find the right policy, you can get coverage in less than 24 hours.