Court rules workers' comp benefits apply even during snack breaks
An employee injured during a break at work can be eligible for workers' compensation benefits.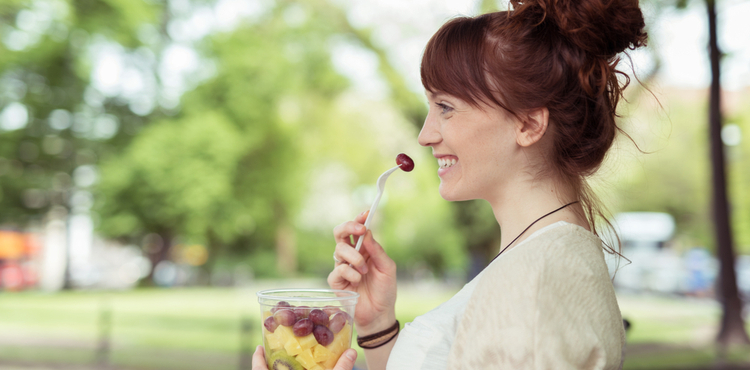 Never has a walk to the vending machine been as eventful or set as much precedent as one receptionist's short trek. A Business Insurance report states that when a receptionist left her desk to get a vending machine snack, she slipped and fell, suffering a fractured pelvis. Because it happened at work, she filed a claim on her employer's workers' compensation insurance policy, and the administrative law judge granted her benefits for the injury – a decision the state's workers' compensation board upheld.
Things took a strange turn when the employer appealed the decision – a process that costs a significant amount of time and money – and argued the injury happened outside of the receptionist's duties because she wasn't at her desk.
According to the report, the Arkansas appeals court stated that the receptionist was clearly on the clock when she was injured: employees get snacks from work vending machines all the time, and the receptionist would have eaten the snack at her desk and assumed work duties.
Therefore, the court ruled the receptionist getting a snack wasn't outside the realm of her performance, so the injury must be covered by workers' comp.
The strange little case is a good reminder that workers' comp casts a considerable net of coverage. It also reinforces that when an employee is injured at work, but not doing work the exact minute they sustain the injury, they still may be entitled to workers' comp benefits.
That said, let's look at some instances when workers' comp coverage won't apply and the appropriate way to address legitimate work injuries.
Incidents that workers' compensation can't cover
The case above exemplifies some truths: you can't expect workers not to take bathroom breaks or not to eat while they are at work. If an employee is hurt during those brief breaks, they may be able to collect workers' comp benefits, which can help pay for their medical expenses and lost wages.
However, there are some events that happen at work that workers' comp usually won't address. These include:
Stress or other psychiatric injuries
Self-inflicted harm
Injuries sustained during at-work fights or horseplay
Injuries that happen on the commute to or from work
Injuries sustained while committing a crime at work
Injuries that happen while under the influence of drugs or alcohol at work
Injuries that occur while violating company policies
In these situations, the employee must handle their own medical expenses. To learn more, read "What constitutes a workers' compensation claim?"
When work injuries strike, it's time to communicate
For employees who suffer on-the-job injuries, the stress of filing a claim can impede the recovery process. If they worry about their employer harboring ill feelings toward them for making a workers' comp claim, it could sour the entire relationship. In fact, the fear of being fired keeps many work-injured employees from seeking workers' compensation benefits in the first place.
To ensure you and your injured employees maintain a good relationship throughout their recovery, be sure to communicate. Send a get-well-soon card and give them a call to check in. Though these gestures may seem small, they only stand to boost employee morale and curb negative feelings that can brew during the course of a difficult recuperation.
Compare quotes from trusted carriers with Insureon
Complete Insureon's easy online application today to compare insurance quotes from top-rated U.S. carriers. Once you find the right policy for your small business, you can begin coverage in less than 24 hours.