Consultant Winnie Sun on nailing the balancing act
When it comes to time and managing a growing consultancy, it's often hard to strike a balance. Winnie Sun of Sun Group Wealth Partners discusses how consultants can find balance by hiring the right team members, communicating with clients, and learning how to bounce back from failures.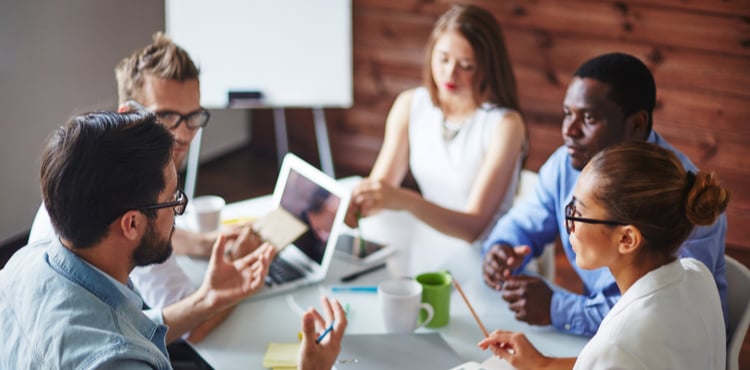 Winnie Sun, co-founder and managing director of the full-service financial consulting firm Sun Group Wealth Partners and 16-year veteran of the financial services sector, knows running a consultancy is a delicate balancing act. On any given day, she's working with small business owners, individuals, and families to manage their investments and help them achieve their financial goals. She's also mentoring advisors and brand building so she can keep new business coming through the door.
So when it comes to managing your time and growing your consultancy, Sun has a few pointers to share. Check out her insight on how to find the right team members, communicate with clients, and bounce back after losing a big client.
What led to the decision to launch your own business?
We were very successful running our practice within the arms of a much bigger firm. This has its pluses and minuses. But we wanted to try running our own firm, going independent. This would allow us to reduce the costs to our clients while providing a more nimble approach to marketing. It turned out to be the best decision we've ever made career-wise.
What was the biggest hurdle you faced in the first few years of running your own consulting firm?
In many ways, we are still in the early years of running our own consulting firm. The most difficult hurdle for us is building the right team. You can't just hire for skill – the right fit comes from personality fit, experience, drive, and so many other sixth-sense factors. It's an art more than a science.
Communication plays a key role in preventing conflicts with clients and managing expectations. Do you have any client communication pointers for other consultants?
Communicating is key. You want to speak with your clients as often as you can, but with time, we all have our limitations. However, the key is to be there when and how your client needs you.
Social media has, for us, helped make this possible. Whether via Facebook or YouTube or something else, we're able to communicate with clients more regularly, and they have access to us on the platform that is easiest for them. It's very client-centric and highly efficient.
How do you recover from losing a big client?
I'm an optimistic person and I have lost very, very few clients these last 16 years. When I mentor newer advisors, I tell them that if you in fact did your very best and continue to hone your abilities to be the best advisor possible, these losses become opportunities. I believe when you lose one, you gain two or three. It's always seemed to work out that way for us. Plus, we've had a lot of those clients come back.
How do you strike the balance between finding new clients, running your business, and helping your current clients? What's the ideal ratio?
I benefit from having an incredible team to work with. My time is spent mostly on maintaining relationships with our existing clients, and brand building, communicating with the general public, and educating.
I see new business development as an essential part of our business. It's not just for our team and me, but also for our clients. Our clients need us to be here for them, and we can only be here for them if we continue to grow. So, the ideal ratio is almost 50 / 50. But never jeopardize your existing clients for new business – that's a very dangerous business risk and one we do not take.
What's your best time management tip?
My best time management tip is to systematize and template. If you do something in your day or week consistently, consider using technology or interns to help delegate repeatable tasks. If you manage social media (like I do), stick to the same time every day to maintain, respond, and engage your following.
Compare quotes from trusted carriers with Insureon
Complete Insureon's easy online application today to compare quotes for small business insurance from top-rated U.S. carriers. Once you find the right policy for your business, you can begin coverage in less than 24 hours.