5 common IT behaviors that can trigger E&O lawsuits
Miscommunication, data breaches, and poor business protocols can lead to costly lawsuits for information technology consultants. Reduce your risk by adjusting these five behaviors.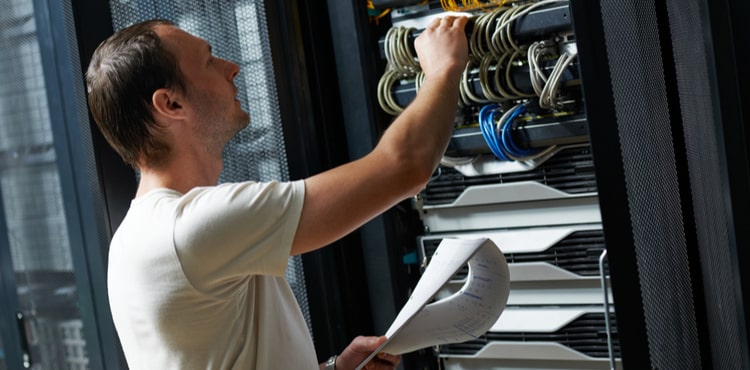 Sometimes there's nothing you can do to stop an errors and omissions lawsuit – a client gets upset and wants to blame all their IT problems on you. But not all lawsuits are like that. In fact, many can be prevented by improving the way you communicate with clients and train your employees.
Let's take a look at five ways you can reduce your risk of IT lawsuits.
Strategies that will improve your IT risk management
IT businesses should consider implementing the risk management measures listed below because they may prevent errors and omissions lawsuits and miscommunications. And if you are sued, these strategies may reduce the cost of a lawsuit.
In court, you'll want to be able to point to evidence that shows you fulfilled your professional responsibilities. By making sure your company adopts these best practices, you put your business in a better position to survive a lawsuit.
So without further ado, let's look at five things your business can do to improve its risk management:
Improve email communication
When it comes to client emails, you want to respond like Goldilocks – not too little, not too much, but just enough. Respond promptly to client emails and review before sending. Think about your client's perspective – they want to know how your work affects them. Leave out most of the technical jargon and focus instead on functionality.
Test for security.
Make security testing a standard part of your work. This helps you avoid delivering IT with security flaws that could expose you to a cyber liability lawsuit. If you are sued for a security issue, you'll be able to point to the efforts you took to make sure your IT was secure.
Don't assume your client knows what you're talking about.
You're a tech expert. Many of your clients won't be. This knowledge gap can cause problems down the road. Clients often expect one IT solution will solve all their problems. Clearly convey the scope of what your work includes and, equally importantly, what it doesn't.
Use client contracts.
Don't rely on handshakes and verbal agreements. Even if you use client contracts, remember to amend these contracts to include any changes a client makes mid-project. Document all verbal communication with a formal follow-up email to clients for confirmation of change.
Set up a formal training program.
Some companies rely on veteran employees to verbally instruct new employees on how things are done. In the process, steps get lost, more lackadaisical approaches are taken, and you lose control of how you want work to be done. Implement a formal training and review process to ensure your employees are on the same page when it comes to data security, work habits, handling customer complaints, and communicating with clients.
Why E&O risk matters to tech consultants
If your client experiences an IT hiccup and finds fault with your professional work, they may claim you weren't doing your job properly. Let's say you install an IT solution, but your client is disappointed. It doesn't work as they imagined and now they're suing you to recoup the cost of your fees, replacement expenses, and lost productivity they've suffered.
What will your client use as proof in a lawsuit? They'll point to your emails, contracts, and documented procedures. For this reason, it's crucial that you put your company in the best position by adopting best practices to reduce your risk and investing in errors and omissions insurance.
When IT consultants come to Insureon, 95% of the time they're looking for E&O insurance quotes (you can see our sample insurance quotes here). E&O coverage is so common in the tech industry because it can help cover many of the lawsuits that come from client complaints, misunderstandings, email blunders, and security problems.
Compare quotes from trusted carriers with Insureon
Complete Insureon's easy online application today to compare quotes for E&O and other kinds of insurance from top-rated U.S. carriers. Once you find the right policy, you can begin coverage in less than 24 hours.