Commercial insurance vs. health insurance for small businesses
Both health insurance and small business insurance are essential for the success of your business.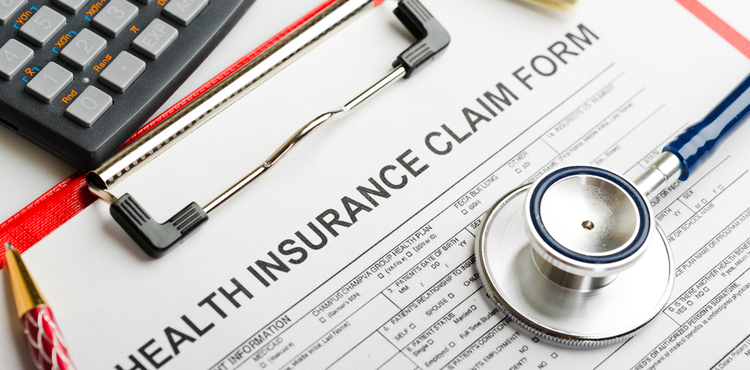 Owning a small business means you're the boss – no more relying on a corporate job for your livelihood or income. But as they say, freedom isn't free. Many full-time corporate jobs offer health insurance benefits and liability protection, a perk you forgo when you strike out on your own.
Now that you're responsible for handling your own health insurance and business risks, it's easy to get preoccupied with health coverage and forget about the importance of small business insurance. We get that, but let's make a case for why both are essential to the success of your business.
Health insurance and workers' comp: Keys to compliance
As you transition from employee to employer, get familiar with the coverage you may be required to offer when you hire your first workers:
Health insurance: This is a type of insurance that benefits individuals by helping them pay for medical expenses not related to work. Many employers offer health coverage to employees for preventative care and medical expenses. Employers with 50 or more full-time employees are required to provide health coverage, according to the Small Business Administration.
Workers' compensation insurance: This is a type of business insurance that pays for medical expenses related to an employee's workplace injury or illness. This coverage is regulated by the state, and employers are often required to carry coverage when they hire their first employee. Find a summary of your state's regulations in our guide "Workers' compensation laws by state."
The major difference between these policies is that health insurance only applies to non-work injuries or healthcare, while workers' comp only applies to workplace or job-related injuries. Most health insurance policies may exclude coverage for injuries and illnesses that are covered by workers' compensation insurance.
While they cover different things, these policies may have a direct impact on each other. If an employer offers health coverage and other initiatives (discounted gym memberships, healthy snack options, flexible work hours, etc.), they may lower their workers' comp rates by potentially preventing future claims.
Commercial insurance considerations for small businesses
The side of running a business you may not be as familiar with? The potential liabilities your business may face when you open your doors.
An unattended puddle in an aisle of your store could lead to a slip-and-fall injury lawsuit. Borrow a competitor's slogan in your advertising campaign, and you may face a copyright infringement lawsuit. Miss a client's deadline outlined in the contract, and you may be up against a professional liability lawsuit.
Many small business owners carry the following commercial insurance policies:
General liability insurance, which can cover third-party lawsuits over bodily injuries, advertising injuries, and property damage. Don't be surprised if your landlord requires you to have a general liability policy in order to sign a commercial property lease.
Errors and omissions insurance (E&O), also called professional liability insurance, which can help pay for lawsuits over your work. Many clients may request you have this policy before they enlist your professional services.
Business owner's policy (BOP), which offers the combined protection of general liability and commercial property insurance.
When you're employed by a company, your employer assumes these risks for you and provides protection against your mistakes or errors. When you're a small business owner, it's up to you to proactively address these risks.
Compare quotes from trusted carriers with Insureon
Complete Insureon's easy online application today to compare insurance quotes from top-rated U.S. carriers. Once you find the right policy for your small business, you can begin coverage in less than 24 hours.