Boost your business's mobile security with kill-switch-enabled mobile devices
Responsibility for nearly half of business data breaches originates with lost or stolen smartphones. Kill switches significantly reduce phone theft and data loss.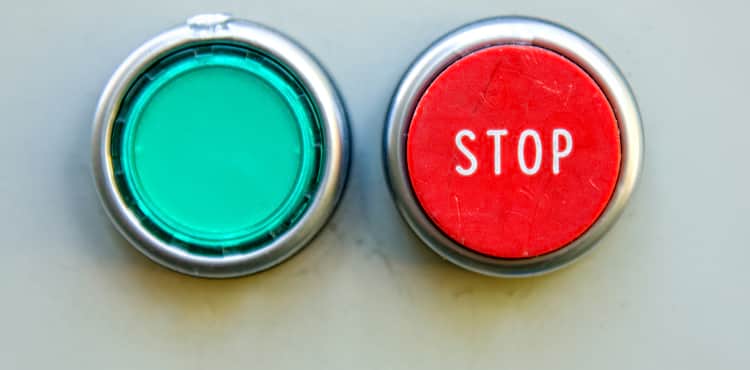 Though you may have thought kill switches for mobile devices were the stuff of action movies, rest assured, they are real and they work. According to a report by the BBC, the rise of kill switches in smartphones has reduced smartphone theft in London, New York, and San Francisco. In fact:
San Francisco reported a 40% decrease in iPhone thefts.
New York reported a 25% decrease in iPhone thefts.
London reported a 40% decrease in smartphone thefts.
This is good news for small-business owners who rely on smartphones to do business. Ostensibly, the kill switch feature enables you to protect your data when your device falls into the wrong hands. Let's learn how this feature works and how it can keep your data safe.
Behind the kill switch
In September 2013, Apple rolled out Activation Lock as part of iOS 7, making Apple the first smartphone company to introduce a kill switch. It's now a default setting in iOS 8, so iPhone users who have updated their operating systems don't need to opt-in for the security measure.
Here's how it works:
Activation Lock is part of the Find My iPhone feature.
When you set up your Apple device, your Apple ID is linked to your device.
Your Apple ID and password are required to turn off Find My iPhone on your device, erase your device, or reactivate and use your device.
So if someone steals your iPhone, the device is worthless to the thief unless they know your Apple ID and password. It can't be wiped, resold, or used.
Other smartphone companies are following suit:
Google's next Android operating system will have factory reset protection.
Samsung offers a reactivation lock feature that is manually activated.
Microsoft plans to incorporate a kill switch into its Windows 10 smartphone.
This smartphone will self-destruct: How kill switches protect your business
Almost half of all data breaches can be traced back to a stolen or misplaced portable device. Loss or theft of a smartphone is a big problem for BYOD workplaces and small businesses that rely on their employees to use mobile devices for work. If the information housed on those devices gets into the wrong hands, you could have a very expensive data breach to clean up. (Learn more about data breaches here: "Top 8 data breach misconceptions.")
However, if your business uses mobile devices that are kill-switch enabled, you can prevent thieves from accessing your sensitive data. Of course, cyber liability insurance can help pay for the cost of responding to a data breach, but it's best that your business avoid a breach altogether. Luckily, the kill switch allows for that eventuality.
Check out your mobile device's security options and teach your employees about the kill switch feature, too.
Compare quotes from trusted carriers with Insureon
Complete Insureon's easy online application today to compare insurance quotes from top-rated U.S. carriers. Once you find the right policy for your small business, you can begin coverage in less than 24 hours.